Not knowing the types of products in marketing is a mistake that costs many eCommerce large amounts of money and, in some cases, leads to the company's bankruptcy. Why?
Because product types are the foundation of your business model, you must remember that when you start your eCommerce business, there are several factors that you must consider to develop a good marketing strategy. In addition to focusing on the main objective and buyer persona, you cannot forget something as simple and essential as the type of product you want to promote.
Considering the type of product, especially its peculiarities, will help you introduce changes in the strategy that will significantly boost your eCommerce.
Want to take your eCommerce to the sky? Read on to learn more!
What Is A Product In Marketing?
A product is any good that a company produces to offer a solution to consumers' needs.
Undoubtedly, the product is considered the most important element of the marketing mix. Since all the other variables depend on the product, you cannot think of setting a price if there is no product.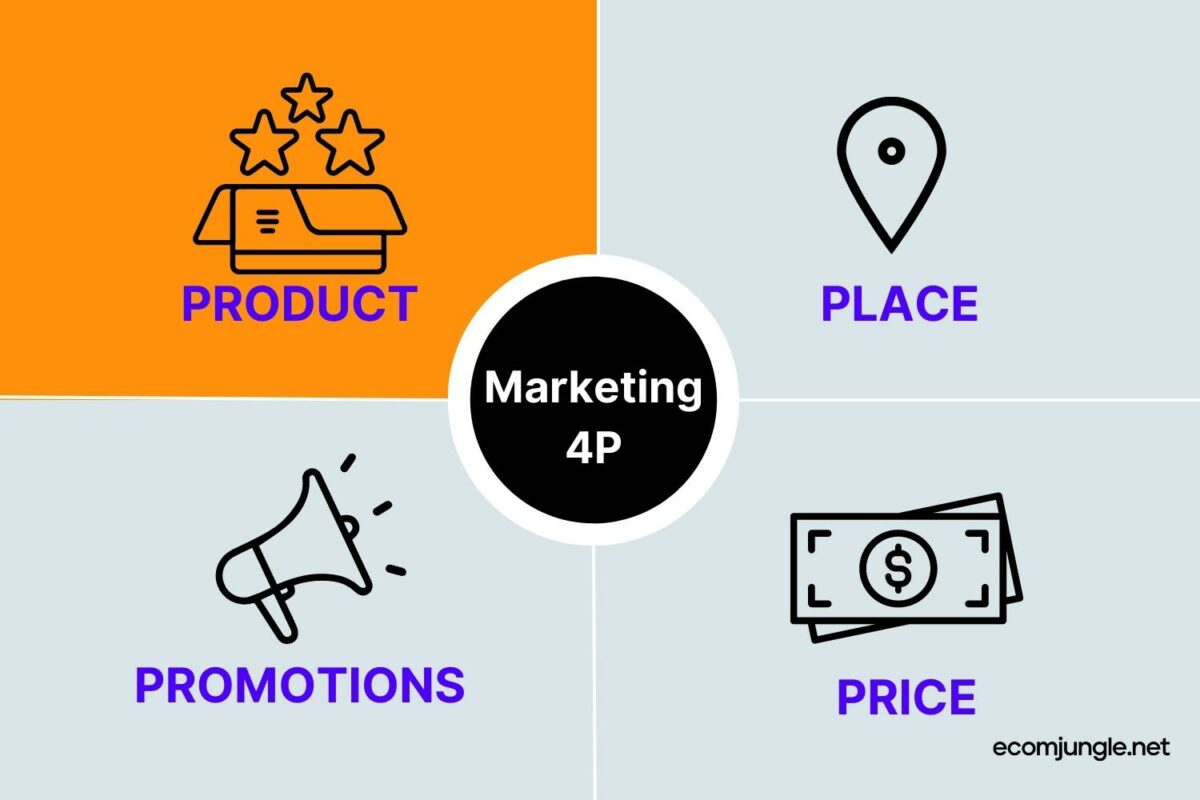 Likewise, you cannot think about how to communicate the benefits you offer if you do not yet have a product to market.
Therefore, the product is the first idea to be generated, planned and developed within business, because without a product it is practically impossible to do proper marketing planning.
Of course, for something to be considered a product for marketing, the satisfactorily produced product must be marketed within the marketplace.
Read on, the best is yet to come!
What Is The Difference Between A Product And A Service?
One thing that characterizes goods is that when a consumer buys them, they acquire. In contrast, when consumer services are required, the consumer only satisfies the need but does not become the product owner.
So, in this case, we can talk about the same product, and although it satisfies the same need, we realize that it is different from buying a good or service.
For example, a car serves to fulfill the need for transportation. If a person buys a car for his use, he covers the need to be able to use it for a vehicle, but he becomes the owner of the good.
On the other hand, if he requests the service of an Uber, even if it is the same car and of the same brand, in this case, he only satisfies the need to be able to transport himself to his destination. But at no time does he acquire ownership of the car, so he is buying a service.
Another way to understand the differences between products or services is the way of charging and measuring. Generally, a product sold can be measured with units of mass (tons, kilograms, grams), size (meters, centimeters), or volume (liters or cubic meters). At the same time, in the case of services, it is customary to see units of time (daily, working hours, monthly) or effort being used.
How surprising!
What Is The Importance Of Product Category Marketing?
Product category marketing is a strategic approach focusing on how best to promote a group of related products. Marketers use this technique to help them select the methods that best promote their goods and services. A common way to classify products is by the frequency with which consumers use them.
Thus, product category marketing is essential in helping marketers decide how to promote particular items to meet consumer expectations. When used effectively, product category marketing can help a brand stand out from its competitors by becoming consumers' first choice.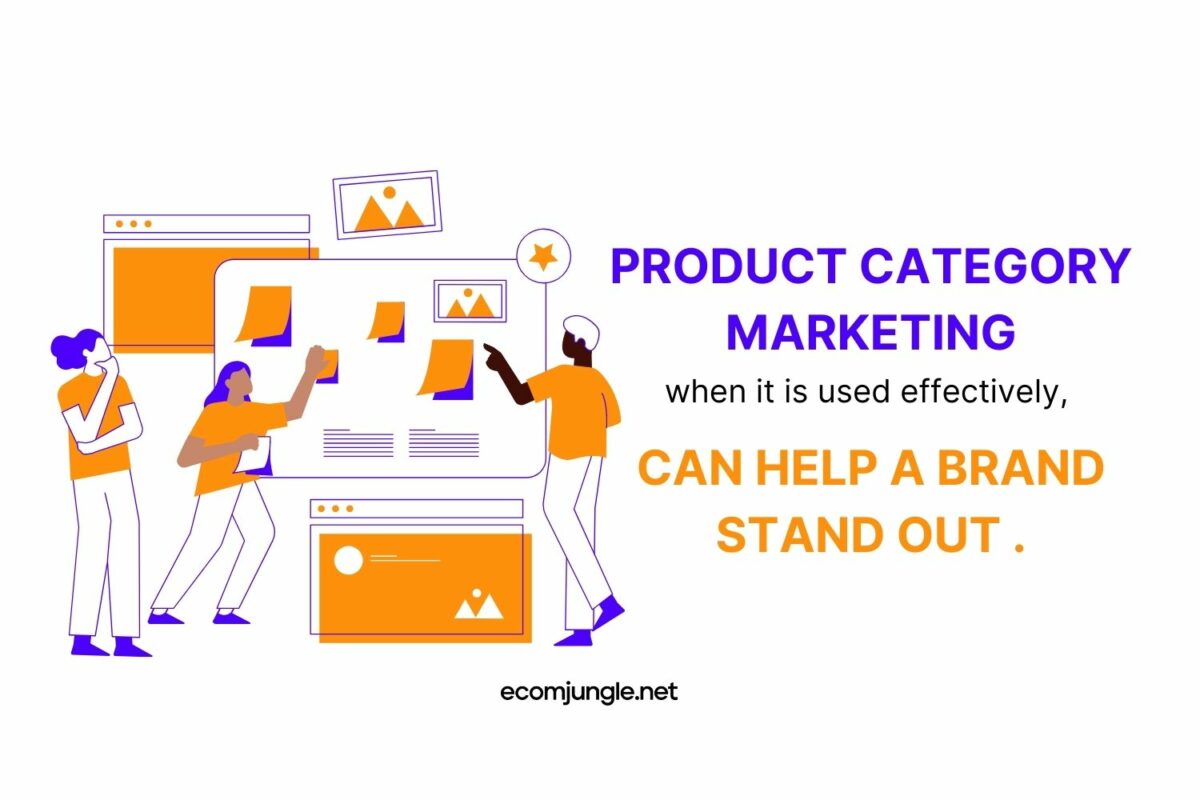 Other benefits of product category marketing include helping you determine your current and potential competitors and defining the benefits of your products.
Understanding how product category marketing works can help you raise awareness of your brand and help you outperform your competitors.
It's great! Did you know that?
Types Of Products
Marketers often divide consumer products into different categories based on buyers' purchasing decisions. Since the buying process for items varies, marketers take different approaches to attract consumers.
In marketing, types of products are divided into consumer products and industrial or business products.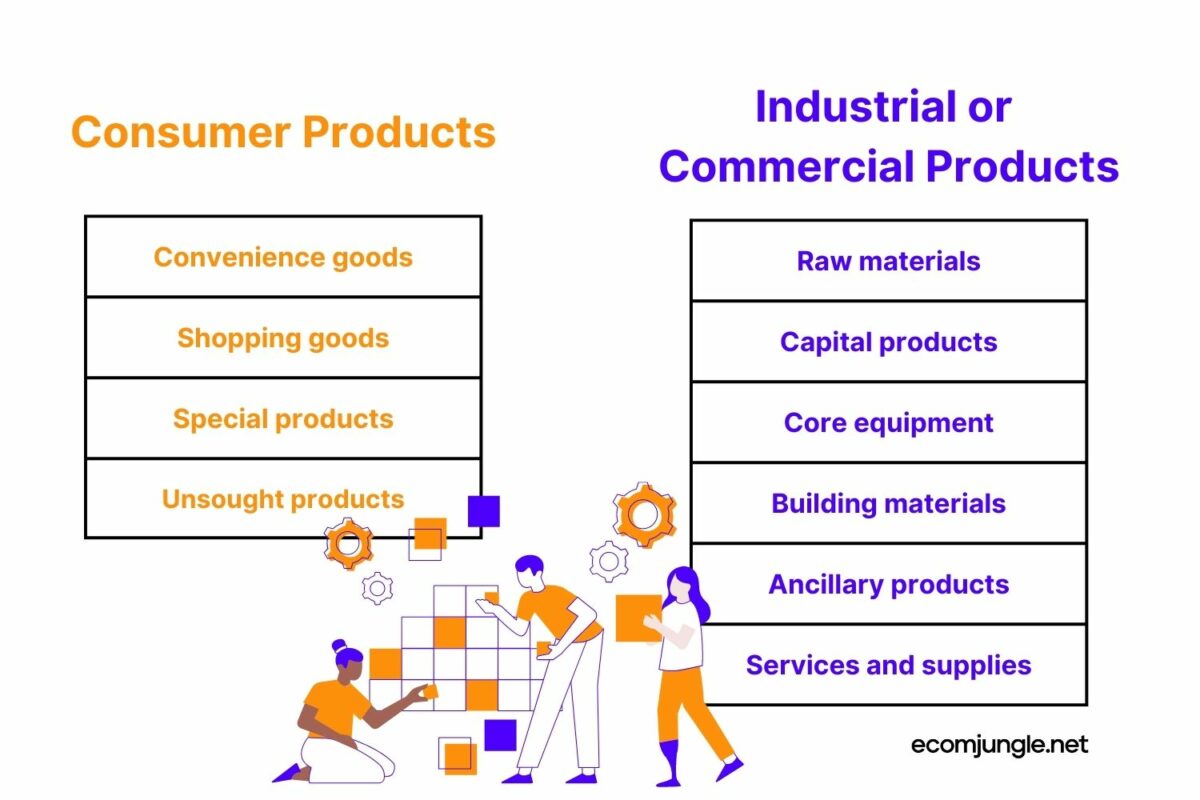 There's more, so don't miss out!
1. Consumer products
There are four types of consumer products, and all are classified according to consumer habits, price, and product features: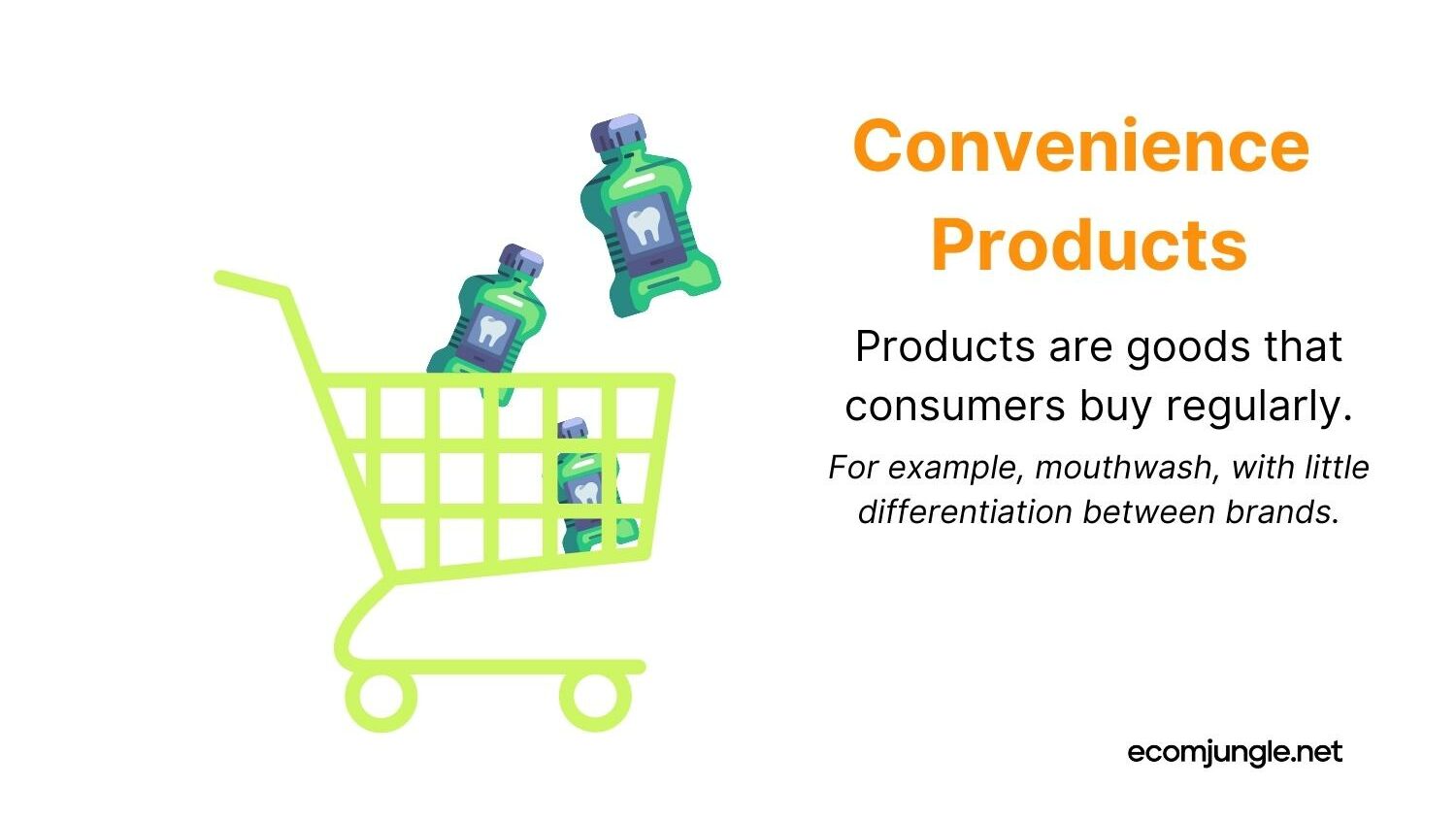 1.1. Convenience products
Convenience products are goods that consumers buy regularly. They are usually low-priced items with limited differentiation, such as mouthwash, with little differentiation between brands. Because costs are similar, shoppers select one brand initially and stick with it. They also limit their research for these types of products, as the price and quality of identical items are relatively the same.
Since customers tend to be loyal to convenience products after choosing a brand, it is essential to build brand recognition. One way to do this is to conduct large-scale promotions. Strategic placement can also help encourage the purchase of your items.
For example, placing your product in the front of a grocery store or next to the checkout line can encourage impulse purchases.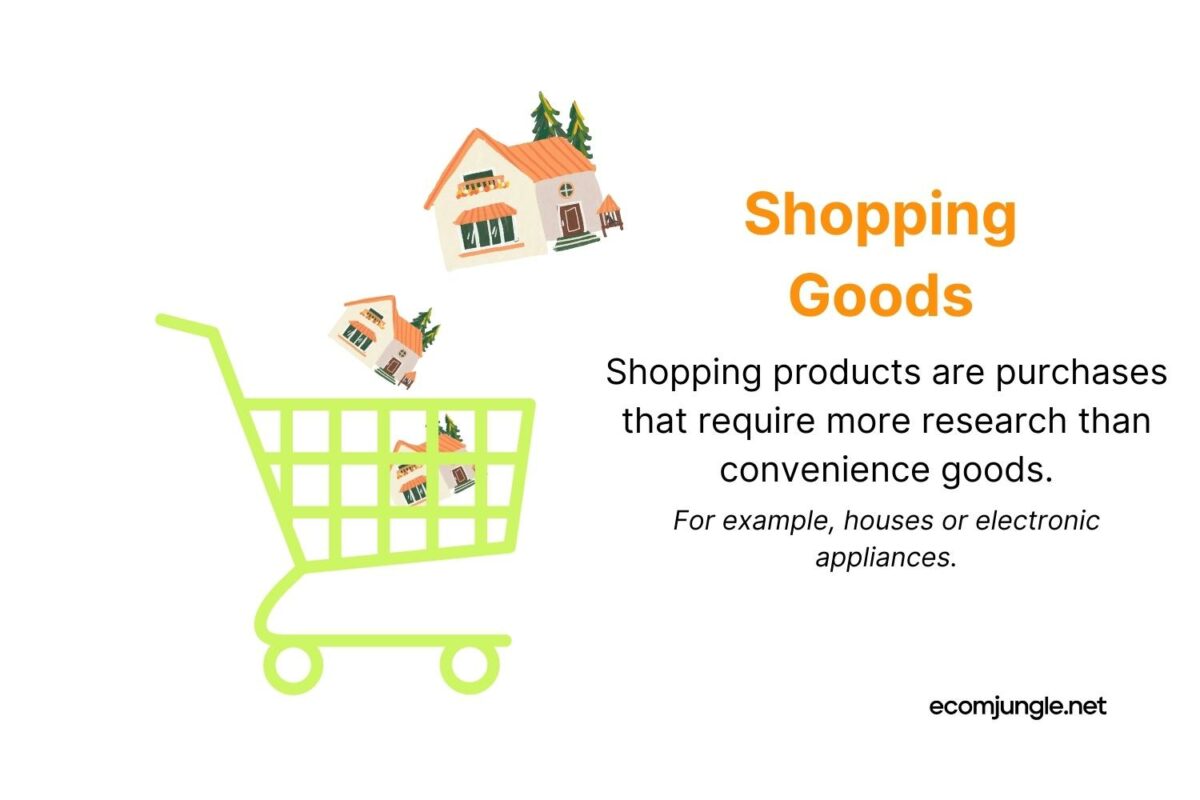 1.2. Shopping goods
Shopping products are purchases that require more research than convenience goods. It is because consumers tend to purchase these items less frequently. They also tend to be higher-priced items, such as houses or electronic appliances. Because purchasing goods impacts a person's life, they spend more time deciding and comparing companies and prices to find the one that better suits their needs.
For example, someone buying a home may regularly look online at available homes and attend several open houses before deciding which one to buy.
Pro Tip:
To help consumers choose their products, offer ones with an attractive value. It may include being of higher quality than competitors or similar quality at a better price. When promoting your products, focus on separating your items from your competitors.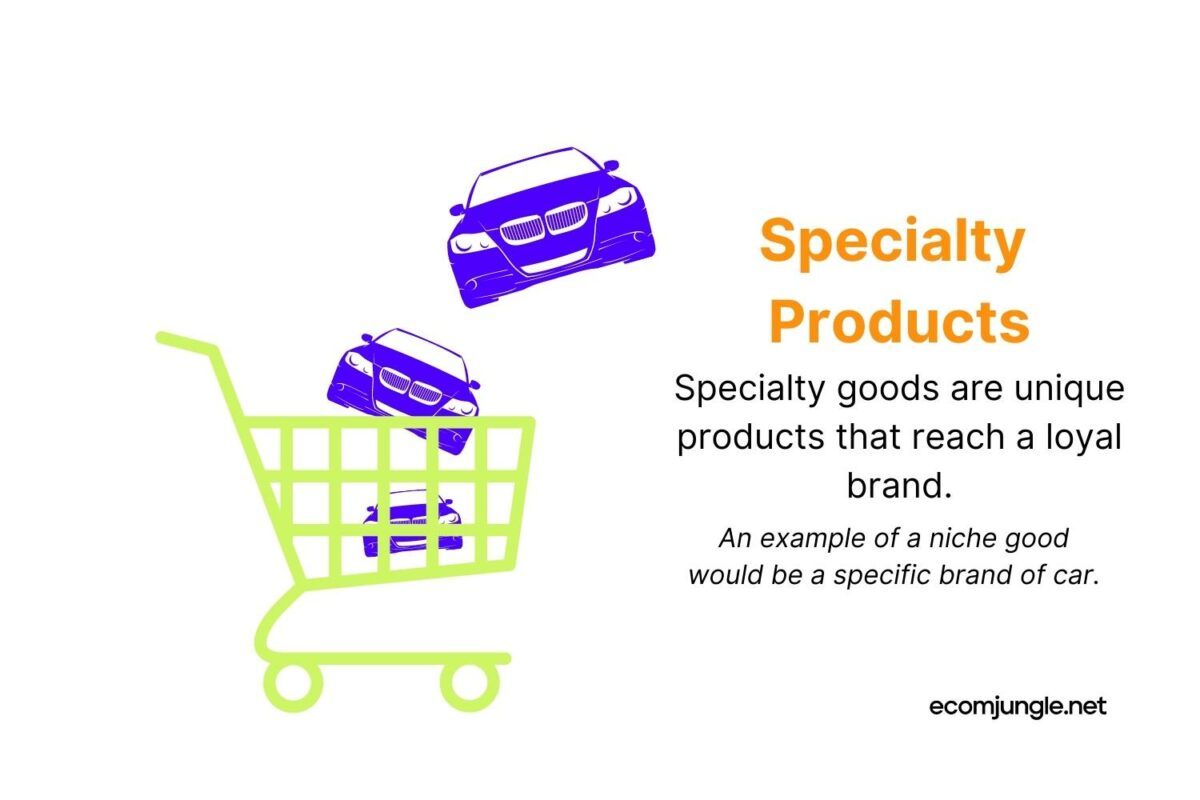 1.3. Specialty products
Specialty goods are unique products that reach a loyal brand. These followers focus on finding specialty products they are looking for rather than comparing brands. An example of a niche good would be a specific brand of car. A specialty product is often exclusive, and consumers can only purchase them at a few retail outlets.
To attract consumers with your niche products:
Develop innovative creations.
During the promotion, highlight what your product can do.
Include what kind of status a buyer would get.
For example, purchasing a sports car may portray a consumer as an adventurous person who likes to move fast. A specialty product requires specific promotions to reach brand loyal.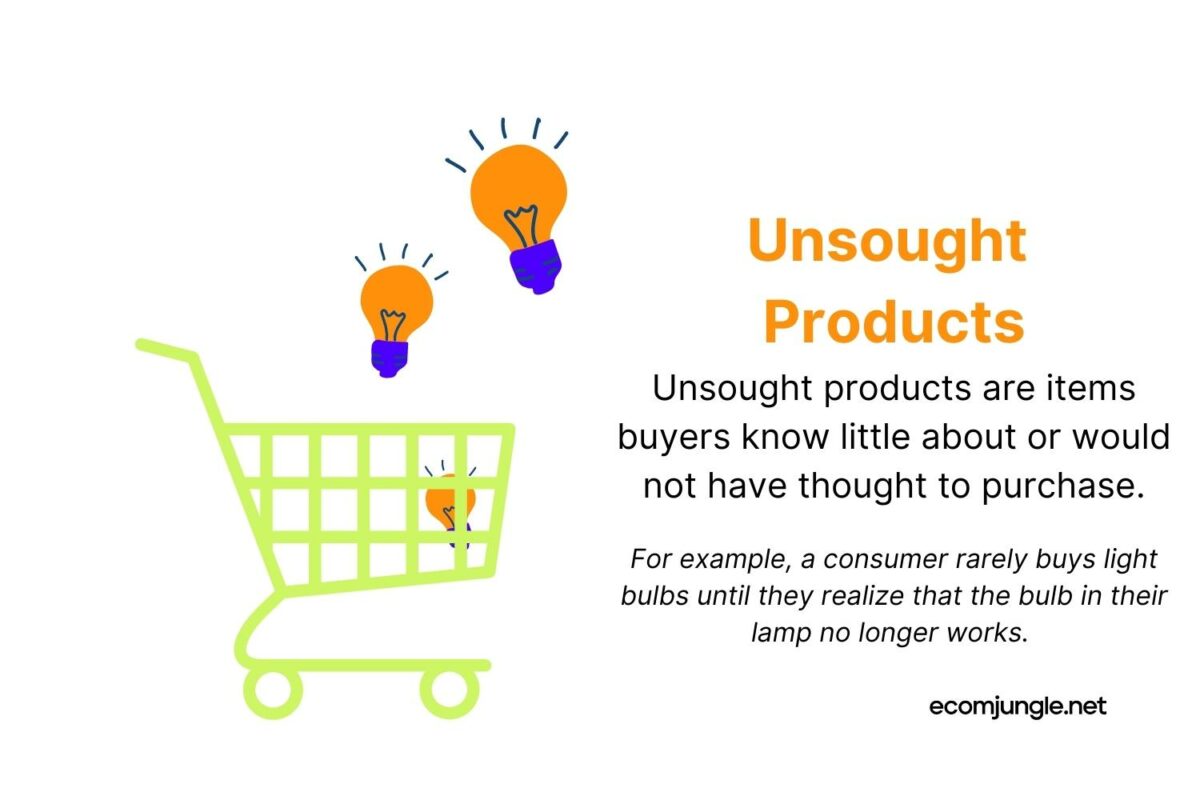 1.4. Unsought products
Unsought products are items buyers know little about or would not have thought to purchase. When marketing your unsolicited goods, focus on reminding consumers that your product exists. Also, remind them that they should purchase your items to prepare for future occasions.
Selling unsought products is probably the most challenging marketing task for a company. It usually requires an extensive marketing campaign, including a high volume of advertising and highly trained and aggressive sales professionals.
For example, a consumer rarely buys light bulbs until they realize that the bulb in their lamp no longer works. Other non-sought-after goods, such as a carbon monoxide detector or life insurance, are those people believe in response to fear or danger.
Pro Tip:
You can prompt customers by showing them the challenges they may face if they do not buy your items or the benefits of having your product in emergencies, such as having a generator when the power goes out.
2. Industrial or commercial products
These products are acquired for further processing or to be used in business conduct. Industrial products are divided into six groups: raw materials, capital products, core equipment, building materials, ancillary products, and services and supplies.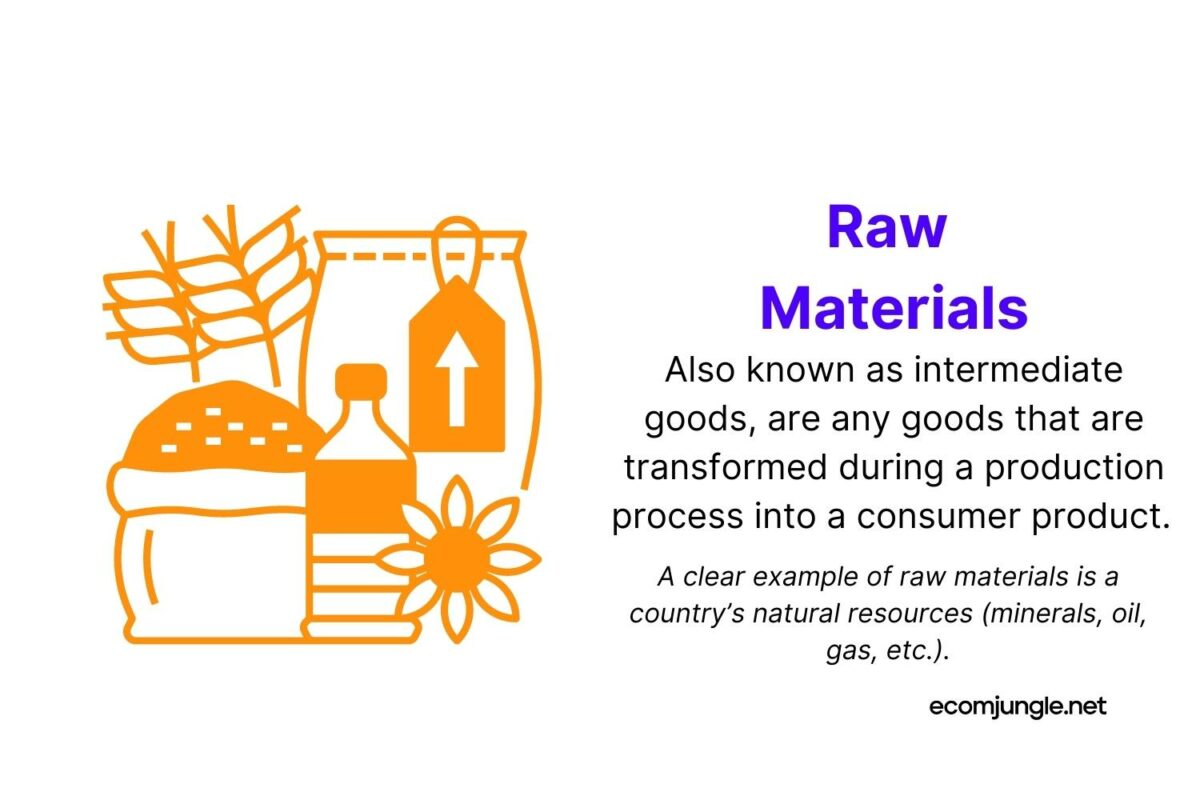 2.1. Raw materials
Raw materials, also known as intermediate goods, are any goods that are transformed during a production process into a consumer product. According to Hubspot, industrial products are intended to sell products and machinery that companies and factories use to build and market their goods.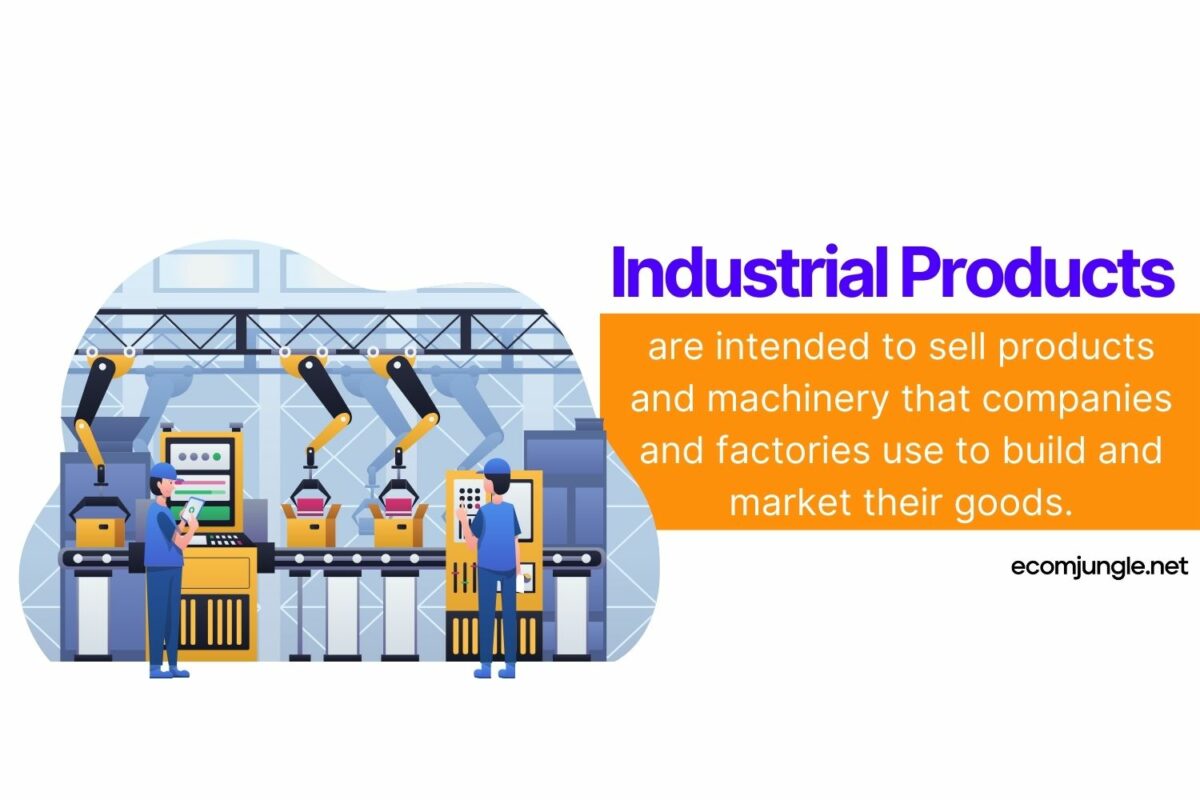 Likewise, raw materials are the first link in a manufacturing chain. In the different stages of the production process, they will be transformed into a product suitable for consumption.
A clear example of raw materials is a country's natural resources (minerals, oil, gas, etc.).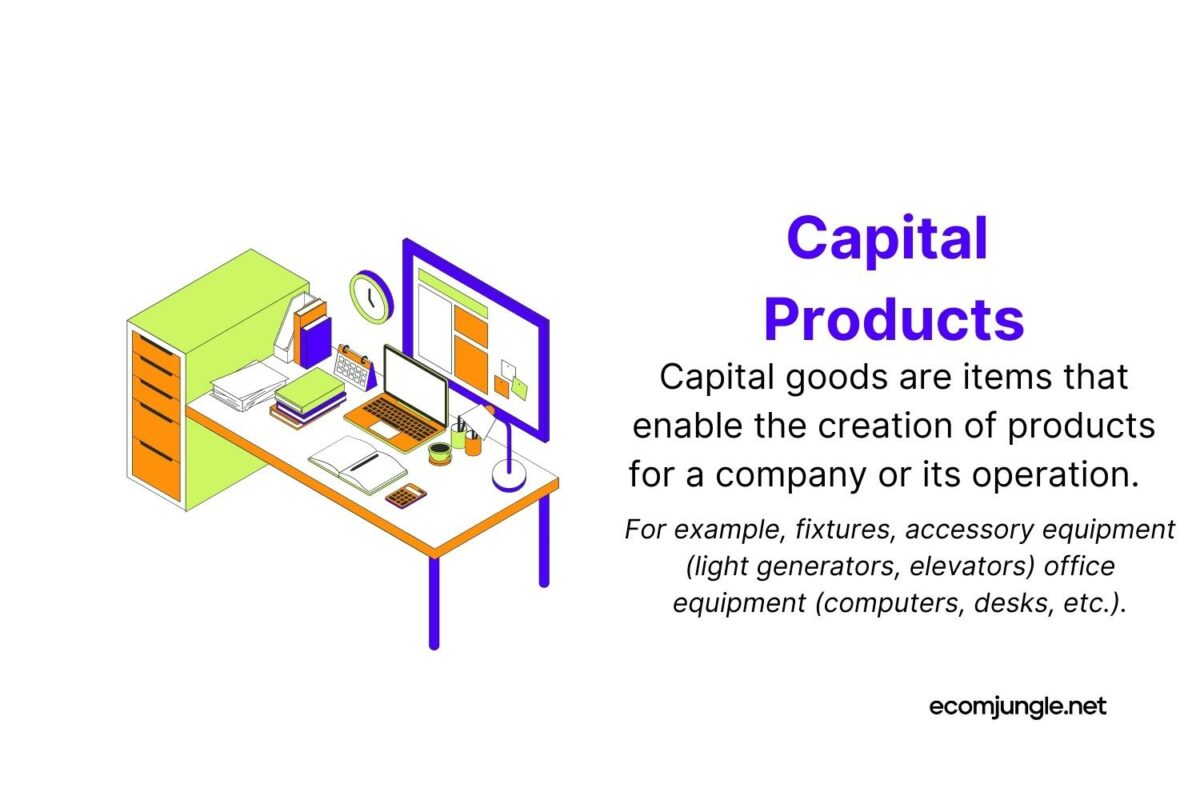 2.2. Capital Products
Capital goods are items that enable the creation of products for a company or its operation. This way, these industrial products assist in the buyer's production or other operations, including fixtures, accessory equipment (light generators, elevators, computer systems), and office equipment (computers, desks, etc.).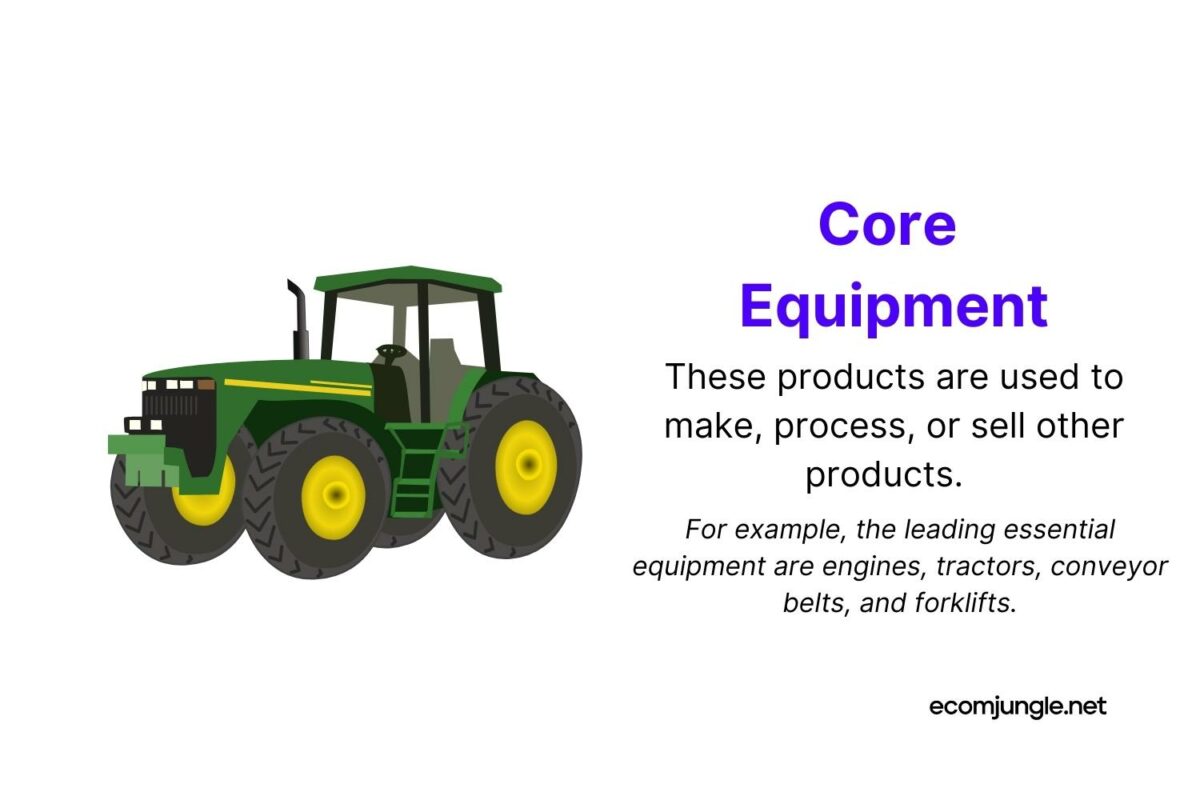 2.3. Core equipment
These products are used to make, process, or sell other products. They serve as essential products without which a company cannot function. Think of a large factory without conveyor belts. It could not work well if workers had to move items from one place to another by themselves. With the support of a conveyor belt, it is possible to transport packages and other items from one piece of equipment to another. In this way, products can be processed and manufactured more quickly.
Some examples of the leading essential equipment are engines, tractors, conveyor belts, and forklifts.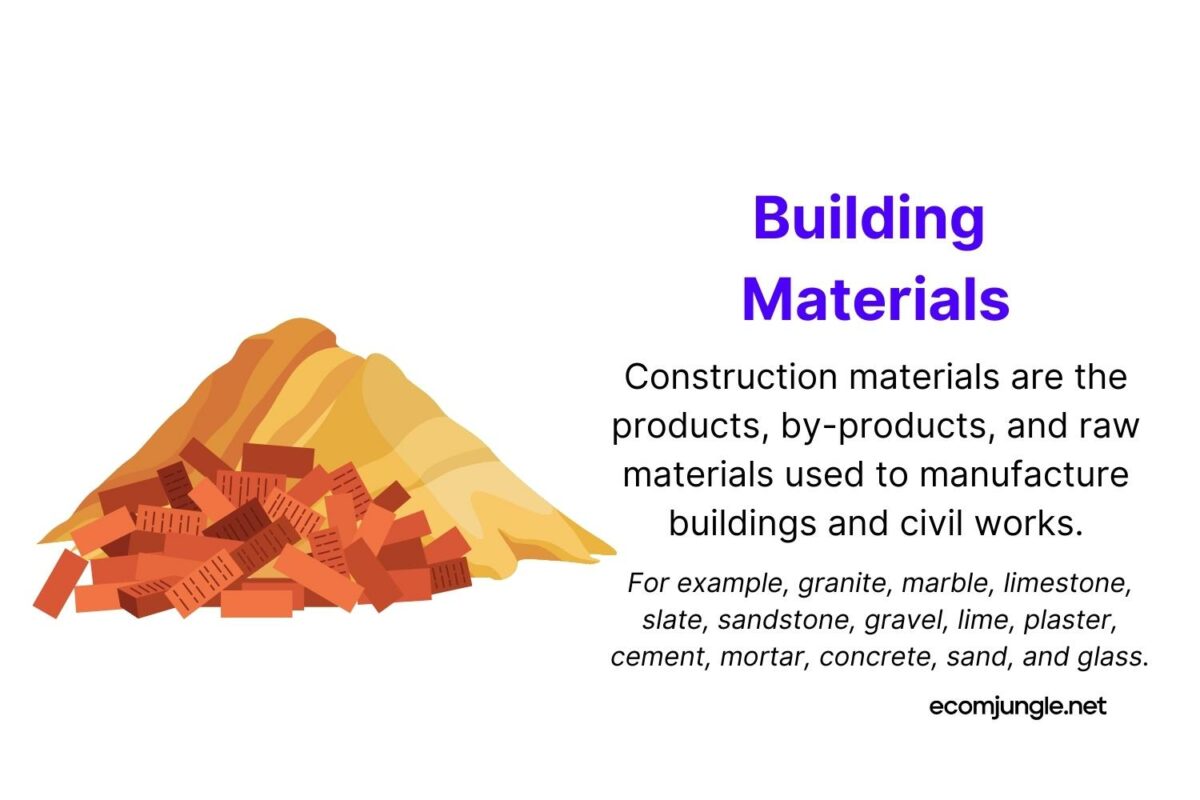 2.4. Building materials
Construction materials are the products, by-products, and raw materials used to manufacture buildings and civil works. Their characteristics and properties determine the physical qualities of the construction itself and the construction method, equipment, and labor required to develop it.
For example, granite, marble, limestone, slate, sandstone, gravel, lime, plaster, cement, mortar, concrete, sand, and glass.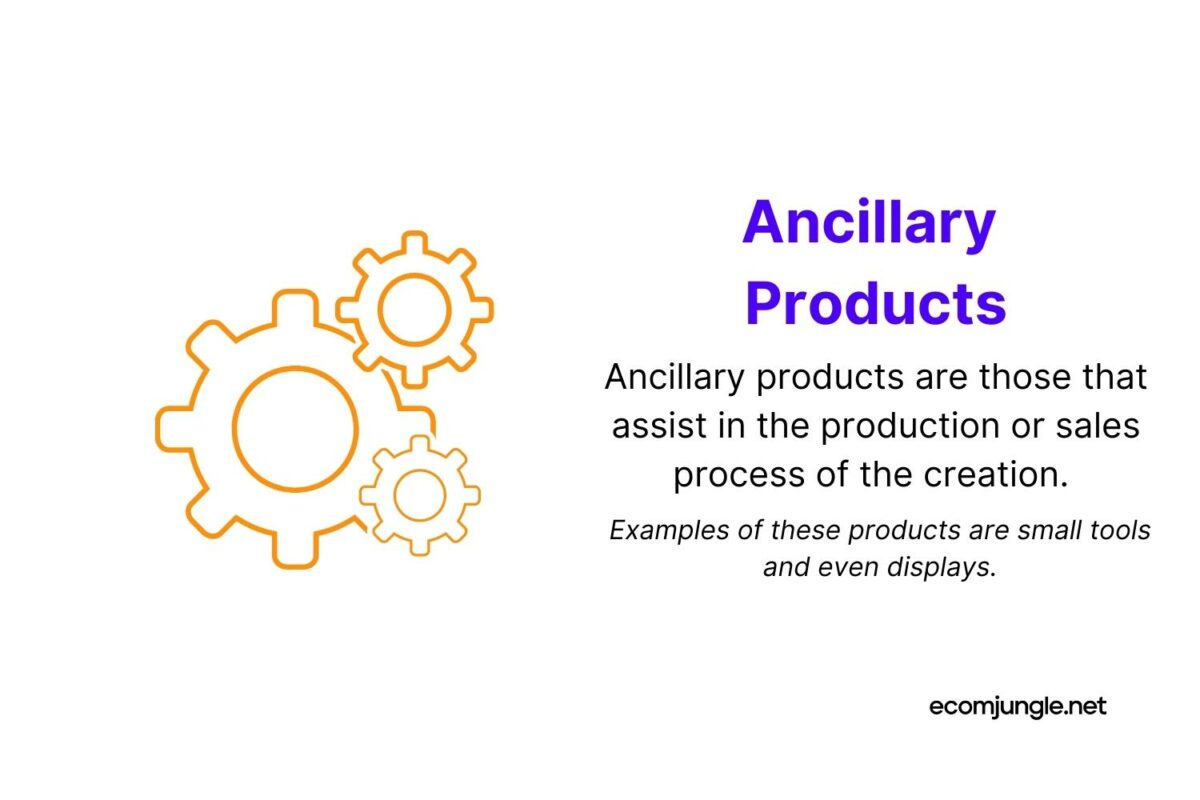 2.5. Ancillary products
Ancillary products are those that assist in the production or sales process of the creation. These products are not part of the final product; however, they make the manufacture or sale of the product possible.
Examples of these products are small tools and even displays.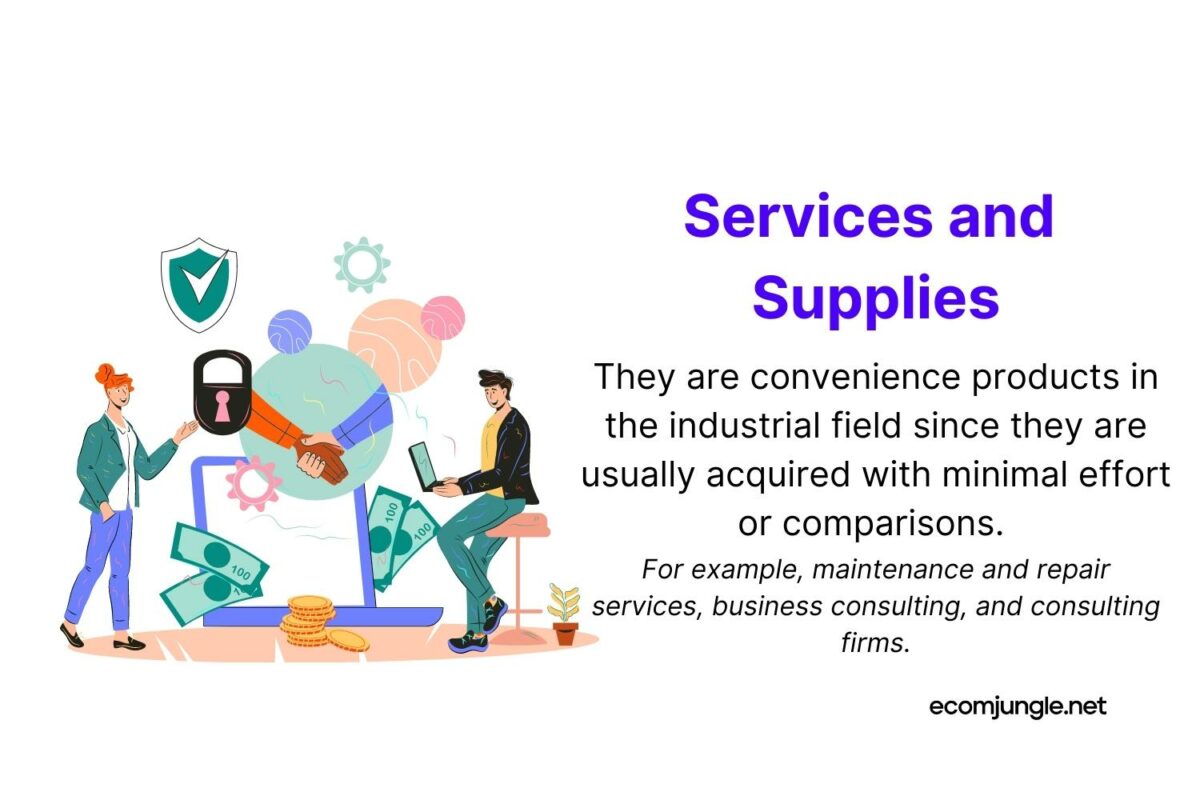 2.6. Services and supplies
They include operating supplies (lubricants, coal, paper, pencils); they are convenience products in the industrial field since they are usually acquired with minimal effort or comparisons. These include maintenance and repair services, business consulting, and consulting firms.
Conclusion
Knowing the types of products in marketing is vital to face the challenges of the competitive environment. As you have observed, one of the strategies that better strengthen brands is the classification of product categories since its objective is to put products in the right place, within reach of the right consumers.
Likewise, by knowing the type of product of something you want to market, you will be able to define better the price at which it will be launched in the market, the ideal channel for its distribution, the type of promotion to be used, and many other things.
In addition, by taking into account the classification and particularities of a good, you can determine the most appropriate marketing plan to facilitate its commercialization.
It is one of the aspects that often go unnoticed, so you should incorporate it into your eCommerce strategy right now.
Have you already started to classify your eCommerce products?
Frequently Asked Questions
What are the 4 consumer products?
There are four types of consumer products: convenience, comparison, specialty, and non-sought-after products. Consumer products are those intended for individuals. They can be individual, collective, or family items; in consumer products the important thing is that the person who will enjoy the good or service is a personal selling, not a company.
How are products classified?
Products are classified into consumer and industrial products. The difference between consumer goods and industrial products is defined by their use, since if the use that a consumer gives to such good is domestic it will be within consumer good, while if the use given to it is in a business or organizational environment the good will be industrial.