Do you want to achieve greater visibility in the search engine? SEO audit tools are a great resource to know the optimization state of your page and thus make the necessary changes to improve your web positioning and achieve more traffic because many times it's not enough with keyword research tools to win top positions in Google SERP.
In this post, we tell you what an SEO audit is, why you have to perform one, and the best SEO audit tools to carry it out.
What Is An SEO Auditing Tool?
The SEO auditing tools perform an exhaustive analysis of all the positioning factors that affect a website, for example, its indexability, performance (WPO), or popularity. Thanks to an SEO audit, you can correct all those aspects that are harming the visibility of your website and, therefore, conversions.
Why Should You Use SEO Site Auditing Tools?
These are the 3 reasons we recommend you do an SEO audit:
First, you get a preliminary diagnosis of the state of your website (keywords, web architecture, content, loading speed, and more).
You can fix the errors that are damaging the visibility of your website.
It allows you to keep your website updated with the continuous improvements of Google's algorithm to make your way in the first results.
22 Best SEO Site Auditing Tools In 2023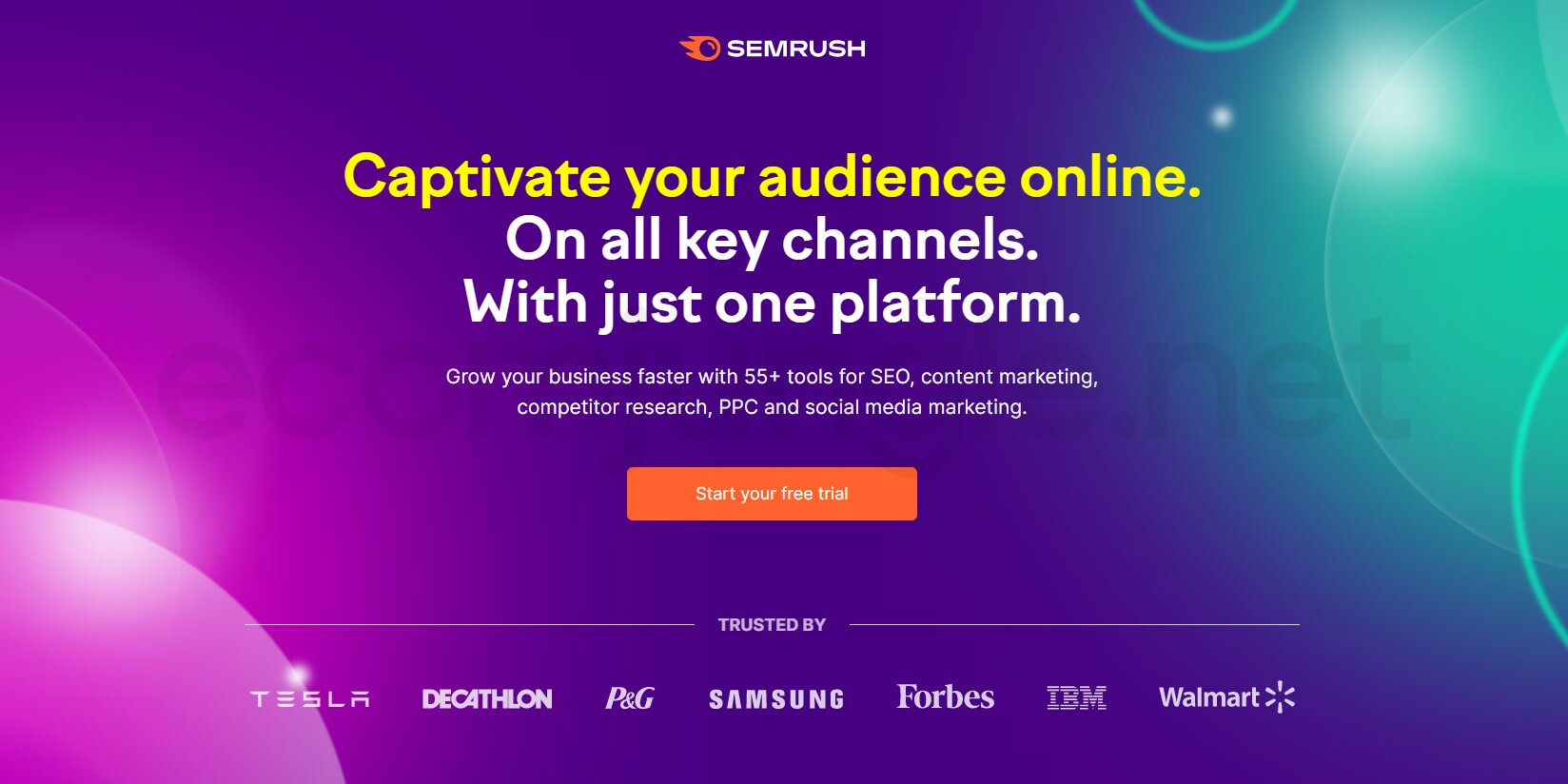 This is one of the most recommended SEO audit tools for large websites.
Features:
It identifies up to 130 SEO errors, including crawl ability, page loading speed, internal linking issues, etc.
Performs a comparative analysis of the website and its main competitors by keyword.
Allows you to run a deep and segmented analysis of your website's performance.
Free trial: 7 days.
Boost your Google ranking now!
---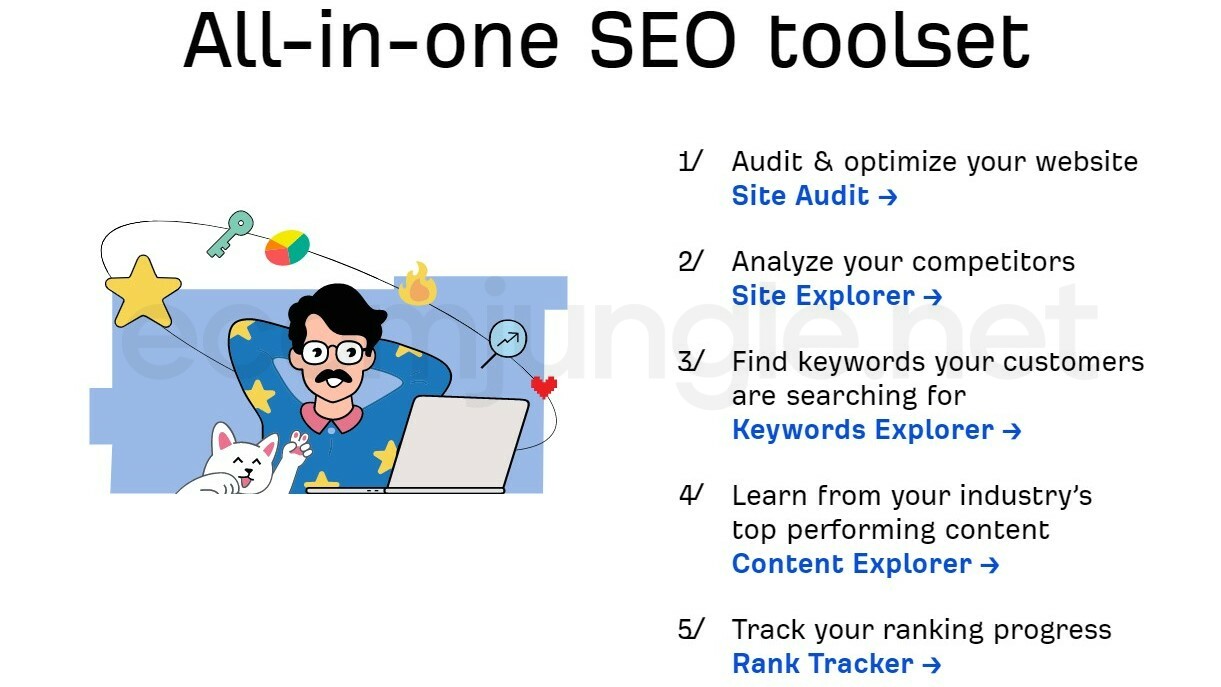 Ahrefs is one of the most advanced technical SEO audit tools for making decisions about your website.
Features:
It tracks the performance of up to 2000 URLs in just 2 minutes.
Alerts you of errors about speed, HTML tags, social media tags, content quality, resources (such as images and javascript, CSS), internal links, and backlinks performance.
Allows you to run an audit on specific sections of data on the web.
Free trial: N/A.
Stop guessing and start acting!
---

Our SEO audit tools list is ideal to start with as it allows you to see the position of a URL from Google to detect and correct poor SEO productivity problems.
Features:
It reports essential metrics (broken links, speed, HTML markup, number of impressions, and clicks for your website in SERP).
Checks the indexing of your website and notifies you if there is problematic code or the website has been hacked.
Free trial: Free tool.
Improve your visibility on Google!
---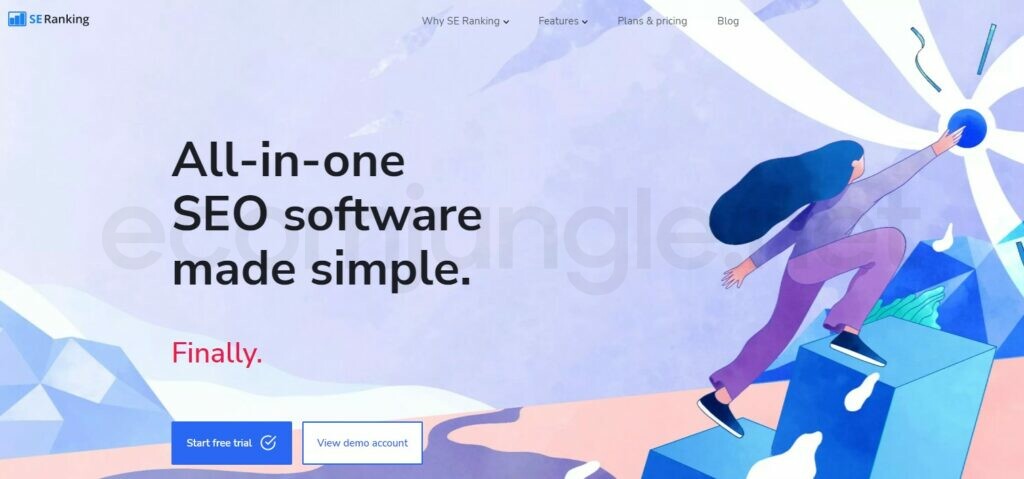 This is one of the SEO site auditing tools that helps you diagnose the overall health of your website without hassle.
Features:
It hierarchizes the top 5 website problems and offers easy to execute solutions.
Notifies you of unoptimized files, heavy images, unnecessary CCS, and JavaScript fixes.
Tracks metrics, unindexed pages, HTTP statuses, server response times, redirects, etc.
Offers custom audits for large sites.
Free trial: 2 weeks.
Skyrocket your online positioning!
---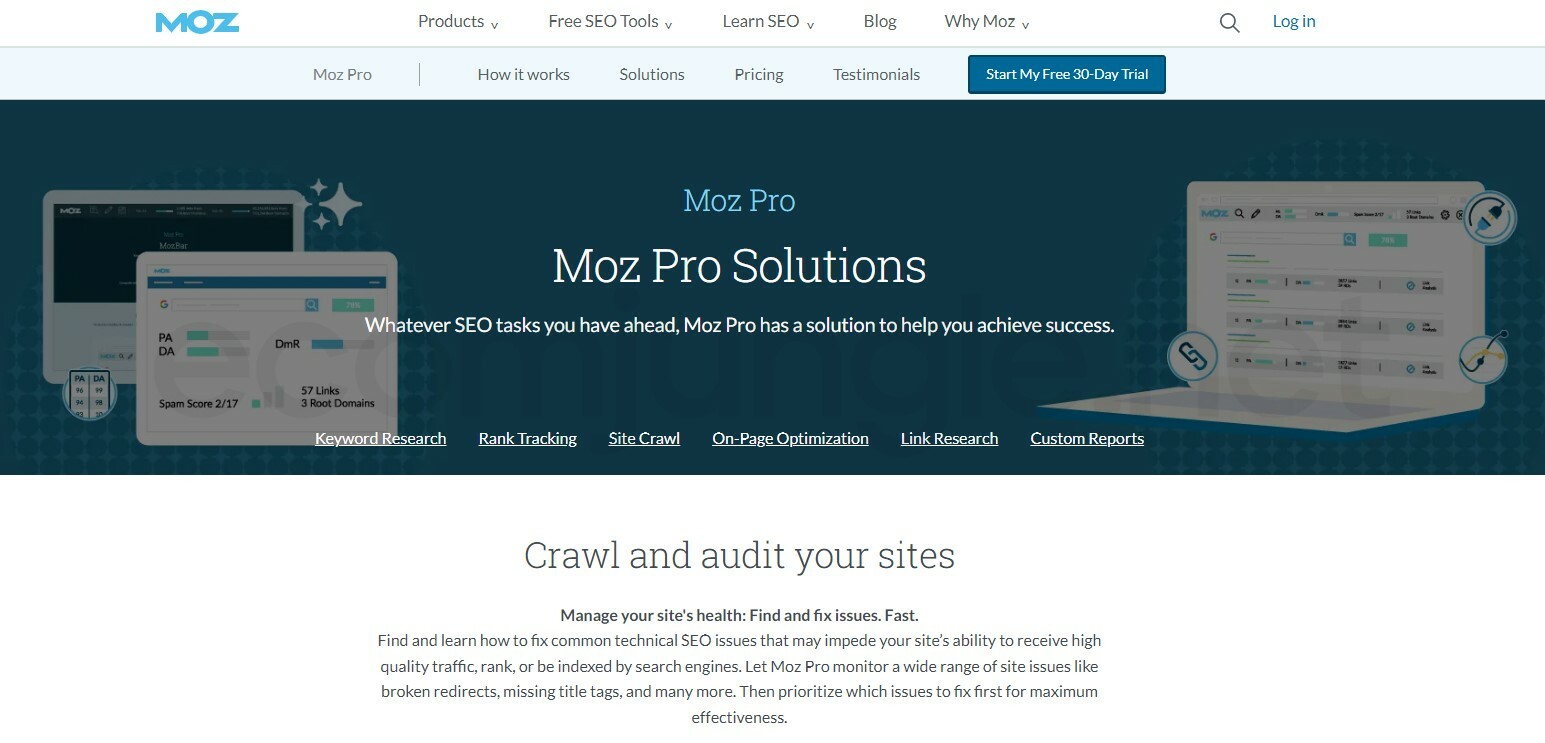 Moz is a highly recommended SEO auditing tool as it runs its crawler to lift high-quality traffic.
Features:
It checks and classifies critical issues, HTTP status codes, and other valuable data.
Examines duplicate content, title tags, and server redirection performance to determine web crawlability.
Sends an email with a detailed status report for each page.
Free trial: 30 days.
Optimize your website performance!
---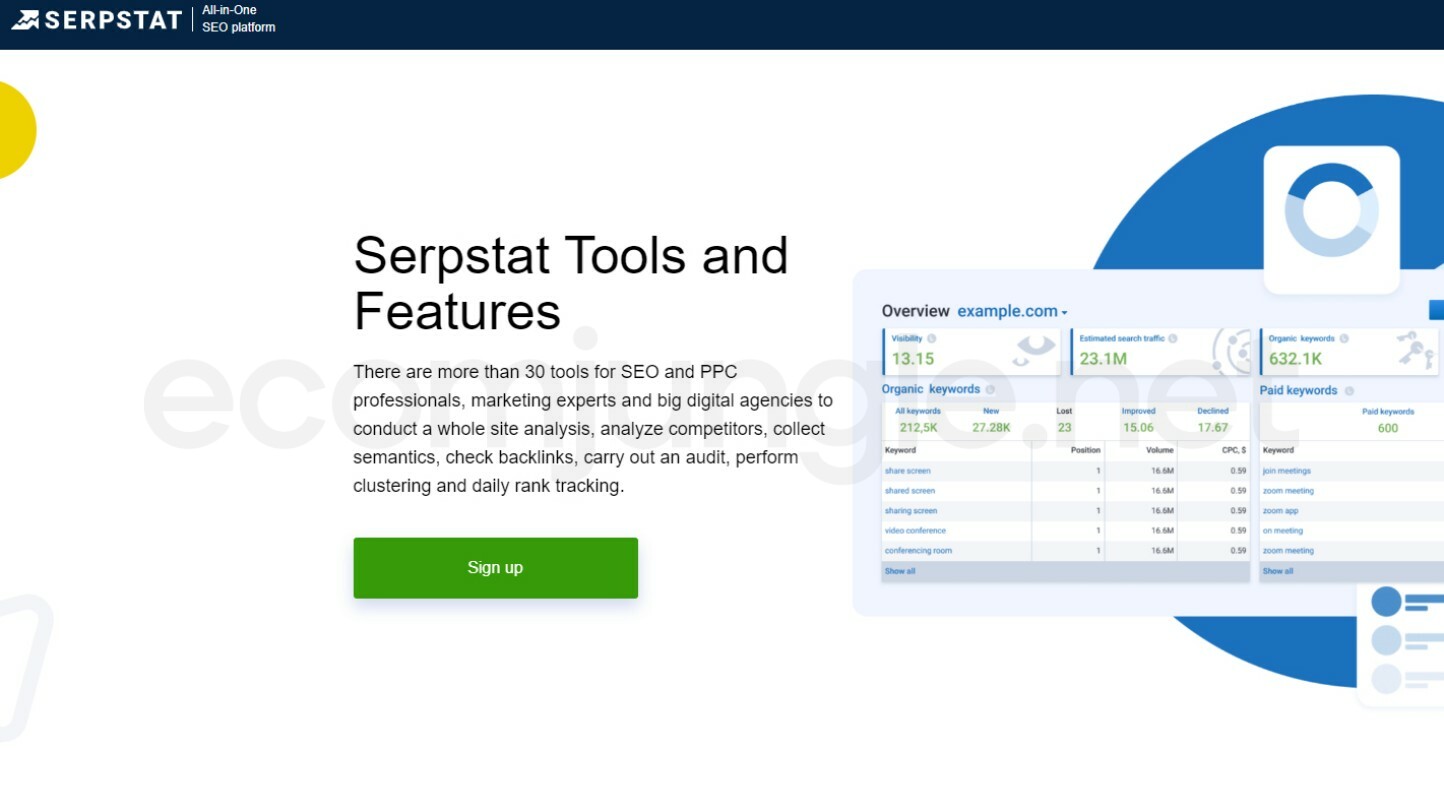 Its all-in-one integrated platform makes Serpstat one of the best SEO audit tools.
Features:
It prioritizes website issues according to their severity: high, medium, low.
Scores the degree of SEO optimization of the website.
Continuously tracks the site's position with the competition.
Provides recommendations to speed up loading speed according to devices.
Allows to schedule periodic audits.
Free trial: N/A.
Go one step ahead in the search engine!
---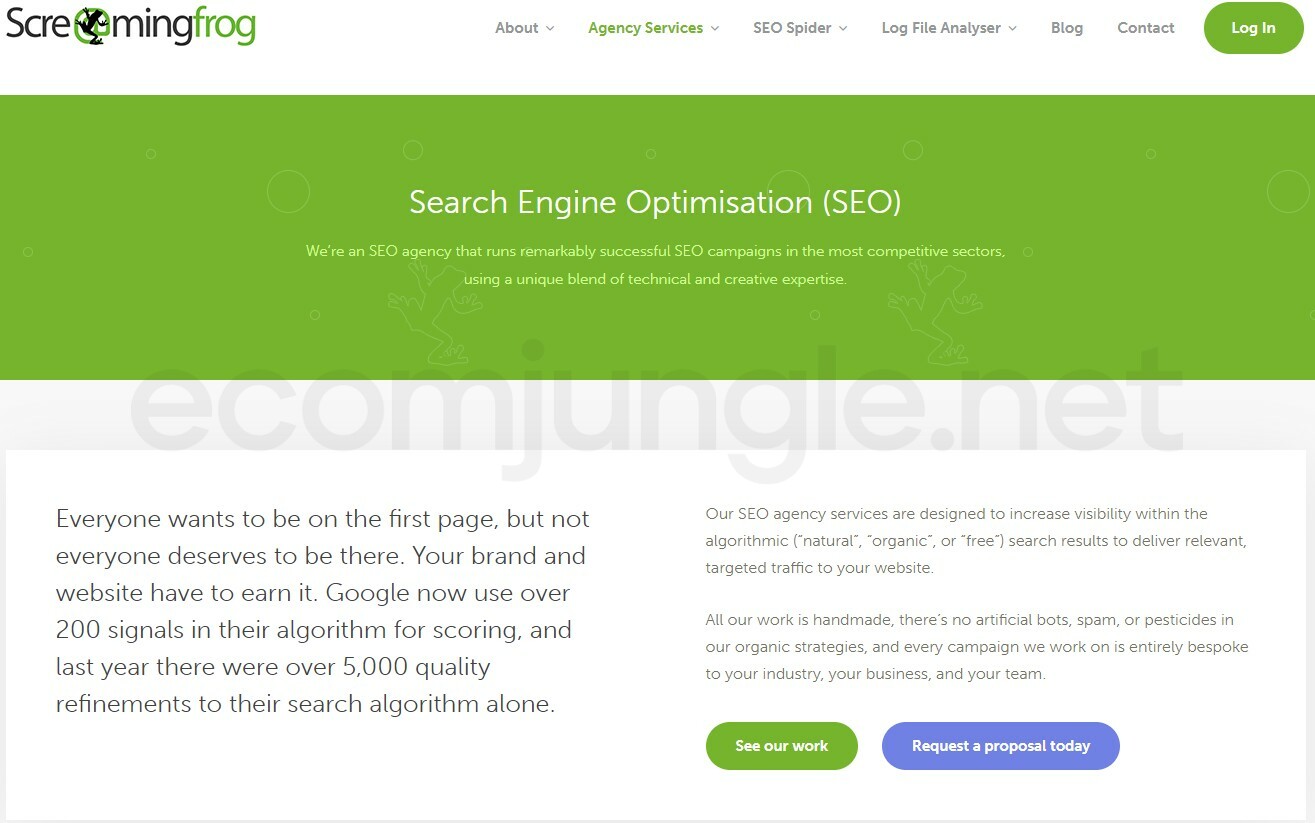 One of the technical SEO audit tools ideal for small websites.
Features:
It generates an XML sitemap.
Finds broken links, errors, strings, and redirect loops.
Crawls up to 500 URLs for free.
Analyzes titles and metadata and discovers exact duplicate pages.
Free trial: Free version.
Find out what you're not doing right!
---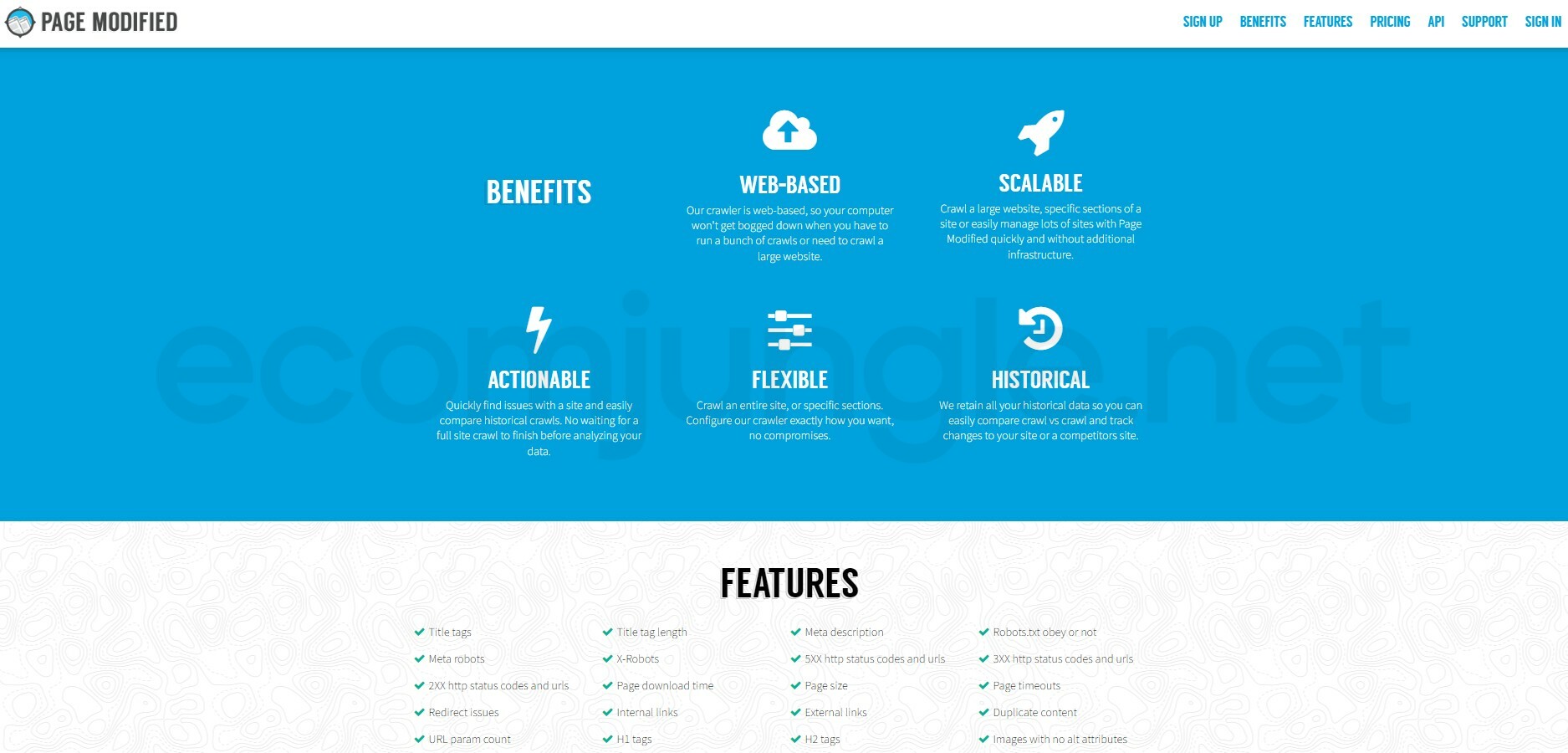 An excellent choice for digital marketing experts in our SEO audit tools list.
Features:
It runs a custom crawl of the website in general or by sections.
Keeps a historical record of audits to compare past performance.
Its mapping includes more than 30 aspects: meta description, page size, web architecture, internal links, mixed content (HTTP on HTTPS), etc.
Free trial: Available.

Accelerate your scaling!
---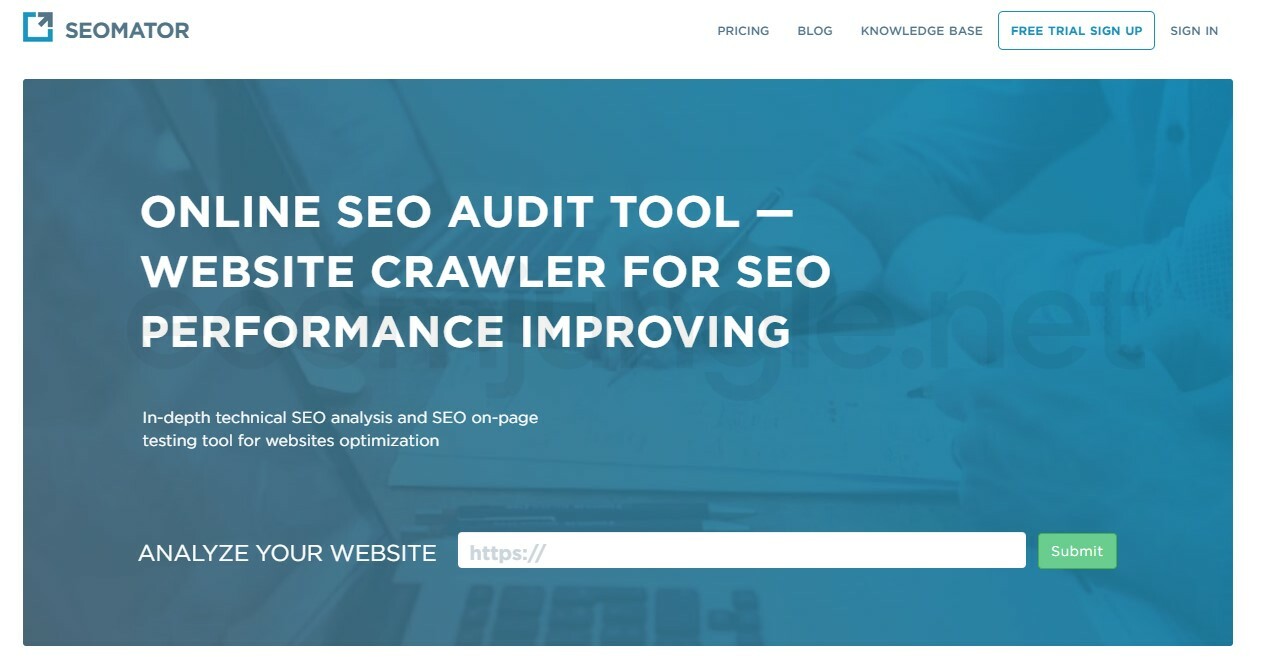 It is one of the SEO site auditing tools that stands out for its performance reports.
Features:
It detects website problems: internal links, HTML tags, backlinks, page speed, mobile usability, text statistics, social networks, organic presence, and content quality.
Offers a guide with tips on how to correct the problems.
Provides a detailed PDF report ready for a business presentation.
Free trial: N/A.
Link: https://seomator.com/
Analyze your performance in depth!
---

The giant Google presents a very easy-to-use SEO auditing tool.
Features:
It gives information about files or elements of a specific URL, which delay or slow down the total loading time.
It analyzes the results separating the data according to the access either from mobile or computer.
It has three score ranges: between 1 and 49 would be a bad result; between 50 and 89 would be an average result, and between 90 and 100 would be a good result.
Free Trial: Free Tool.
Gain more speed!
---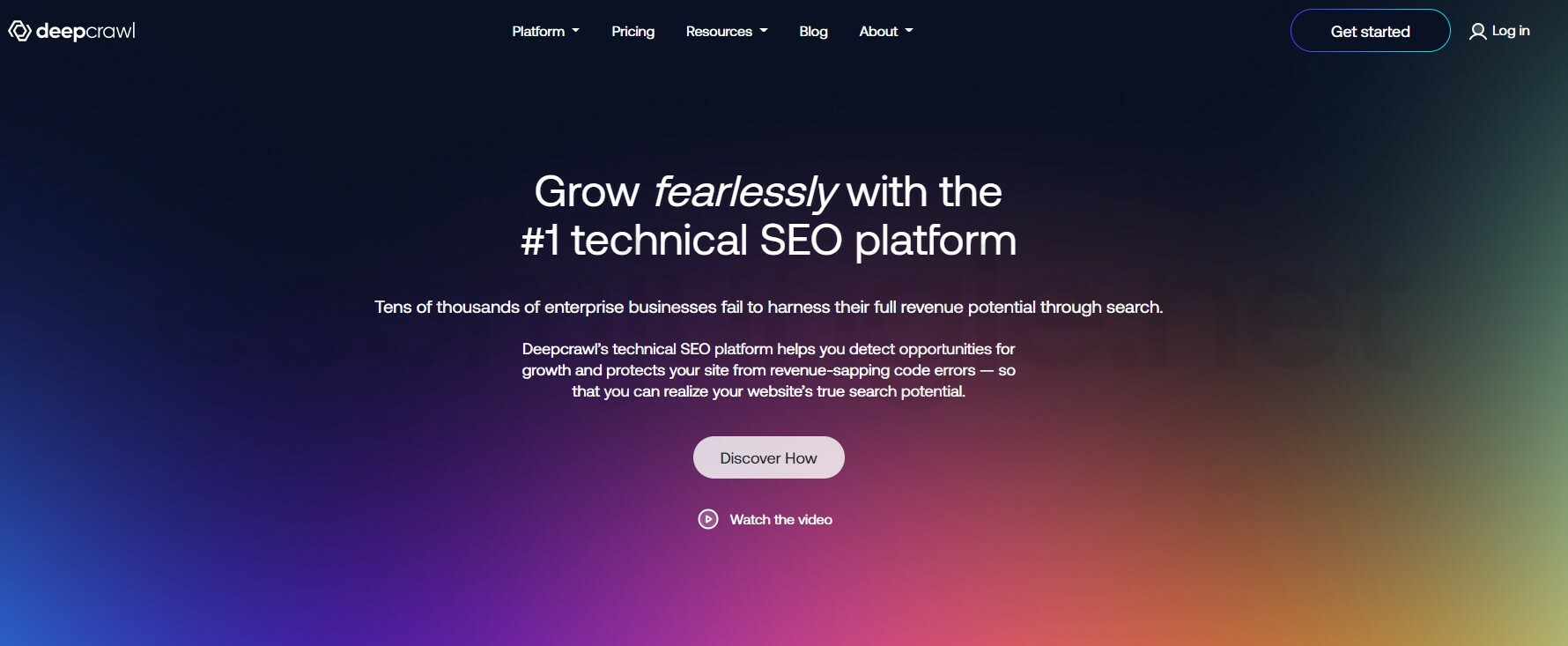 This platform offers a targeted approach to boosting online business revenue from our SEO audit tools list.
Features:
It allows you to manage your SEO team: assign tasks to employees, create support tickets, alert on potential issues, and show a history of all changes.
Runs 207 automatic SEO tests to verify the suitability of codes and content before publishing.
Includes an API integration model.
Free Trial: Free Demo.
Defend your search engine ranking!
---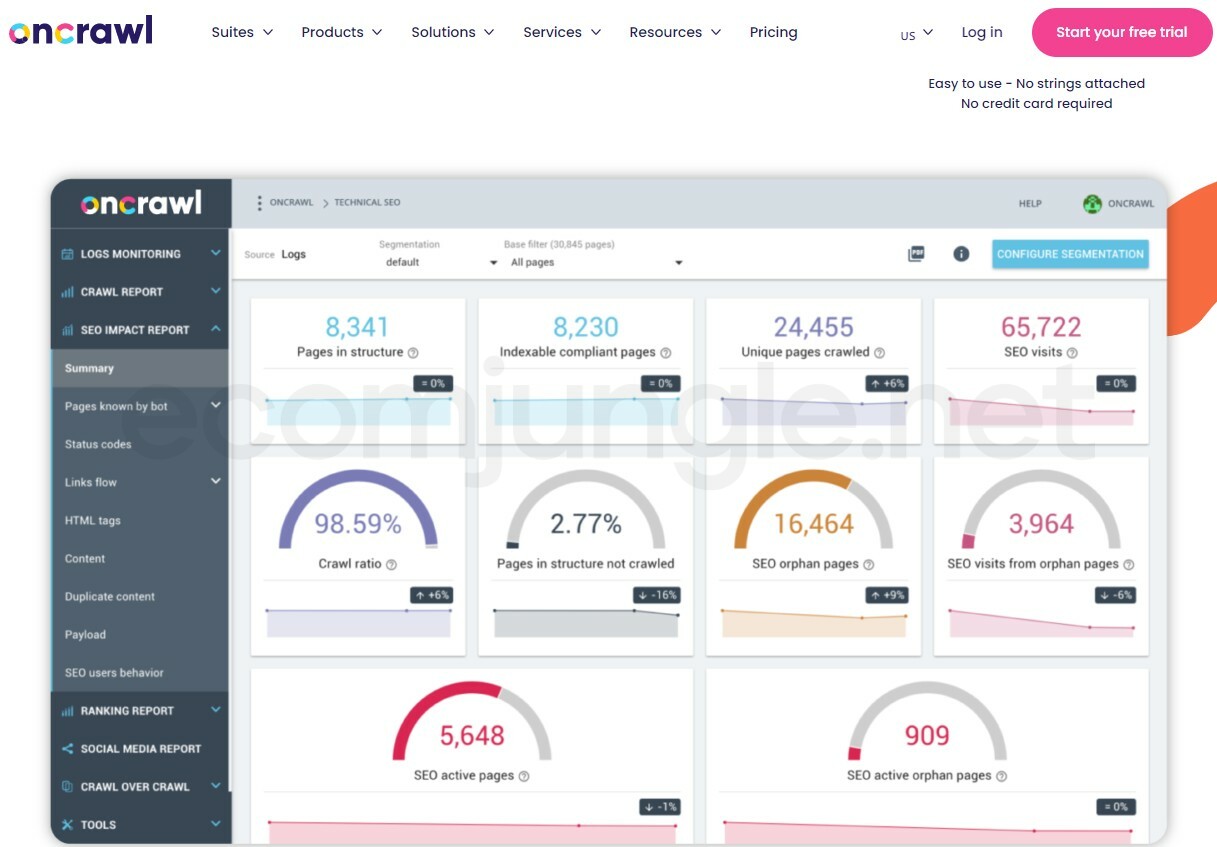 It is highly recommended as one of the best SEO audit tools for business support.
Features:
It offers more than 600+ advanced SEO scanning metrics to understand the business position in Google.
It has a machine-learning algorithm to predict future problems based on your performance record.
Provides customized solutions for each business.
Features an API integration model.
Free trial: 14 days.
Impact your industry with OnCrawl!
---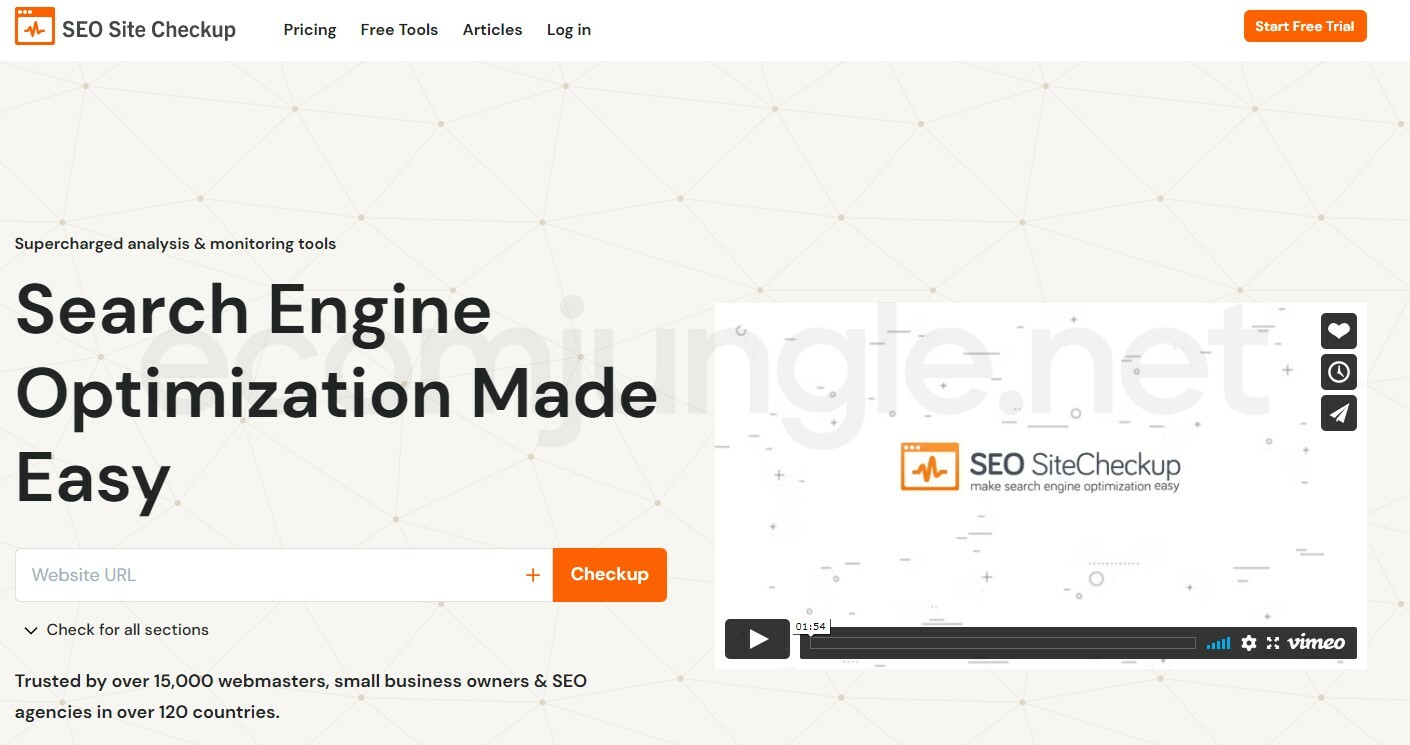 It is an excellent option within the SEO audit tools for diagnosing the overall health of your website.
Features:
It audits the entire website with 45 checks in 6 different categories (Common SEO issues, server & security, mobile usability, social media, and semantic web).
Displays overall score and failed checks.
It points out critical points and a suggested action plan.
Free trial: 7 days.
The support you need in one place!
---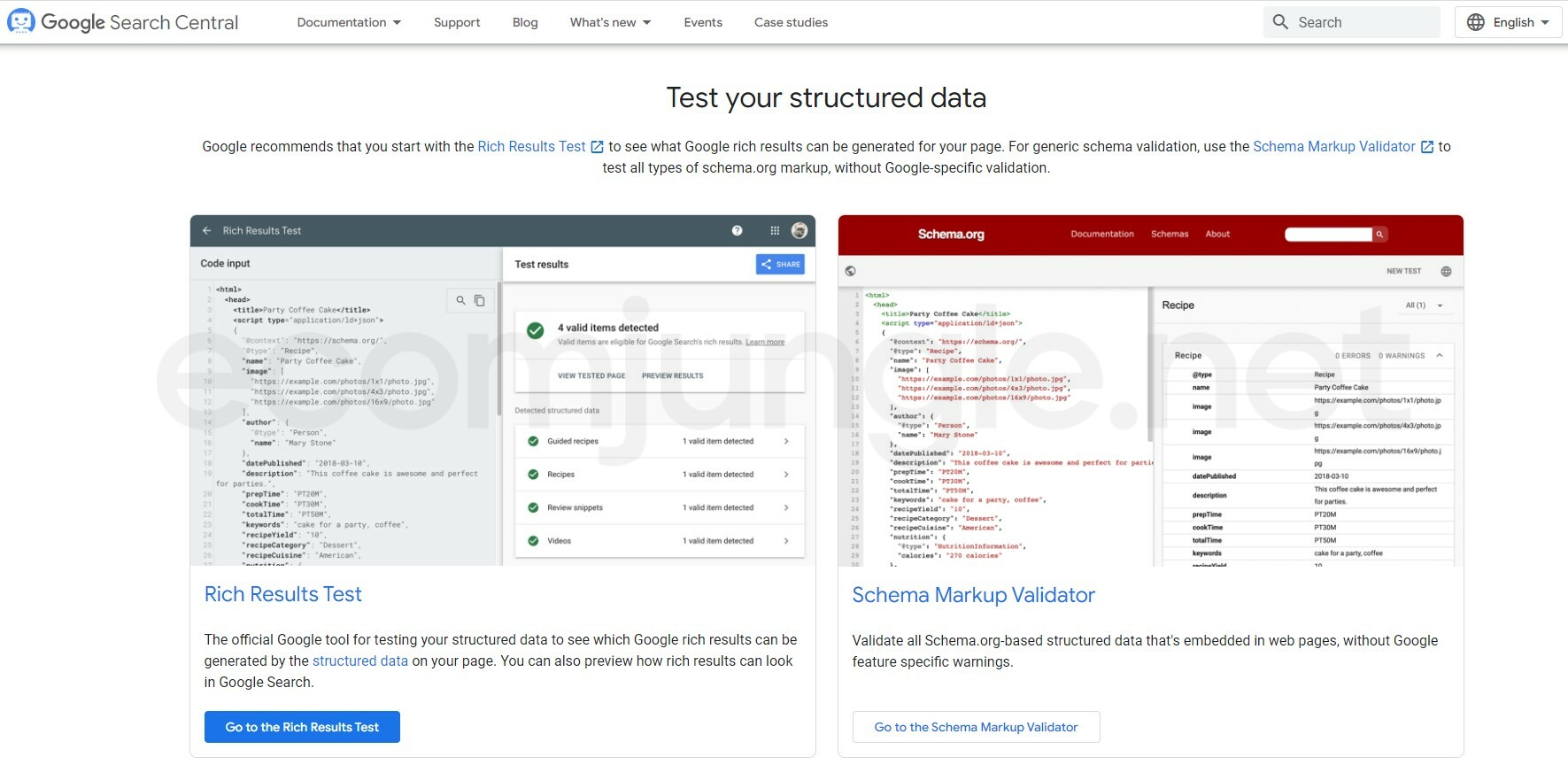 Google presents an SEO auditing tool focused on testing rich results.
Features:
It examines the rich micro formats you add (e.g., recipe images, reviews, videos, etc.) that have visibility in SERPS.
Verifies that the properties used are valid for your type of market.
Free Trial: Free Tool.
Assess your impact on the market!
---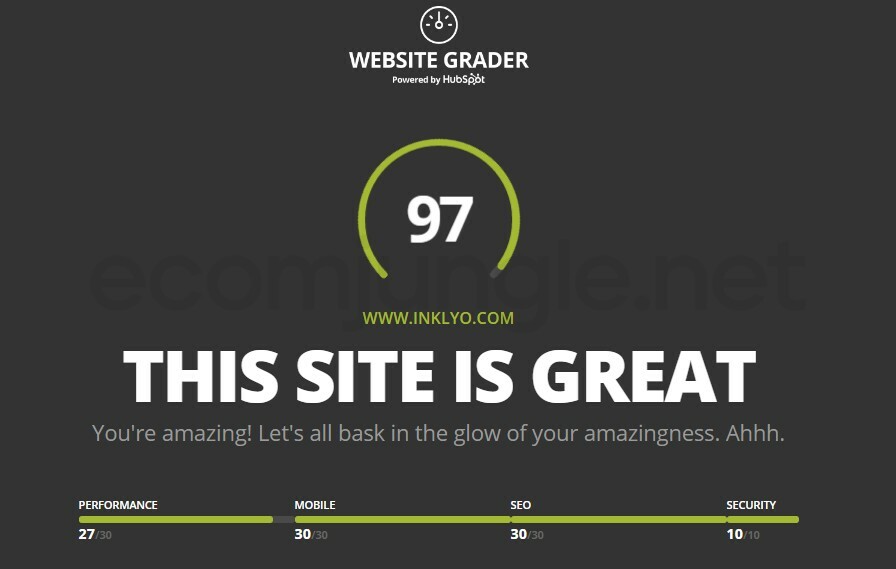 One of the most accessible technical SEO audit tools to use. Only enter the URL in the search bar, and it will return the results report in seconds.
Features:
It determines what limits your web traffic and points out the points to optimize to raise your search engine ranking.
Verifies compatibility and loading speed on mobile devices.
Alerts the security status of the site.
Free Trial: Free Tool.
Rate your website in seconds!
---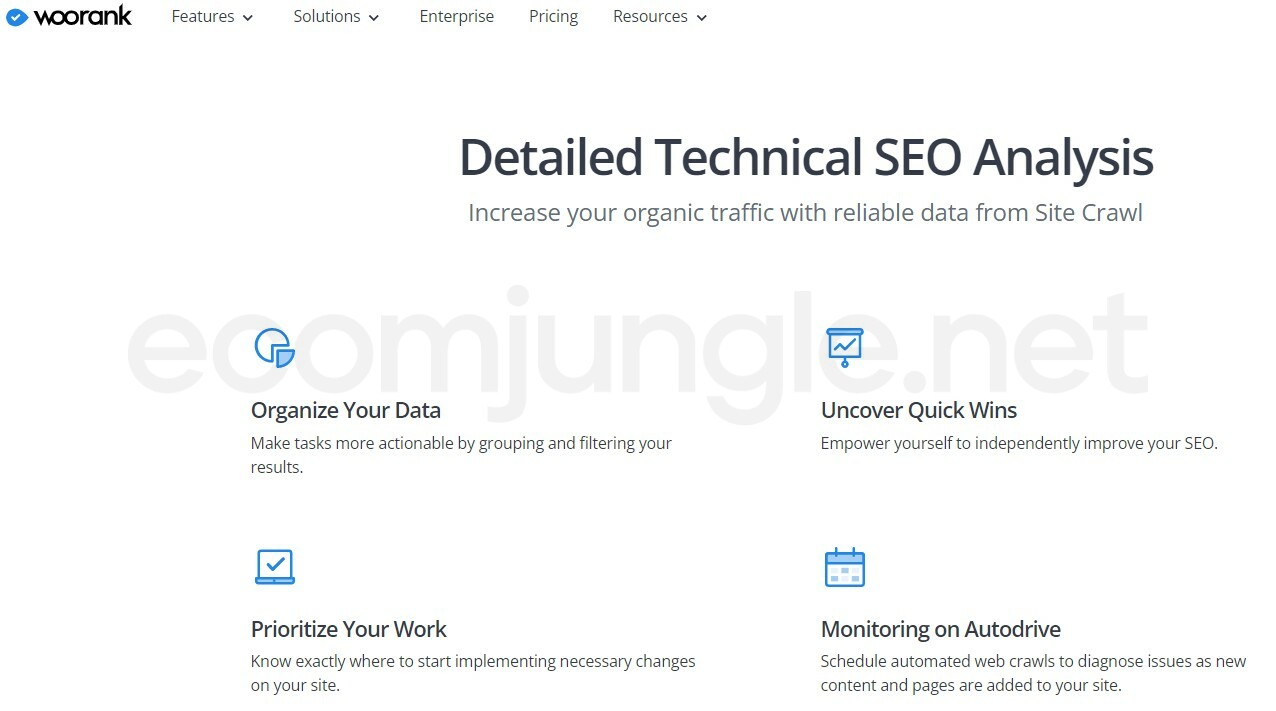 This is one of the most popular and practical SEO site auditing tools available.
Features:
It analyzes if Google is having any problems when crawling your website.
Evaluates if your site's pages have all the elements Google needs to rank them, such as H1 tags or internal links.
Audit your site's mobile-friendliness.
Add up to 3 competitor websites to your report to learn from their strategies and rank ahead of them.
Free trial: 14 days.
Stay one step ahead of your competitors!
---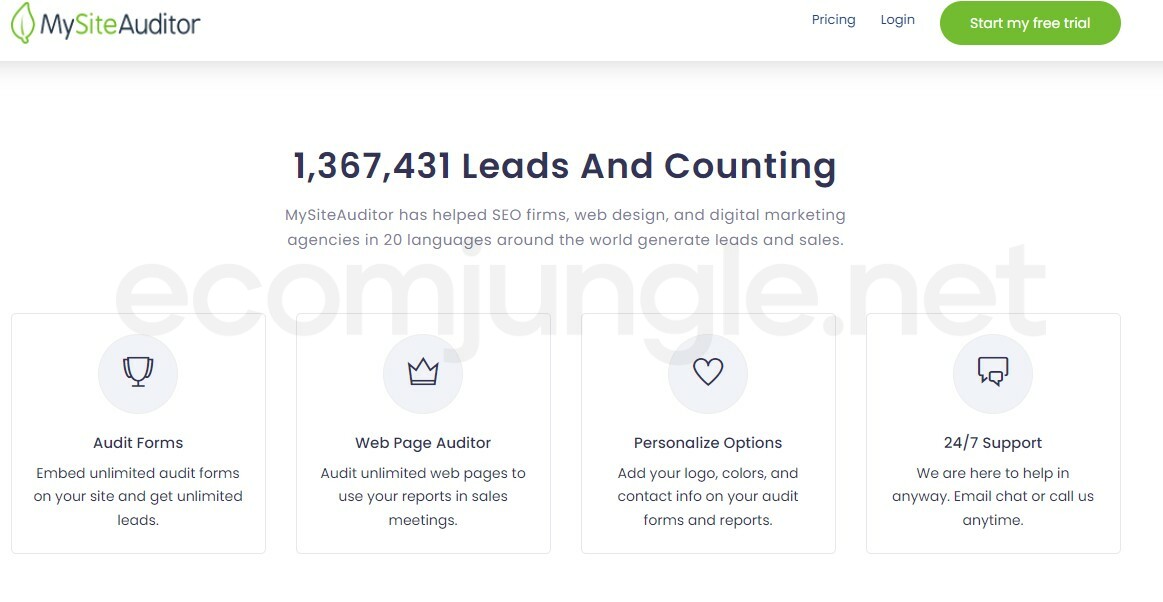 One of the favorite options in this SEO audit tools list as it combines functionality and practicality for digital marketing experts and entrepreneurs.
Features:
It scores and checks specific website pages for any target keyword in just 5 minutes.
Provides customized audit reports that can be instantly downloaded in PDF format or sent via email.
Features three types of audits depending on website size
Free trial: 10 days.
Drive visitors directly to your website!
---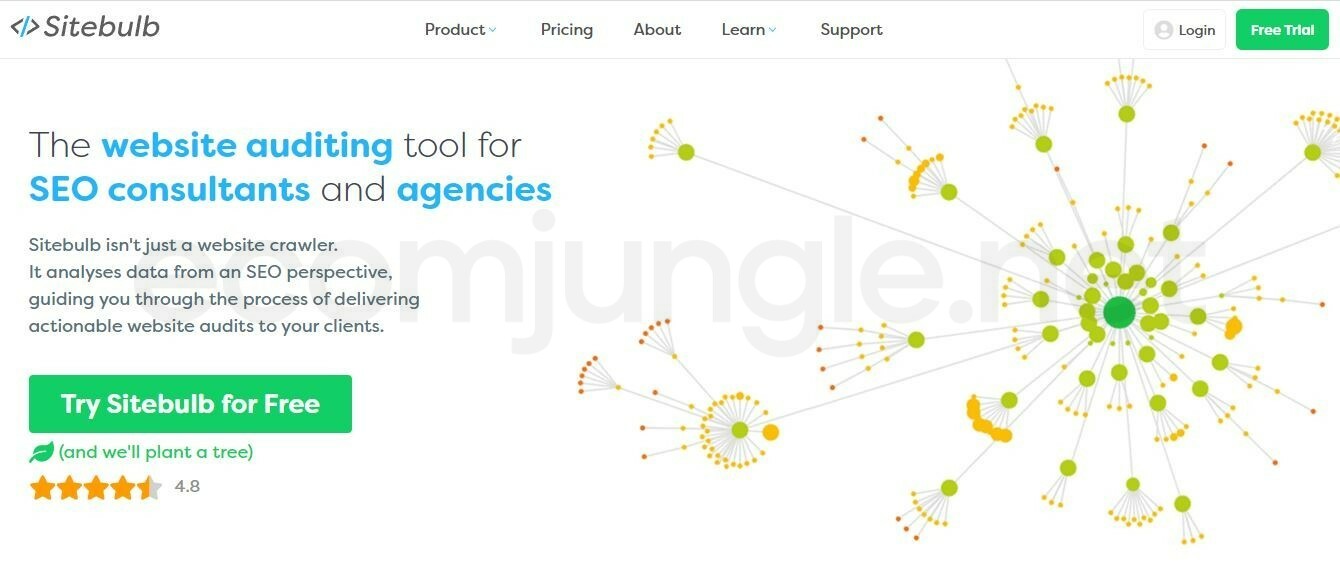 It is specially designed to facilitate the work of online business and marketing professionals.
Features:
It audits large sites, even those exceeding 500,000 URLs.
Analyzes and delves into technical and content aspects, culminating in recommendations for changes.
Allows choosing specific subjects to analyze, and its graphical reports are easy to understand.
Free trial: 14 days.
Get an authentic SEO perspective!
---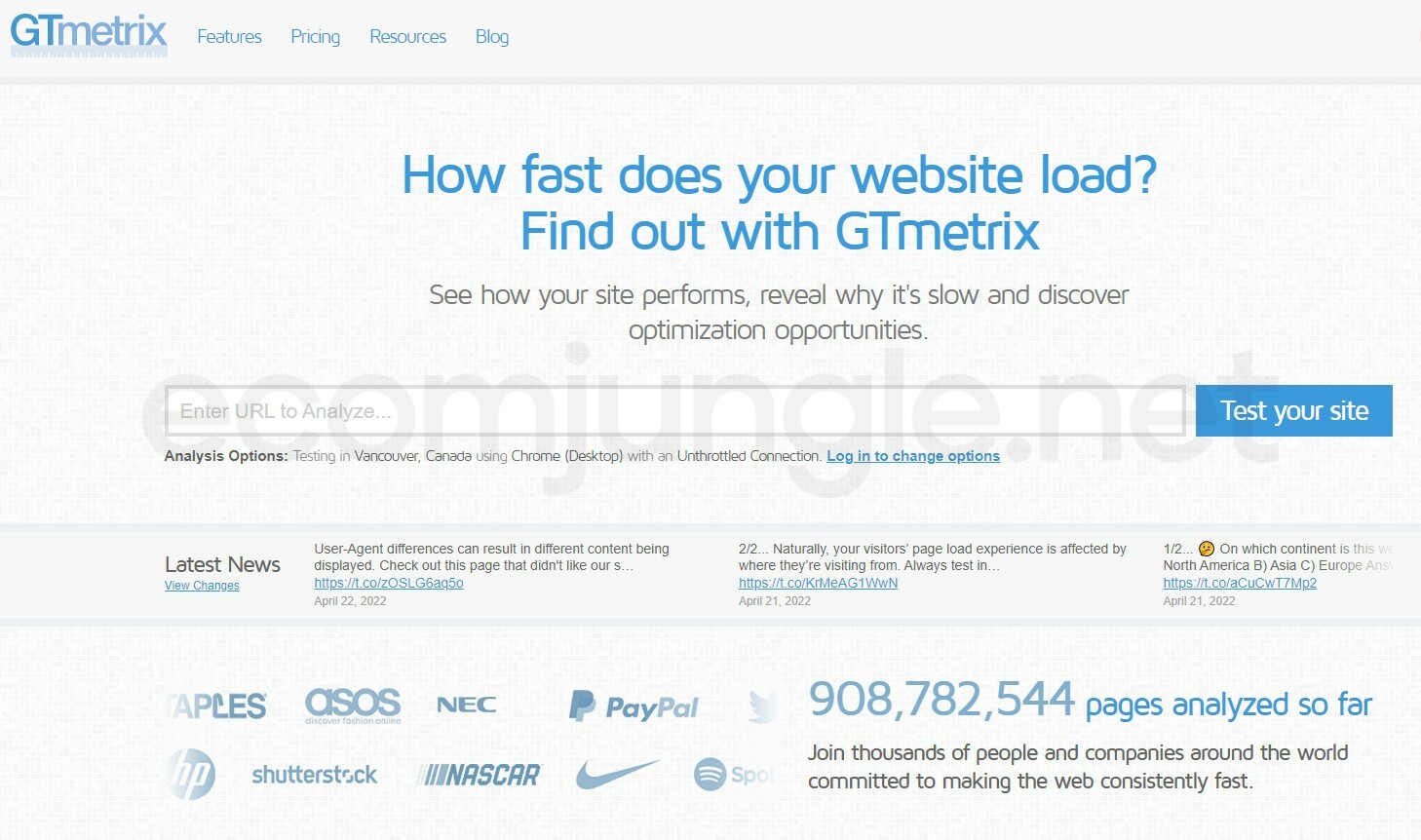 This is one of the best SEO audit tools as it helps online businesses to find new opportunities for success.
Features:
Programmatically tracks web performance.
It sends notification alerts when loading speed and other elements of optimal performance decrease.
It offers a compatibility test on over 30 different mobile devices.
Free Trial: Free Version.
Make your growth faster!
---

It is another excellent SEO site auditing tool that offers a free and pro version according to users' needs.
Features:
It tests the effectiveness of your website based on 50 parameters (accessibility, design, text, network, and multimedia).
Instantly identifies problem areas and technical SEO errors that need to be corrected.
Analyze competitors' performance to anticipate market trends by niche.
Free trial: 14 days
Make your website the best!
---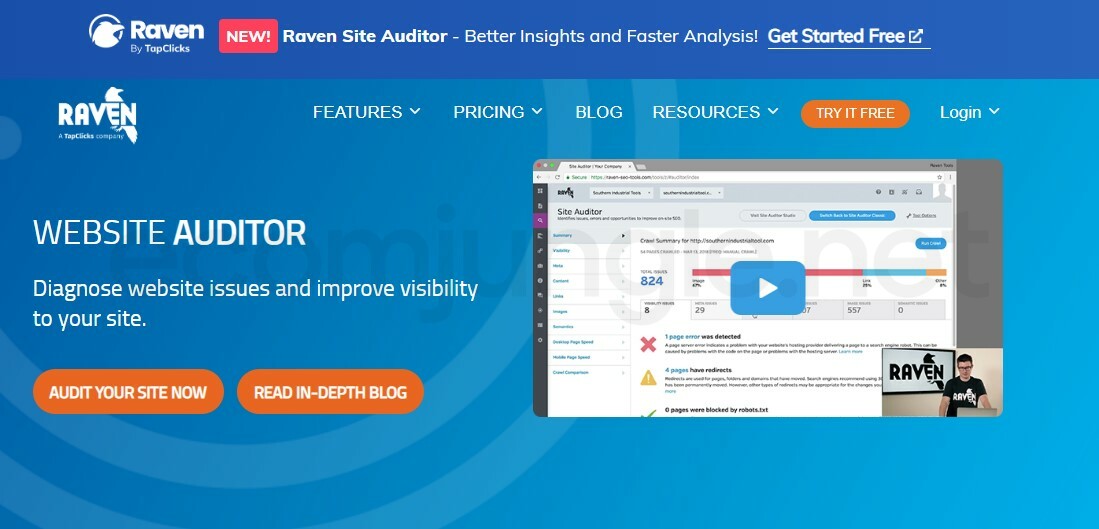 This is one of the most comprehensive technical SEO audit tools that help you see the big picture of your website in 6 six main categories.
Features:
Indicates visibility problems per page (404 errors, redirect issues, malware, and more).
It examines the content, meta titles, meta descriptions, and images (missing, duplicated, or too big).
Points the external links and external links that are working.
Free trial: 7 days.
Let the search engine knows where you are!
---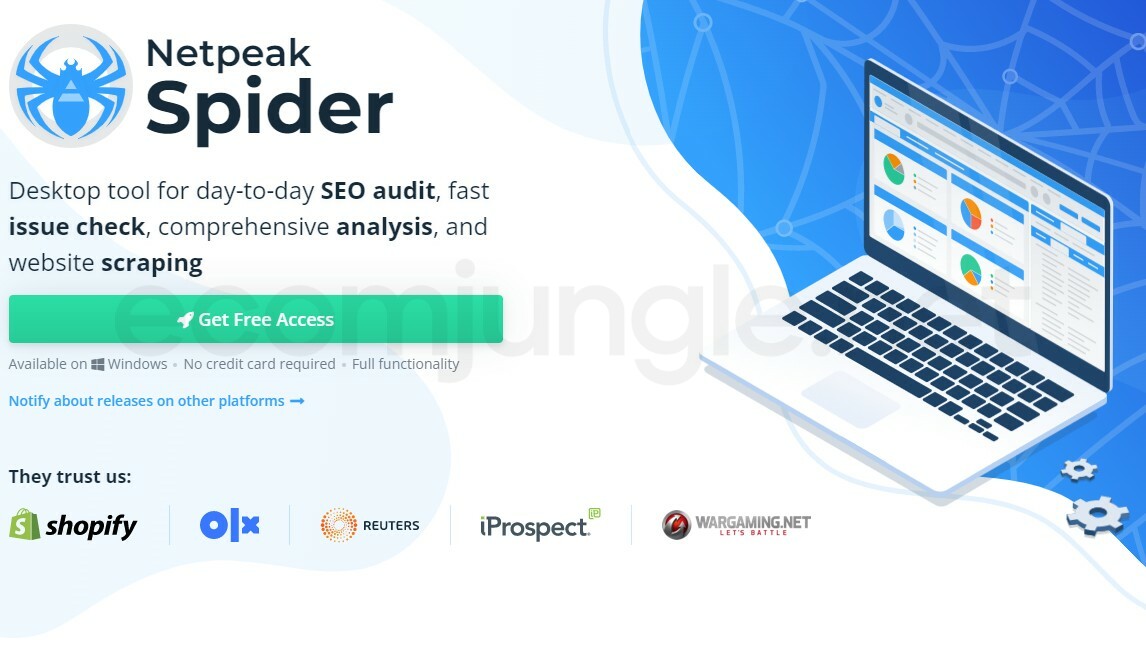 Even if it is in the last place on this SEO audit tools list, it does not mean that NetpeakSpider is less relevant; on the contrary, it gives you a detailed picture of your website in one click.
Features:
It identifies more than 100 optimization problems on your website.
Checks 80 key parameters: broken links and images, search for duplicate content; pages, texts, titles, meta description tags, H1.
It offers data segmentation options for more significant sites.
Free Trial: Free Version.
Meet the new way to do SEO!
---
Final Thoughts
Remember that even if your website looks good externally, both in appearance and functionality, and you have a certain number of visits, we tell you that all pages need to be analyzed and go through an SEO audit.
Now that you know the SEO tools needed to analyze your website correctly, we recommend you try them one by one and stay with those that offer the most benefits to your site.
What do you think about this list? What do you think is the best option? If you have any questions or want to share your experience with these SEO site auditing tools, we'll read you in the comments!