The big question everyone in the organic SEO world asks is: is there an exact number of keywords per page to rank better? How many keywords should you target on your blog posts?
When considering the terms you want your eCommerce website to rank for in the mainstream search engines through an SEO strategy, it is necessary to view the perfect number of keywords. Why? Because if you use too little, it will not be easy to rank. However, if you use too much, you risk over-optimization, and since 2012 when Google updated its algorithm, it has been considered a way of SEO suicide, explained Neil Patel.
In both scenarios, too much or too little may kill your chance of getting a top.
If you finished your eCommerce keyword research, this article is for you; now that you have your list of terms, learn the right keyword amount your page needs to skyrocket your positioning. Don't miss it!
Main Advantages of Using Keywords in Your SEO Strategy
Keywords are crucial factors that increase your chances of rankings in SERPS. Check out the main advantages:
You can create SEO-friendly content that increases CTR and enable you to generate traffic to your site.
Allows you to adjust your content to the user's search intent. Google, Bing, Yahoo, etc., seek to position the pages that best meet the user's needs.
It helps users to find your site easily.
Make the right people aware of your eCommerce blog.
Choosing Keywords for Purpose-Based Optimization: What You Want to Optimize For
When deciding the search term, you want to focus on, it is vital to consider the type of page on which you are including those keywords. Keep in mind that not all pages are the same. Look at these examples:
Blogs.
Landing page.
Product descriptions.
Product reviews and demos.
Product roundups.
Product listings, etc.
Each requires a specific angle, format, and language to respond directly to your audience.
Let's see how keywords vary depending on your proposition and level of competition.
The relevance of setting goals for your SEO efforts to rank your keywords
First, you must have defined your goals and what you intend to achieve with your keyword research and the rest of your SEO efforts: boost brand awareness, increase local visibility, generate more leads or more traffic, reduce bounce rate, etc. you must select among the different types of keywords those that precisely fit that goal:
Depending on your objective, a keyword can be:
Market-defining: these are broad words or phrases potential customers will likely use when thinking about your business or industry. For example: "cat food" or "stationary bike."
Customer-oriented: these are words that describe a specific sector of consumers. For example: "software for B2B companies" or "tutorial for parents."
Product-oriented: These phrases indicate the name of the product you offer in your business. For example: "iPad," "Gucci bags," "ford fusion."
Service-oriented: These terms segment the search results according to your business's service to the public. For example: "web designer," "software developer."
Local classification: these are words that help to segment the results by the name of the region, city, neighborhood, etc. Ideal when betting on local SEO. For example: "fusion restaurants in Miami" and "jewelry stores in Altamonte Springs."
Of competing companies: are those keywords that include the name of the brands of the competing companies. For example: "Tropicana Orange Juice."
Selecting right keywords by their length and competitiveness
Once you have set clear goals and objectives for your keyword research, you should choose, and discard results based on the word volume, difficulty, and search intent. Usually, that level of competitiveness is associated with the length of the search term or phrase.
We see the categories of keywords according to their size:
It is a popular and generic search term composed of 1 or 2 words. They have high search volumes but are more challenging to rank in the top 10 positions.
For example: "women's shoes" and "best shoes."
2. Middle-Tail Keywords
It is a search term composed of two or three words that offer a more specific search than the previous type.
For example: "best running shoes."
3. Long-Tail Keywords
Long-Tail Keywords are search phrases composed of 4 or more words, which allow more specific results according to the topic, location, and niche, so they have a lower search volume. They have the advantage of better targeting potential customers and therefore have a higher chance of client conversion.
For example: "best running shoes for women in the US."
How Does the Search Engine View Your Keywords?
Search engines like Google or Bing use an algorithmic formula to interpret the content of a web page and match it with user queries. The right keywords are determining factors that facilitate understanding the topic covered in one page. Even if they are similar terms, the engine can differentiate and return results for each one.
For example: "earphones" and "earbuds."
Look at the results for the individual keyword "earphones."
Now take a look at the results for "earbuds."
Even though they are synonyms and the results returned by Google are similar, you can see apparent differences. Keeping this in mind helps you select your words and use the right amount to achieve your target strategy.
Multiple Target Keywords on A Single Page
Let's see how to incorporate those search terms on your page!
Once you select your search terms, you need to put them into action by placing them correctly.
Here is an example of the strategic places on your page where it is essential to use your keywords.
Main keyword: women's shoes.
Meta title: New trends in women's shoes.
Meta description tag: Discover the latest trends in women's shoes for 2022 – access to our shoes for women catalog, with various models, designs, and colors.
H1 tag– Women's shoes trends for 2022.
H2 tag: Trivial designs in women's shoes, a trend that is here to stay.
It is a way to get the most out of your terms without filling your page content and repeating the same keywords without context. It lets the search engines understand the topic you are addressing on your page.
What mistakes should you avoid?
Content creators sometimes make mistakes in creating different segmental phrases that include the main keyword and its variations without context or specific information.
Take a look, so you understand what I mean:
Title: Zella Shoes, Zella New York, Zella footwear, Zella's women's shoes Zella collection, Buy now at Zellashoes.com
Meta description: Zella On sale, Shoes, Zella New York, Zella women, Women shoes Zella, Buy online.
The main reason is that people try to add as many keywords as possible. But the problem with using these segmented phrases is that they don't offer any context, so the algorithm considers them suspicious when analyzing these sites. The user cannot clearly understand what is inside the page and ignore the site. Therefore, their chances of positioning are low or zero.
How Many Keywords Need Each Page?
For you to determine the perfect number of words your page needs, I will find you in three easy steps:
Step 1: The page's topic
You must choose one primary keyword closely related to your niche or subject; for example, if you have an eCommerce business that offers CRM software, the topic that covers your page will be focused on this type of business tool. Doing keyword research, especially if you trust tools like SE Ranking, can make it easier to find content topic ideas and the primary keyword that best fits the topic you want to cover.
Step 2: Find subject variations
Now that you have your main keyword, you can add variations of it to your page, following the previous idea: "CRM software for eCommerce," "CRM software for business," and "CRM for freelancers." Ideally, your home page should focus on your main keyword and link users to other pages using your chosen variations.
Step 3: Prioritizing those keywords variations
In this step, you should prioritize the variations of your keywords in a coherent order, making the site visitors reading more manageable and enjoyable and allowing the algorithm to mark your content as relevant to a keyword.
Pro Tip:
Provide specific information for each keyword on your page; the idea is that your content responds to the related search intent. For example: "women's shoes," "women's shoes for running," and "women's shoes for running on sale."
Let's continue!
How Many Keywords Should You Target?
Ideally, a particular page should have only one keyword around which you create your content. You can include clear, immediate, and logical variations of it. It would be best if you tried to incorporate them into your content naturally and respond to a people search.
To make an impact, try to approach each content page from a specific format (blog posts, product descriptions) and angle (pro tips, how-to, etc.), considering the purpose and benefits of each of them. It helps you to build your authority and gain the users' trust since it shows them your experience and knowledge on the subject.
Pro Tip:
Try to include the secondary keywords variations of your keyword in your home page, navigation menu, and categories, linking to other pages. It allows you to get a more robust web structure, increasing your chances of ranking, generating more traffic, and attracting potential customers.
SEO Keywords Per Page: Does Keyword Amount Affect Your Ranking?
SEO experts Tim Soulo from Ahrefs and Neil Patel explained that there's a correlation between the content length and the number of keywords you should use to get to the top 10 results. Usually, longer text can rank for more keywords.
Let's see the reasons why the number of keywords you include in the text of your pages is essential:
The right amount and proportion help the algorithmic formulas accurately understand your page's topic's content.
If you select too many words, the content of your page will not respond accurately to one user's search intent.
Too many keywords prevent you from being as specific about a topic as possible; you can build your online authority.
The excessive use of keywords is called keyword stuffing and is penalized by search engines as a fraudulent practice to achieve positioning.
Target Keywords Per Page – Is there an Optimal Quantity?
You first need to know that no magic keyword quantity or formula works for all web pages. However, as I mentioned above, you should at least focus on one keyword for SEO and two variations of that main keyword (secondary keyword) to increase user visits to that specific page, like a landing page or blog post you want to optimize. Of course, you have a higher chance of ranking if you have more keywords but be careful not to abuse keywords!
It is essential to consider the total length of the content on your page to determine how many keywords you should target. The proportionality "length-number of keywords" helps them fit naturally on your web.
Text Length and SEO Keywords Proportionality
For example, have you created an article or blog post of about 500 words? As a short text with only one main keyword and two other keywords, search engines' optimization would be enough. Trying to cover more would result in a forced attempt, be unfriendly to the metrics, and don't rank on the search engine results.
If, for example, your page has about 2000 words, in this case, you can at least focus on six keywords because you have more possibilities of keyword dilution without overusing this resource.
Remember that you should also aim at the quality of the terms you want to position. For "quality," I mean that the search term has a good search volume, targets a user's search intent, and has low difficulty. Even if the latter is not an algorithm metric but a score created by software developers and keyword tools, you must consider it in the selection phase.
So don't forget to do previous research with keyword research tools for your page, and from there, determine how many keywords you should focus on per page, choose your meta keywords tag and the perfect outline for your post.
Keyword Density – Easy Way to Calculate It
I mean, "keyword density" is the number of times one keyword appears on a web page, and it is vital to know how many keywords per page you need.
Its formula follows Keyword density = (Number of times the keyword appears / Total number of words) x 100. If your content is more extensive, the thickness of your keywords will be lower since users will find them in their reading naturally, without being distracted or bored.
According to HubSpot, the ideal density would be 1 to 2% per 100 words. It allows you to keep coherence and proportionality between the text published and your online marketing strategy. For example, you can know how many meta keywords your page need.
Is Density an Important Metric for Search Engine Ranking?
Although I am telling you about density equations, and it is clear that web content writing has its peculiarities, it is not necessary to use a square and calculators to write content for search engine optimization. If you choose the main keyword, the page's content is correctly structured, has an excellent meta title, invites reading, and responds to visitors' expectations; you have already won a lot of ground.
So that you don't have to worry about density, use your keywords in the right places on your page and as many times as you consider necessary to win the favor of the Google search engine and rank to a better position.
However, if you want to calculate density, and like me, math is not your cup of tea, lucky there are excellent tools that can help you with it.
You can use tools like the Yoast SEO plugin for WordPress that offer the score automatically.
Also, you can try it with Super SEO, as this advanced tool for content creation calculate in mere seconds.
SEO Bad Practices – Keyword Cannibalization and Keyword Stuffing
We talk about keyword cannibalization when a website has different URLs that seek to rank for the same keyword. As a result, several pages indexed on the same website focused on the same keyword.
If you have several URLs trying to rank for the same keyword, you are not telling Google clearly how you want those pages to rank. And it will think: which one should I position? This one? Maybe this one? In the end, what happens is that none of them will rank. You're competing against yourself, wasting money and time creating content for the same keyword. You don't want that!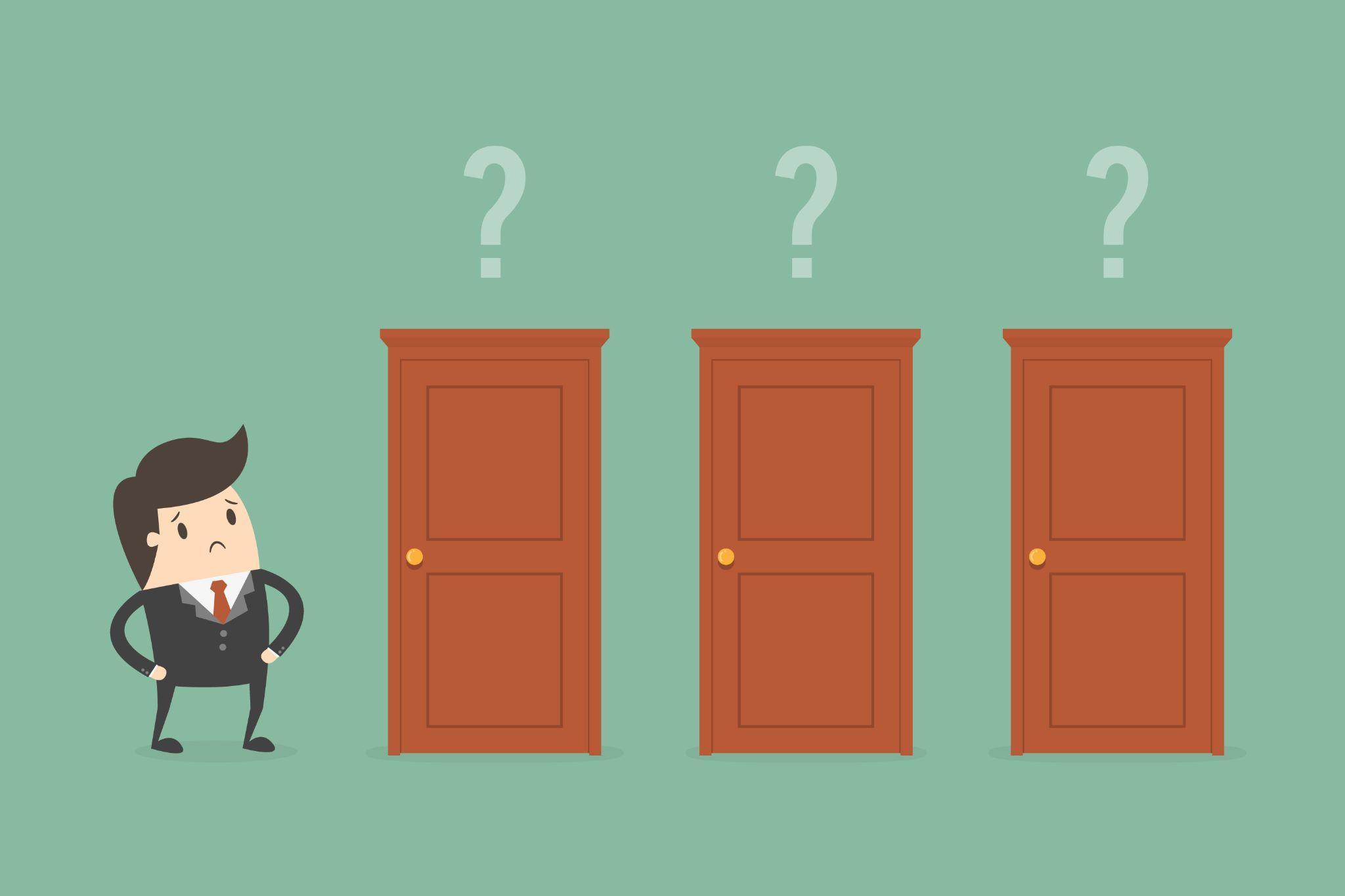 How to avoid keyword cannibalization?
So, what you have to do is to indicate to Google: this URL, this keyword. This other URL, this keyword. And so on with all the pages of your website.
An example of what to do:
It is true that sometimes, without looking for it, keyword cannibalization is generated because Google's ways of evaluation are mysterious. But the idea is to make your own keyword record in a basic spreadsheet with columns like focus keywords per page, so you make sure each word has its SEO focus word, and you do not battle yourself for the same position.
Keyword Stuffing -What Is It and When Is It Too Much?
Don't abuse it! According to Google's quality guidelines, keyword stuffing is "the practice of stuffing a web page with keywords or numbers to manipulate a site's ranking in Google's search results."
For practical purposes, it would consist, for example, of putting the word "water pressure nozzles" many times on one single page:
"Discover the best water pressure nozzles for irrigation. Our water pressure nozzles are of high quality. With our water pressure nozzles, you will not need any other cleaning accessory."
See what is wrong with this paragraph? They are using one keyword again and again. This practice was common in the past because Google's algorithm didn't detect them, and the web page's HTML code could still get into the first page of results. What happened? Google updated its logarithmic formulas and evaluation of critical metrics for content evaluation.
Unfortunately, many entrepreneurs starting online or launching an SEO campaign without professional advice make this mistake.
Ideally, the number of keywords you should target needs to be incorporated into the content of your page naturally so that your visitors don't even notice they are there. Moz found that visitors stay on a page for as little as one minute. So this is the time you have to capture the audience's interest. If their reading has been enjoyable and entertaining, it invites them to learn more about what you offer.
So let's write killer content and no mere filler!
How To Power Up Your SEO Keywords Per Page? – Get The Most Out of Them
In addition to the search, selection, and the correct number of keywords, you should be concerned about keyword placement and how to use them throughout the text to create killer content. Some tips:
Put the keywords at the beginning of each page since it is what Google will give more relevance.
Ensure that your related keywords do not compete in the SERPs. Optimize your pages with combinations of terms based on higher and lower search volume, difficulty, and trend expectations to create your short and long-tail keywords. Remember, fewer keywords won't mean poor content.
Create original and valuable content for your target audience. Sowing keywords on every single page, of course.
Write unique titles on each page, strategically thought out, and optimize them using the keywords as much as possible. It is the main text that should describe the content of the page.
Include "Meta descriptions" on all your pages. The page's HTML code and attributes explain the content of the page. They do not directly help SEO, but they do help through CTR as search engines usually use them on search results pages to show preview snippets of a given page and are an indispensable advertising tool to get the "click."
Use keywords in headers (H1, H2, H3…). Search engines recognize the header tags (Headers) as more important than the rest. So, it starts with your h1 and goes down in importance to the h2, h3, etc.
The title tags help rank higher than the rest of the text on the page. For example, the h1 title tag should contain specific keywords that relate closely to the page title and are relevant to your content. The h2 tag is a subtitle and should include keywords related to the h1 tag. Then you can focus on the h3 subheading for your h2.
Don't forget about persuasiveness either in titles or in your meta tag. You have to lead the user to click with attractive texts.
Keep Tracking Your SEO Keywords To Know If Your Optimization Efforts Are Working Or Not
When you put into action a strategy of optimizing your pages for specific keywords, it is vital that you continuously track the rank variations, traffic, and search volume of your terms. Even track your competitor's position so you can refine your optimization practices. Tools like SE Ranking and Acuranker can help you with this task.
In addition, these specialized and highly accurate tools analyze your pages and detect if there are any of them incurring keyword cannibalization so you can correct it.
That's All for Today!
As you have seen throughout the article, the number of words per page should be proportional to the length of the text. There is no one magic formula to know how many keywords you should use per page for the success of SEO process positioning. However, you should consider selecting a primary keyword for each page and avoiding cannibalization.
In addition, you must write with the user's satisfaction in mind. Therefore, avoid thin content and filler words and focus on quality content. Something handy is to keep updated with your web positioning in Google Analytics so you know what is working and what to avoid.
Finally, you must consider the type of text you are writing; a product description is not the same as a blog post.
So that's it! I hope the guide has cleared up all your doubts and has given you a broader view of how many SEO focus keywords per page you need. Learn more about what to do after keyword research and how to turn those terms into actions
Now it's your time: have you incurred keyword stuffing or cannibalization? How many SEO keywords per page do you have?
Tell me all about it!
Frequently Asked Questions
Can A Page Rank for Multiple Keywords in Search Engines?
Yes, you can do it, but your SEO actions should cover several fronts to boost your page rankings in Google results. When the content of your page has the right amount and density of keywords, the meta keywords are working, and the URLs are classified and have an excellent backlink performance, your pages can rank for many keywords. 

Remember that it is essential that you do keyword research and choose the best words for you.
What Happens If You Use Too Many Keywords?
You risk that Google's algorithm penalizes your page for keyword stuffing, and your chances of ranking are almost nil. 
Otherwise, the content of your page will be tedious and challenging to understand for the readers, who are the ones you want to conquer. Therefore, the idea is to achieve a fun, informative text that naturally awakens the interest of your audience.
What Is the Keyword Density Formula?
You only need to take the number of times a keyword appears on your page and divide it by the text's total number of words. If your primary keyword appears five times and your blog post has 500 words (D= 5/500= 0.1), Done! 
SEO marketers have created this keyword density per page formula that even a beginner can calculate for practical purposes. However, when thinking about analyzing keyword density, do not focus all your efforts on achieving a "perfect percentage" for how many keywords per website page. It is only a ratio indicator. 
Instead, I recommend that the terms and meta keywords you want to integrate into your page are found in the text and read naturally. This is the secret to achieving a perfect density and not confusing our readers with forced phrases.
How Do I Find My Popular Keywords?
Rank tracking allows you to keep up with search queries for a specific keyword so you can make the necessary changes to step up your game.  
Fortunately, different intelligent tools know keyword phrase trends according to your niche. Therefore, I suggest you use the best keyword rank tracking tools on the market, as they give all the info you need about high search volume, keyword rankings variations, and daily difficulty. The best? They do track not only Google search results but also other search engines.
Great options can give you a clear picture of where you rank and what works for your competitors, such as Semrush, SE Ranking, Ahrefs, and many more. Also, don't forget to look for words trending in your locality since, Think Google concludes that 76% of users visit a website visit the site in less than a day. So, SEO local strategies are a great starting point in search rankings.