SEO is a big part of any self-respecting online business, as it is the most significant source of free organic traffic.
A good selection of small business SEO tools will help you create an optimized website and improve the user experience, both of which are important to consider if you want your website or business to rank high on the first page of Google.
In addition, using the best SEO tools for small businesses will provide you with important information about the competition, save you time figuring out what your niche search volume is, and push you to overcome challenges and explore new business opportunities.
Your competitors are probably already using these and similar paid or free tools, so if you don't want to be left behind, you should start making the most of them. The small business SEO tools below are the top-rated SEO and digital marketing experts for this season.
What To Look For In Small Business SEO Software?
Selecting SEO software is not easy; it can be pretty costly. First, you need to make sure that the best SEO tools for small businesses meet your business needs and provide you with complex and detailed statistics on the performance of your websites and those of your competitors. Good SEO tools for small businesses should track various metrics to cover all of Google's complex algorithms. There are specific characteristics that you should pay more attention to than others. You need to include particular metrics in an SEO report generated by the application.
Rank traffic
It is an essential feature that SEO tools provide. As an owner, you need to understand how your website ranks in Google search engines, what aspects to work on, and how your site compares to the competition. In this area, Google Analytics and Google Keyword Planner are some of the best small business SEO software.
On-page audit
A good SEO tool will also allow you to perform a full-scale site audit. So not only do you get the raw numbers and keyword rankings for your site, the information you get is much more complex. It, of course, is great, as it allows you to learn from your mistakes more effectively and introduce new solutions to combat any issues your site may have. In addition, you will get all the necessary details on what you need to work on.
Keyword Research
It's no secret that the keywords you choose can make or break your website. Fortunately, most SEO tools, even in their basic packages, will help you with proper research before deciding which keywords to use. A high-quality keyword can do wonders for driving traffic organically through search engines, and good SEO tools will analyze what worked in other cases, check for Google trends, and help you choose the best small business SEO software for your website. For example, a good SEO tool for this is the Google Keyword Planner.
Decent SEO tools should always offer you, at a minimum, three separate tools that you can use to analyze how well your opponent's website is performing. These are backlink analysis, social media analysis, and authority metrics. As you can see, each SEO software has quite different roles, but they complement each other very well.
What Are The Best SEO Software For Small Business?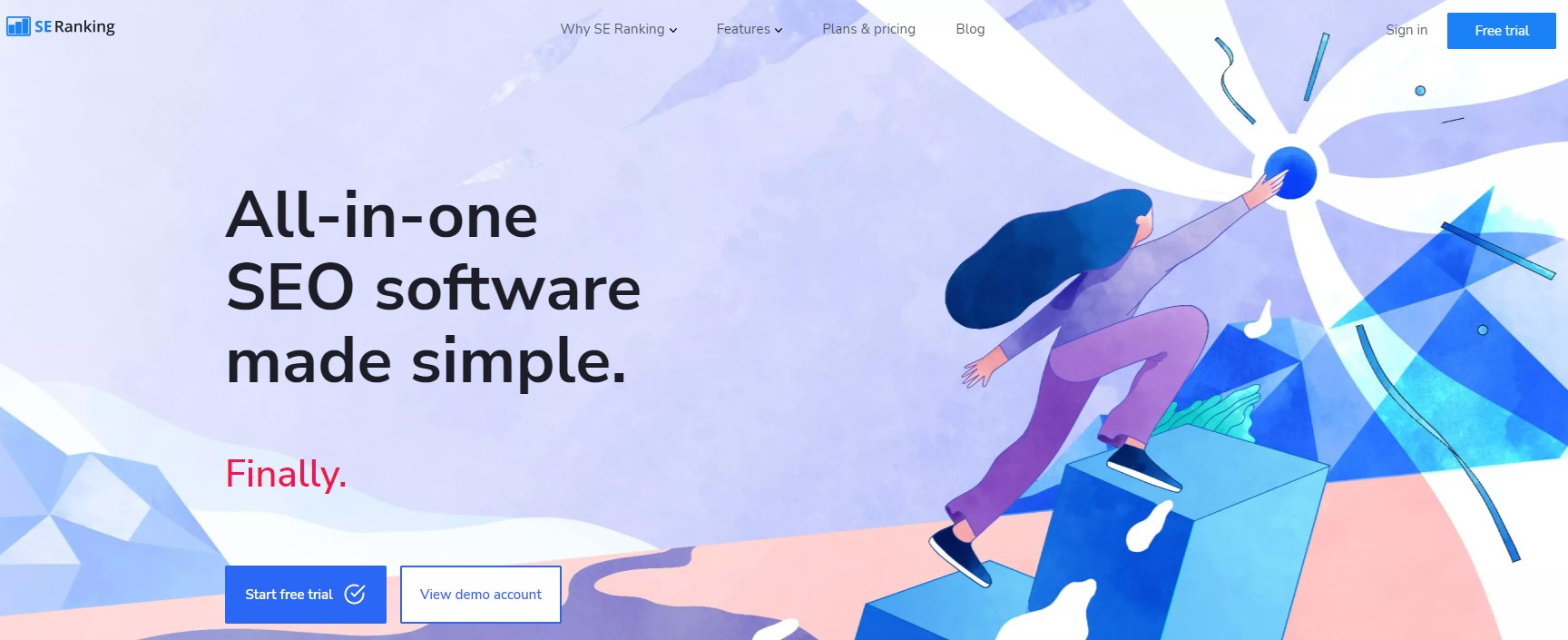 SE Ranking is an SEO tool known as All in One. With it, you can perform many actions to improve the SEO of your website or a client and be at the top of the major search engines.
It has many features that make you not require another SEO tool, so these types of SEO tools are called suites all in one.
You will be able to perform SEO site audits, keyword tracking, competitor and niche analysis, keyword research, external link monitoring, and much more.
Advantages
One of the best for the price.
All essential functions, including keyword research, position tracking, and link building.
SEO audit with a spectacular report that is both comprehensive and visual.
The tab of competitor analysis is possibly one of the best SEO tools.
Ideal marketing plan for new niches or to keep track of your niches.
Attractive and exciting interface.
Disadvantages
Social Media tab offers a few exciting features.
Database and keywords do not compare to other tools.
Price: Plans from 20 USD per month and 14 days free trial.
Have you already tried SE Ranking?
---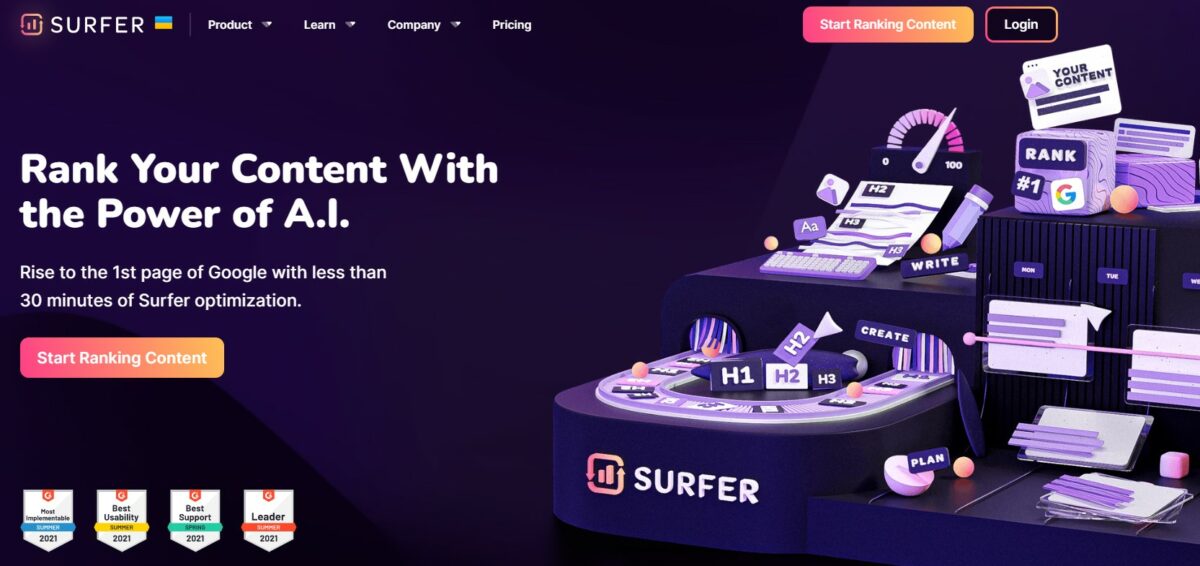 Surfer SEO is possibly one of the best SEO tools in the last five years.
Since 2021 Surfer SEO has taken a substantial leap and is possibly the fastest growing tool. This tool is disruptive, original, and honestly, delivering outstanding Google search engine results pages.
Its focus is on improving your website's SEO On-Site and gaining more visibility for the keywords you are trying to rank for.
Advantages
Surfer has an easy-to-use interface that allows you to focus on the job.
Assistance with content structure.
On-the-fly SEO audit.
Semantic analysis.
Ranking factors used.
Disadvantages
The number of queries available depends on the plan you choose. However, the highest number of questions in general in their projects is 50 per day through the business plan.
Some suggestions may compromise readability
The keyword tool is not the best and is one of the least developed parts of Surfer SEO.
Price: Plans starting at 59 USD per month and a 30-day money-back guarantee.
What are you waiting for to use Surfer SEO?
---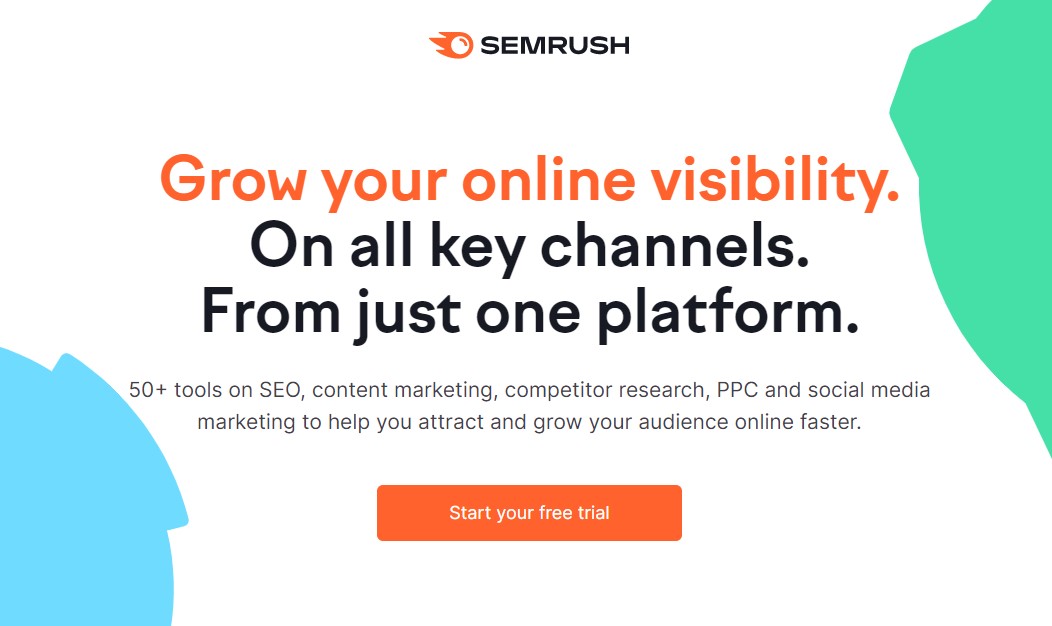 Semrush is a comprehensive set of digital marketing tools popular among SEO professionals. It includes virtually all the elements you need to manage a successful organic online marketing campaign. It serves to analyze keywords, audit websites, and study competitors: you can find their best backlinks, know what their best keywords are, what content works best for them, etc. Semrush has databases for the USA, UK, Spain, Germany, France, Spain, Germany, France, Spain, and other geographic regions.
Advantages
It allows you to know the keywords for which you are positioned in organic searches and will enable you to understand what keywords your competitors are placing.
It is an excellent tool to know the SEO strategy of your competitors, what keywords they use, which are their most effective ads, and the approximate cost to advertise.
It helps you to discover new keywords related to your topic.
It allows you to know the estimated organic (and paid) traffic of a website, monitor the evolution of a competitor, or have more data for a consulting session.
Disadvantages
It is one of the most expensive tools on the market.
It isn't easy to learn how to use it correctly.
The number of word analyses is limited and requires additional payment for volume.
Price: Plans from 100 USD per month and a 7-day money-back guarantee.
Still not using Semrush?
---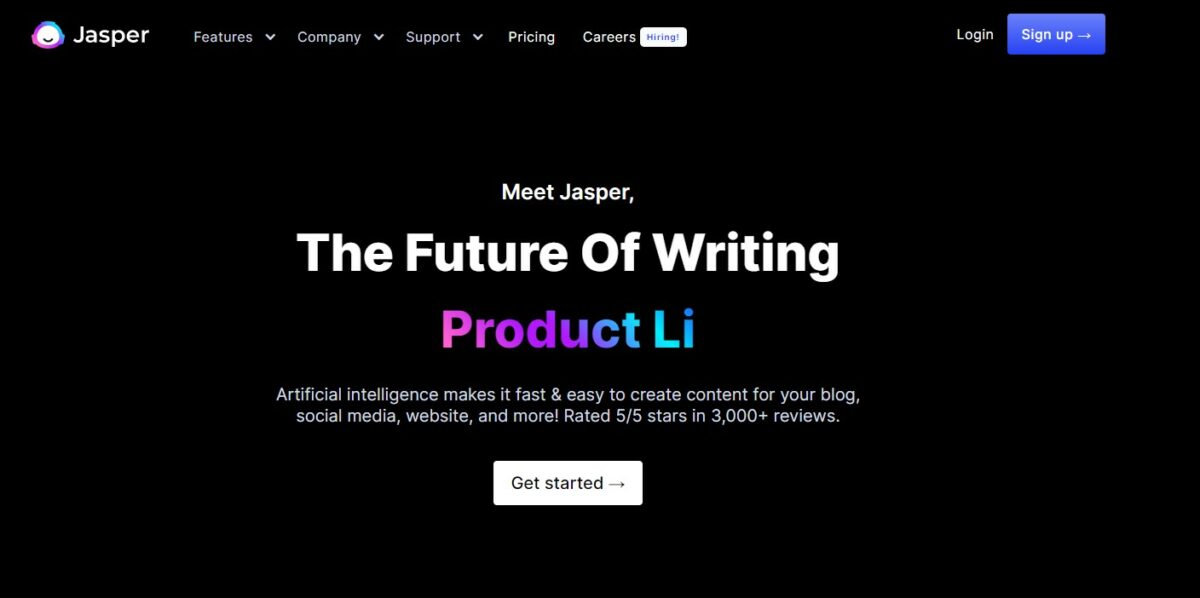 Jasper's main idea is to create content for SEO purposes and not waste time in the creation process.
It uses natural language processing, machine learning, and deep neural networks, which can generate human-readable text from data inputs such as keywords, topic descriptions, or phrases from other articles.
Advantages
Available in Spanish and more than 25 different languages.
Generates 100% original content.
Saves you days of writing in just minutes.
Uses copywriting exciting strategies.
It offers a trial version, and you will not be charged during this period.
Disadvantages
Sometimes, Jasper.ai creates and writes content that seems irrelevant.
The automatic learning curve is slight.
Price: Plans from 29 USD per month and a 7-day money-back guarantee.
Use Jasper now!
---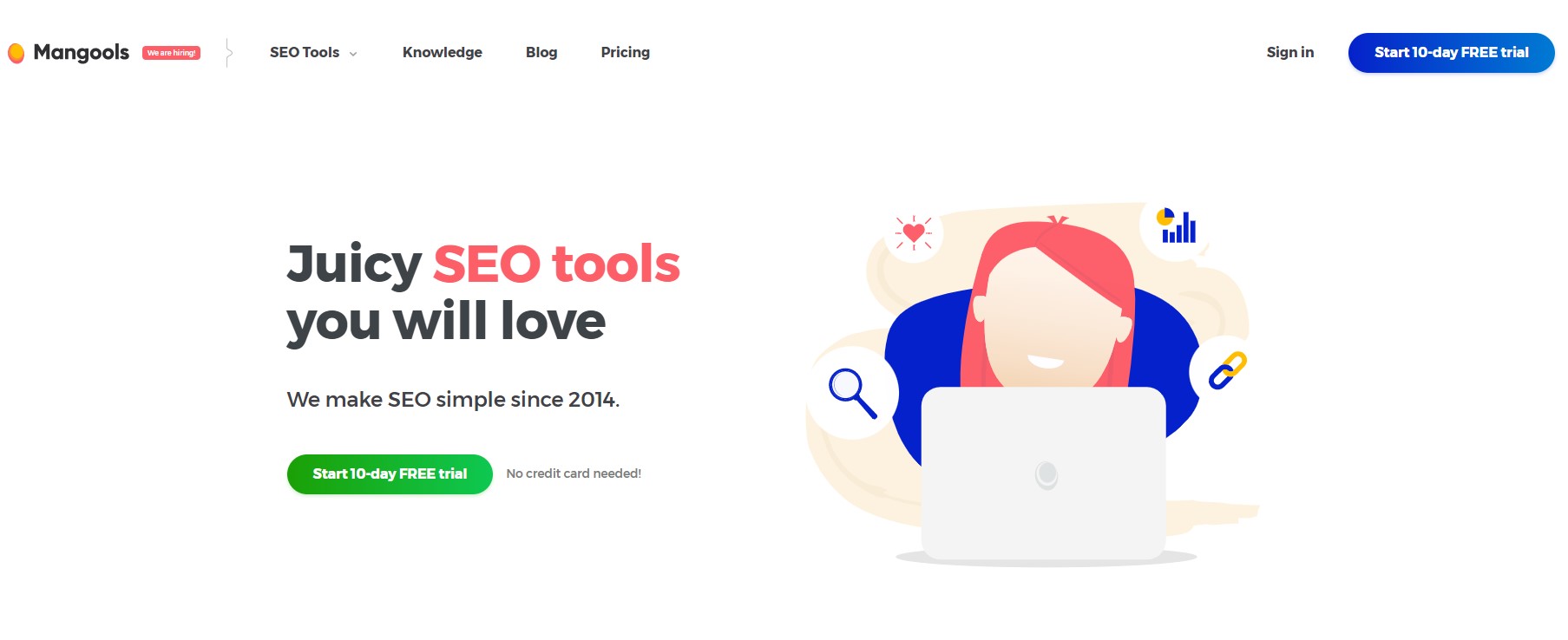 Mangools is an easy-to-use SEO tool with an excellent design. It is ideal for bloggers, affiliate marketers, marketing agencies, and SEO professionals. Its main features include keyword research, rank tracking, backlink analysis, and competition analysis.
Advantages
It is simple to use, as its control panel is very clean.
It is an all-in-one tool with which it is possible to perform most SEO tasks.
Its price is more affordable compared to other SEO tools.
It offers a ranking tracker to help you automatically track all the keywords on your website.
Disadvantages
Mangools offers an agency plan. However, it does not offer a dashboard for its clients as other SEO applications do.
The platform is young in the market and does not have its link database, as it uses Majestic's database.
Price: Plans from 49 USD per month and a 10-day free trial.
Don't miss the opportunity to enjoy Mangools!
---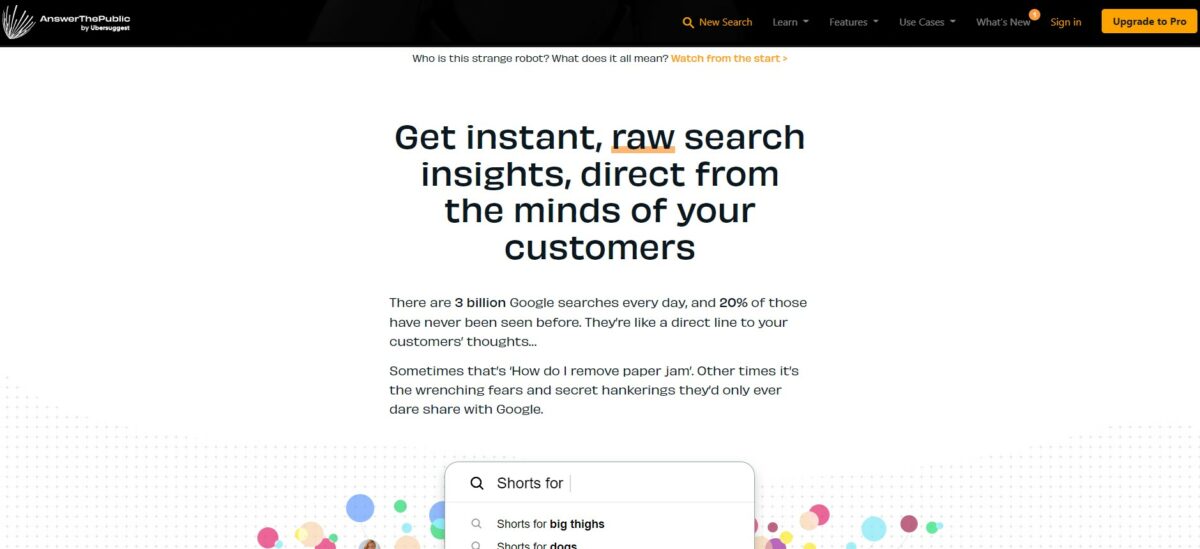 Answer the Public is a tool that offers many content ideas for a particular query. This tool is freemium.
This tool is excellent to use to get suggestions for writing a post in a blog and especially to answer questions or questions that users have related to our product or service.
Advantages
User searches that respond to the 5Ws: what, where, how, when, and why.
You can perform long-tail searches with the use of prepositions.
Allows for comparative searches.
Provides results of long-tail queries in alphabetical order.
Disadvantages
Its free version has a limit of 3 queries per day per IP.
It does not provide the Google search volume of all queries displayed.
Price: Plans start at 99 USD per month and do not offer money-back guarantees.
Start using AnswerThePublic now!
---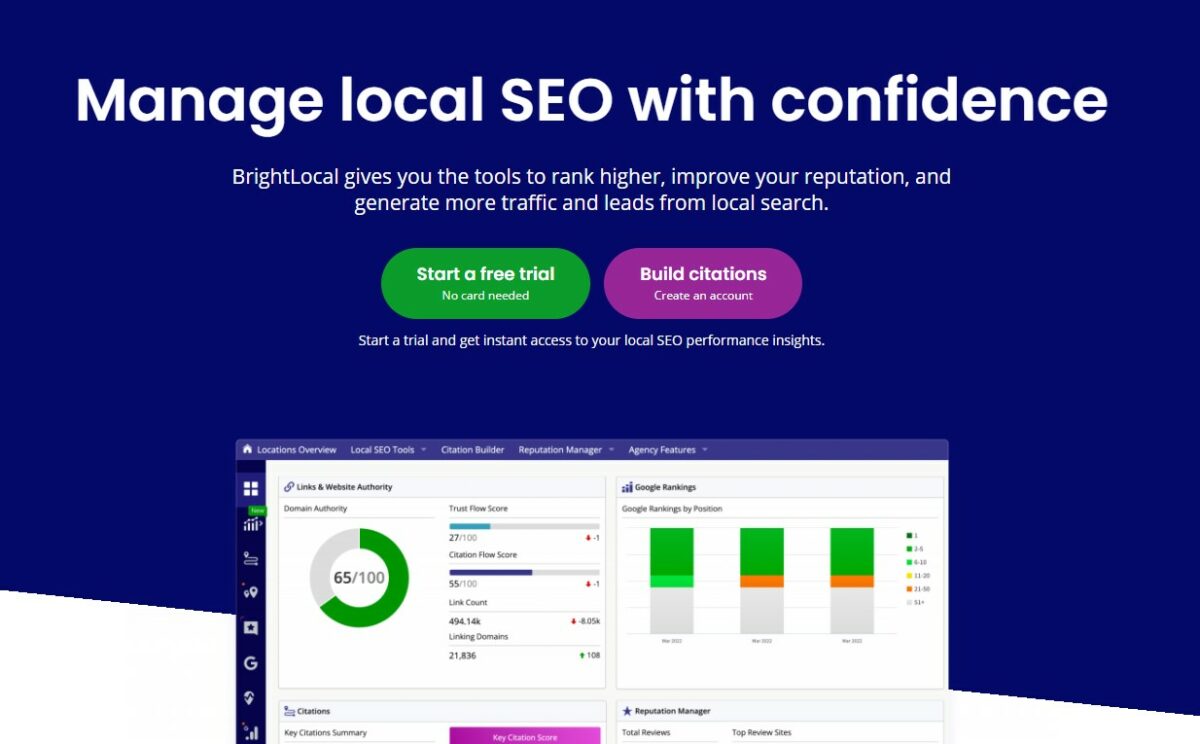 BrightLocal's mission is to simplify local marketing. Trusted by SMBs and enterprises with multiple locations and agencies, BrightLocal's all-in-one platform includes Reputation Manager, Local Search Audit, and Citation Tracker solutions.
This SEO software also provides white-label reporting and lead generation tools for agencies. In addition to BrightLocal's all-in-one platform, users can manage their company's ads through Citation Builder.
Advantages
Thanks to its rank checker, you will be able to track your organic and local keyword rankings in a very intuitive way.
It offers the Local Search Grid, a feature that allows you to see your positioning on the local map according to the area.
It gives you the ability to track your citations, correct errors, and find new citation opportunities.
You can also audit your Google My Business listing and your website.
Disadvantages
It is somewhat complex to use.
Sometimes, you have to make manual adjustments to appointments.
Price: Plans from 29 USD per month and a 14-day free trial.
Have you tried it yet?
---
Free SEO Tools For Small Business


Google Search Console is one of the best free SEO tools for small businesses offered by Google that allows us to monitor our website to optimize it better and correct internal errors of our site. This free SEO tool was previously called Google Webmaster Tools.
In addition, Google Search Console allows you in its "Queries" section, we can see the keywords by which users have accessed our website from Google, and we can also know which URLs are associated with those keywords.
In any SEO campaign, people should use Google Search Console.
---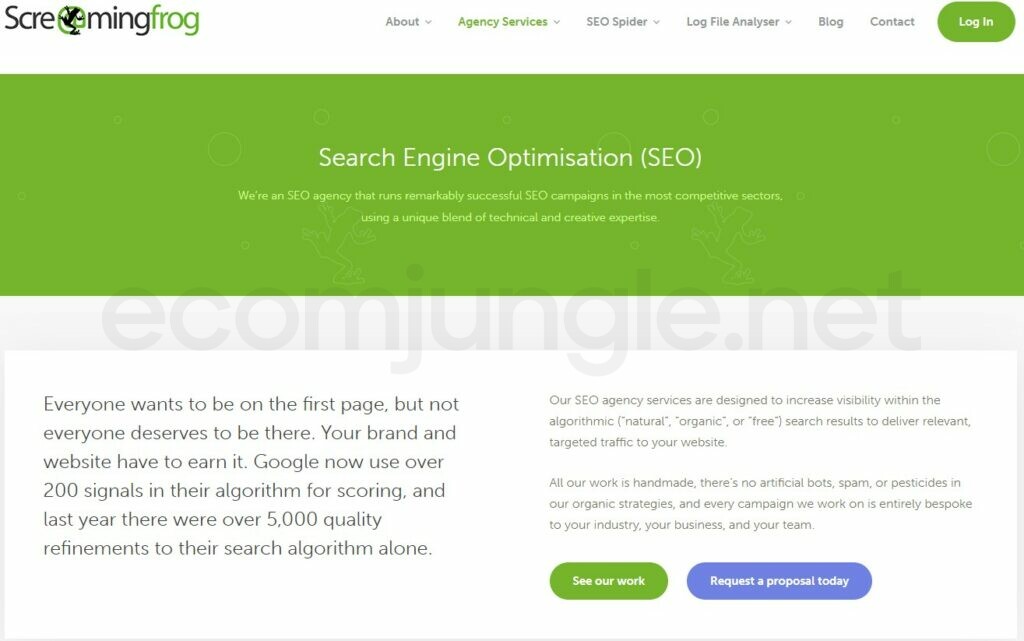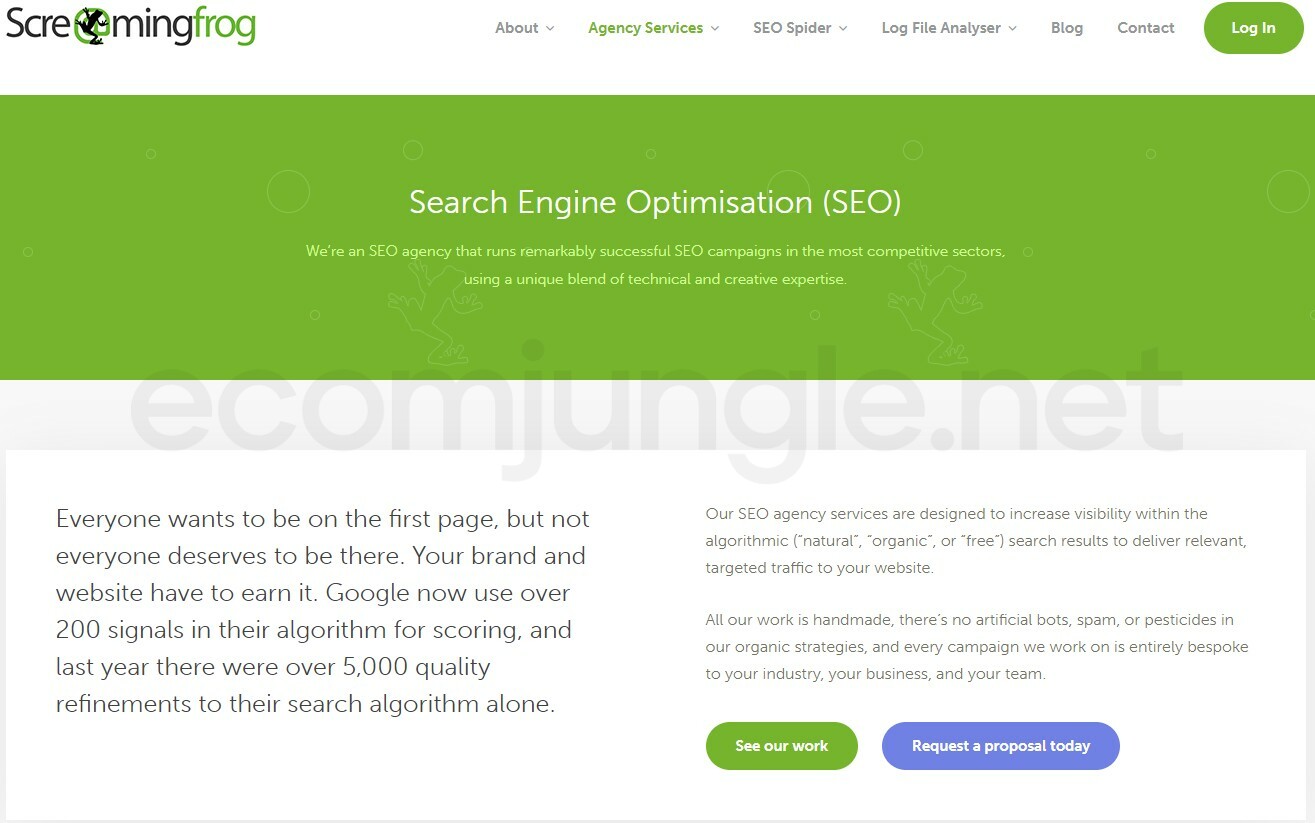 Screaming Frog SEO Spider is a "crawling" tool used to analyze the structure of a website. For this reason, this free SEO tool will be the top search engine optimization tool, for web admins, and web developers in 2023. 
In addition, Screaming Frog is an excellent program for auditing your website from a technical point of view. With it, you can quickly gather much of the necessary information you need to help optimize your website.
---

Google PageSpeed Insights is one of the best Google search engine optimization tools that, thanks to its algorithm, evaluate the loading time of a valid URL.
This SEO software is straightforward to use. Just enter the link of the website you want to analyze, and once inserted, the results and details about the speed of the page (page speed insights) will be displayed in a very orderly manner. In addition, you can see the results of the mobile version and the desktop version with just one click.
---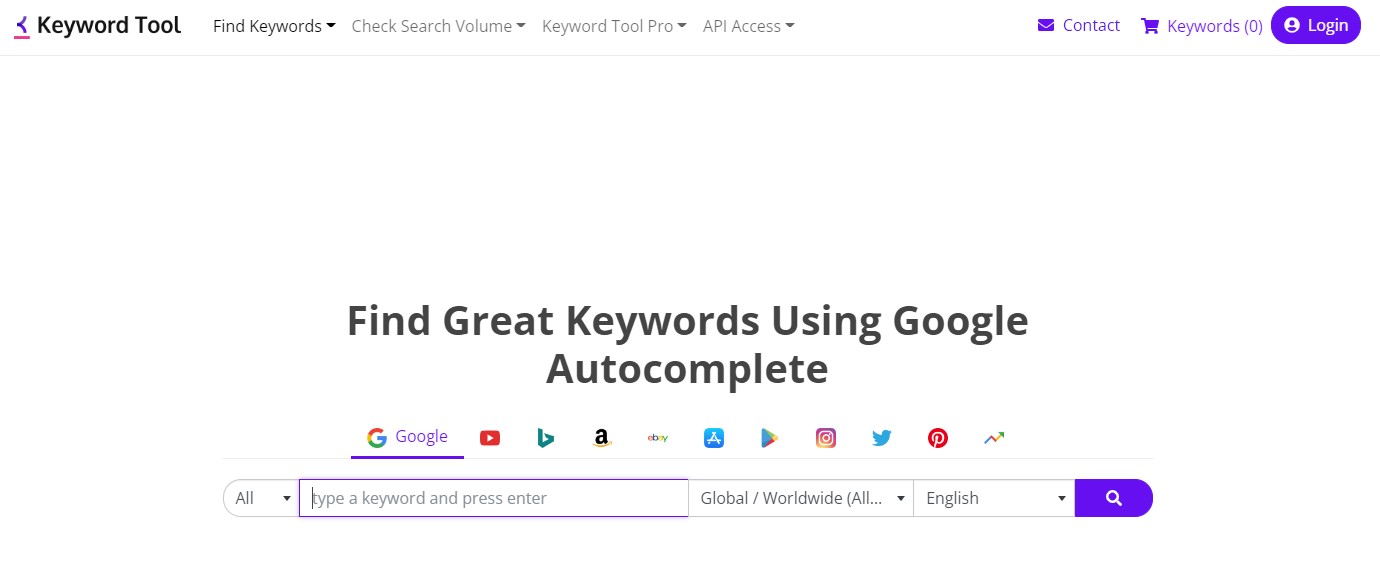 Keyword Tool is another freemium keyword research tool, but it offers the possibility to search new keyword ideas to enhance your search engine optimization on Google, YouTube, and Amazon. In this aspect, this SEO software differs from other tools in the sector.
---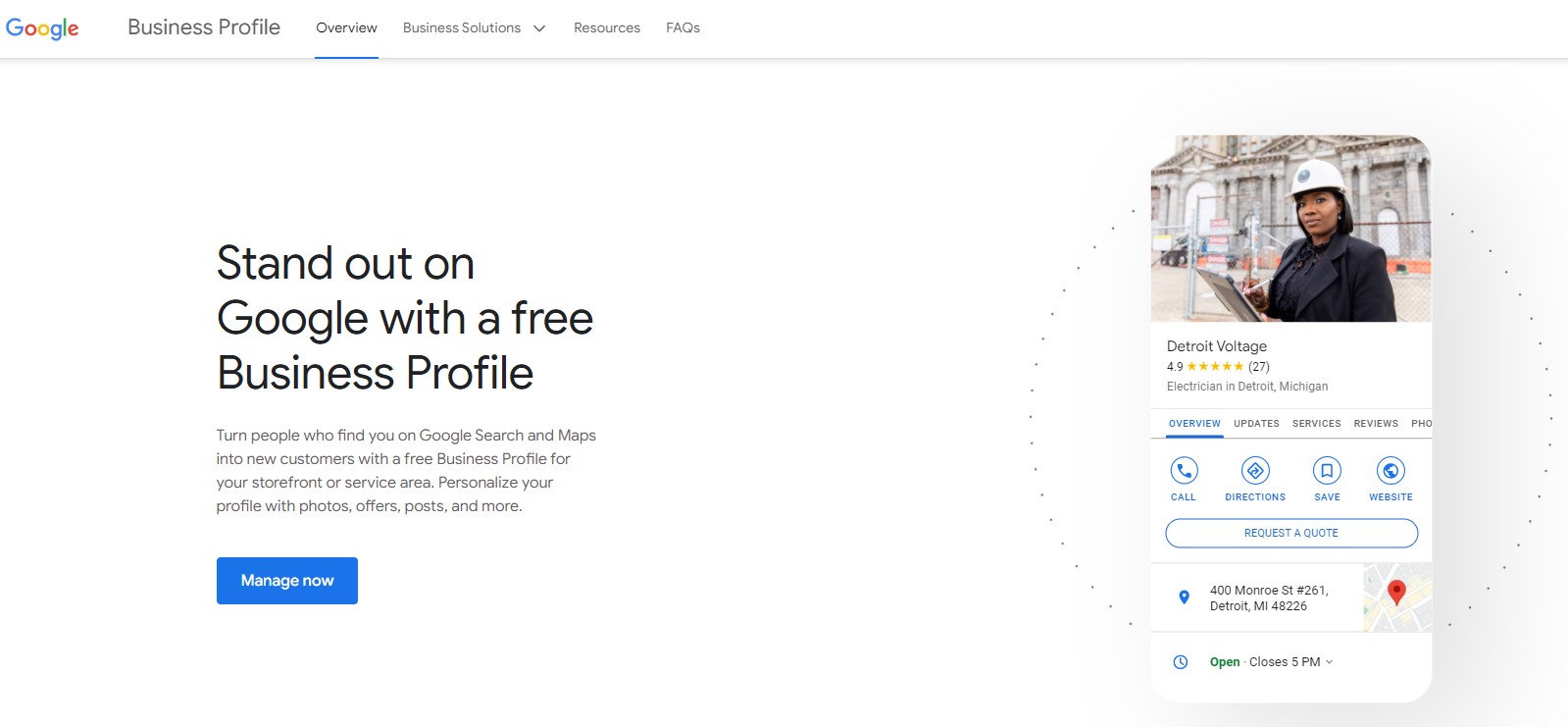 Google My Business is an SEO software that allows you to create and edit your business profile on the world's largest search engine. Business profiles appear on Google Maps and Google search results and are an excellent opportunity to attract new customers.
---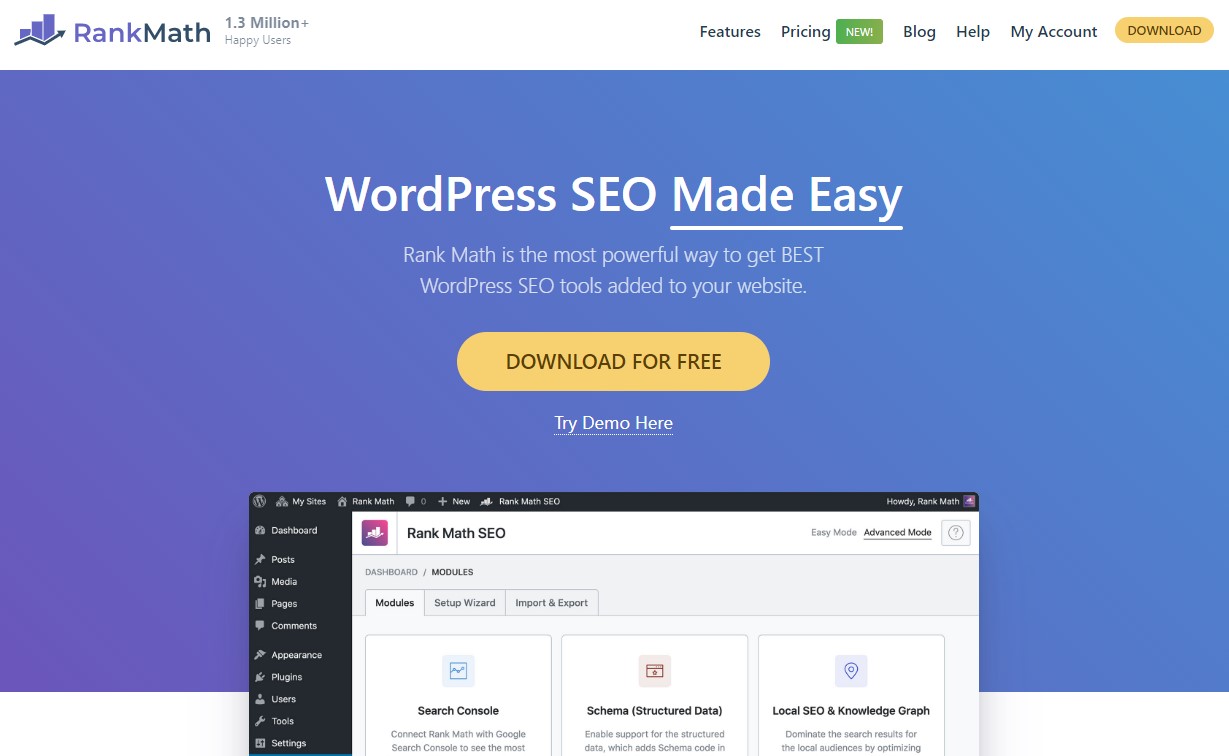 Rank Math is an SEO software that helps you control essential aspects of your website's on-page SEO, such as keyword ideas and density, customization of meta headings and meta descriptions, metadata tagging, indexing, etc. This WordPress SEO plugin is widely used as well as Yoast SEO.
---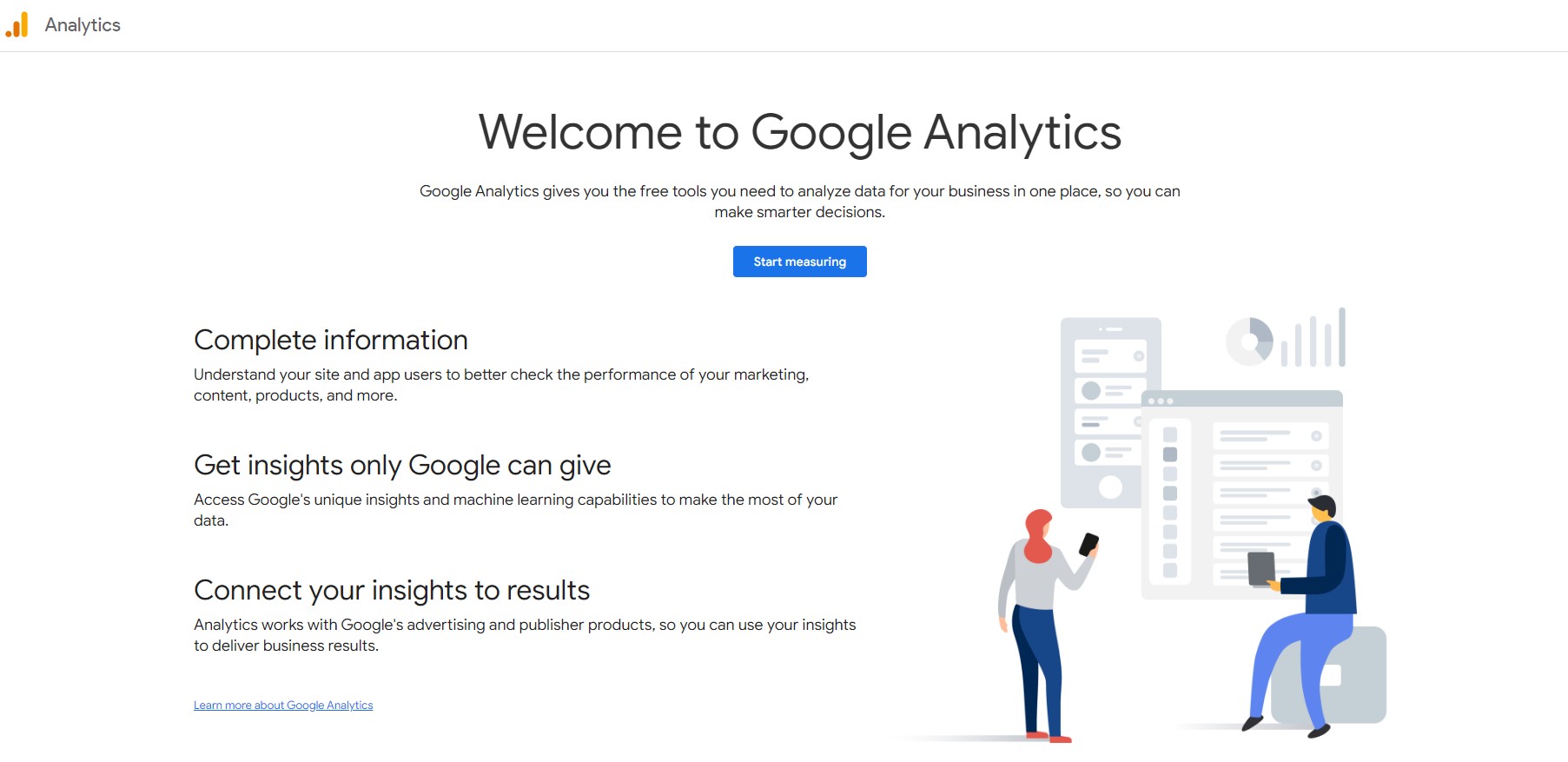 Google Analytics is a free web analytics tool and the most widely used website analysis and rank tracking tool globally. Moreover, Google Analytics integrates with other Google services, such as Google Ads and Google Search Console. Google Analytics monitors the profile of those who access your website and most visited pages, conversions, devices, cities, and other data. Many people use Google Analytics as a local SEO tool, even in Google ads campaigns.
---
Conclusion
Before going straight to the most popular SEO tool at the moment, think carefully about what your SEO needs are to select the best SEO tools for small businesses. For example, if you're looking to improve your content, you have to look for a keyword research tool. Or, if your goal is to perform comprehensive SEO audits, check out tools that can evaluate your website and help you improve its technical health. Of course, improving just one aspect of SEO doesn't mean you don't need to strengthen others. But it also means that your business can benefit more from two or even three different SEO tools if just one isn't enough.
Improve your website's SEO with the best SEO tool!