If you are planning to build your new eCommerce website from scratch and have hundreds of questions about setting up your online dream store is very common as the design process requires you to research how to offer your products and services. Even more, find the best strategies to attract customers and close sales.
To help you dispel those doubts and give you that shot of confidence to launch your eCommerce website project successfully, today, I answer the 36 questions to ask when building a website.
Let's get started!
Defining Business Goals Before Starting Your New Website
1. What need are you going to satisfy?
The first step of any business project is defining the consumer problem you want to satisfy.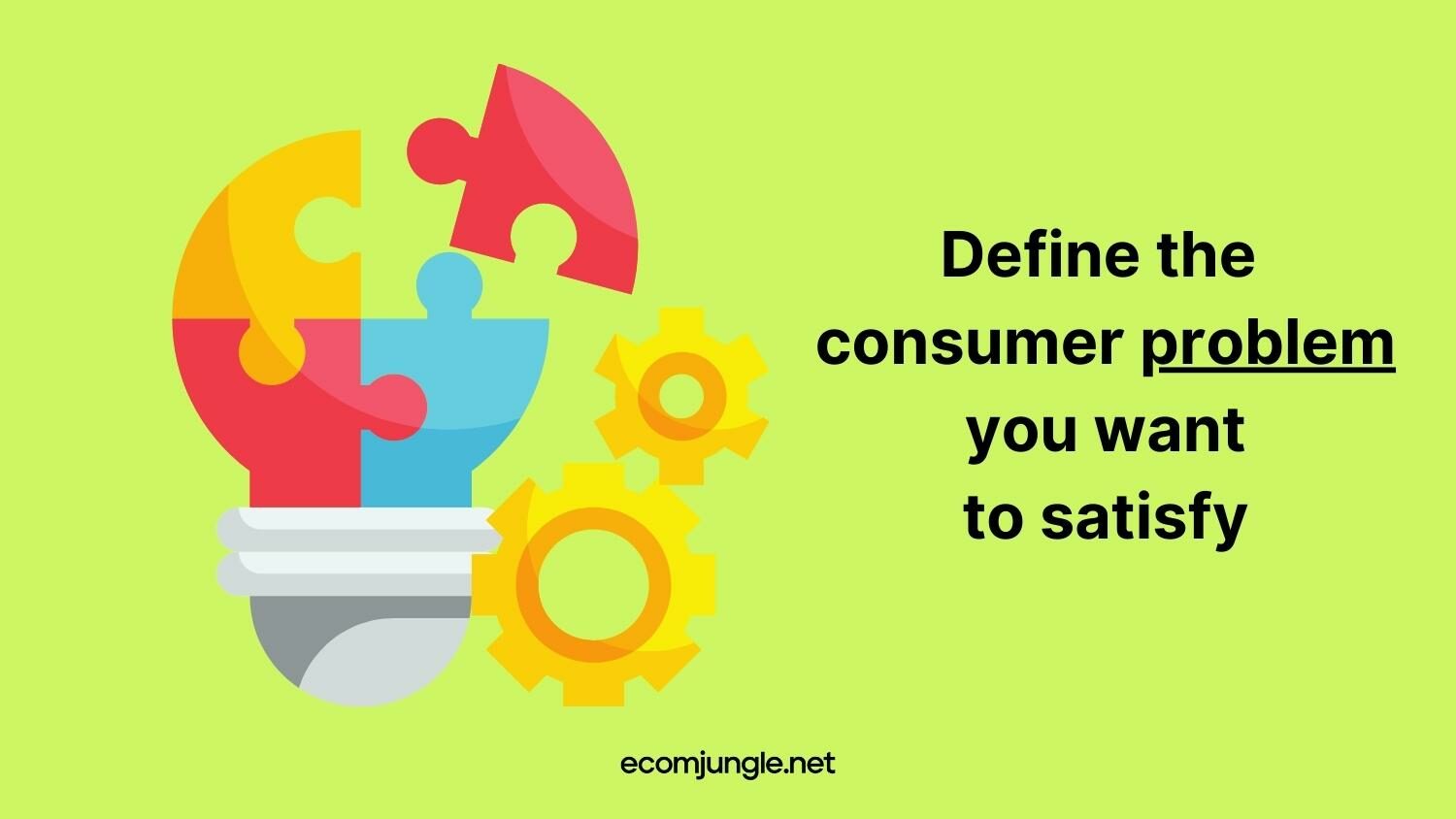 Then, you must think about a different and better solution than what your main competitors offer.
Don't get too complicated. Try to think of an easy solution!
2. What are your KPIs?
Before executing any new website project, you need to establish the key performance indicators, i.e., those parameters based on which you estimate that your eCommerce project has succeeded.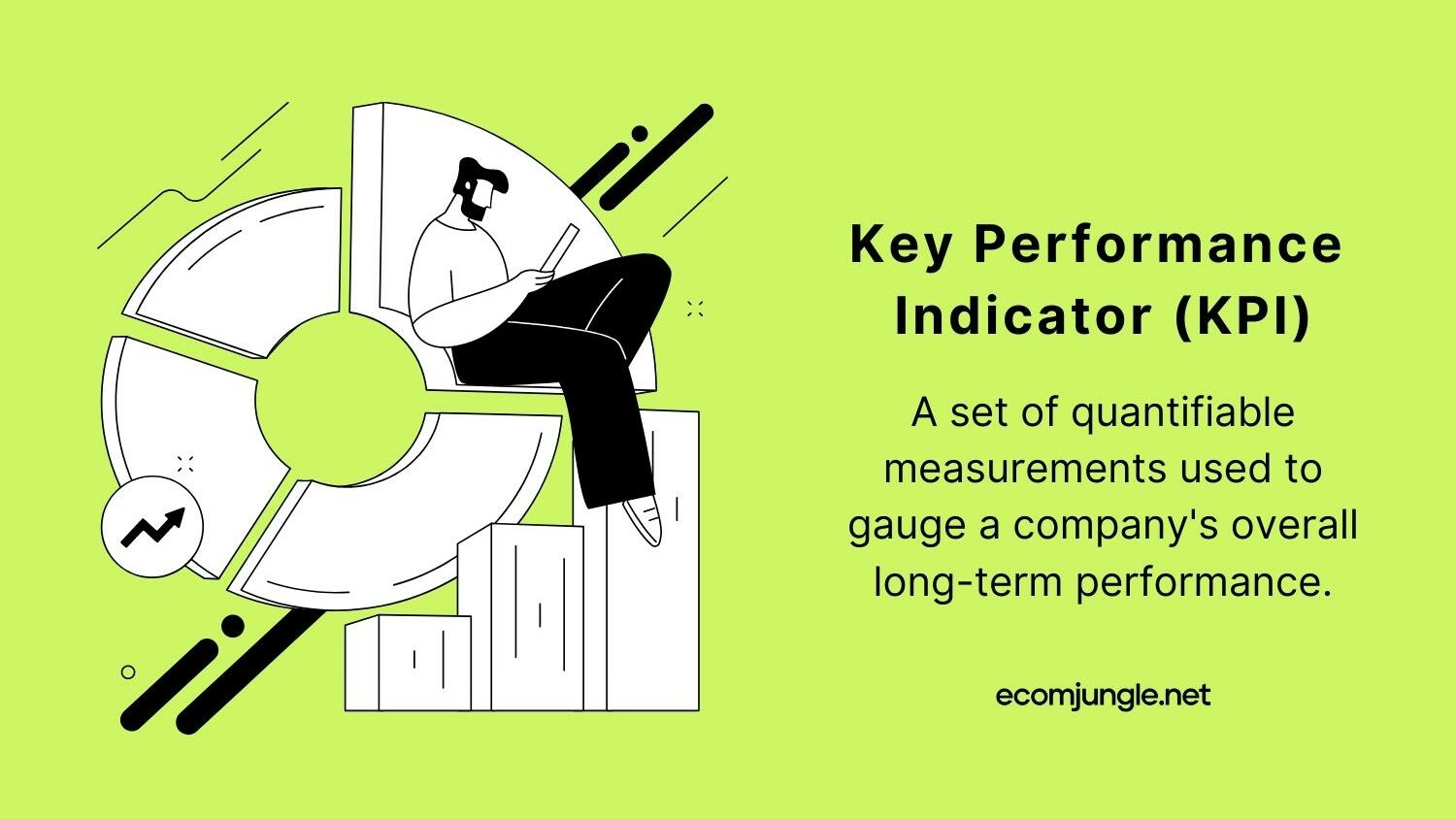 How to determine them? You need to have your goals and objectives defined.
Some indicators that can help you with your design project:
The number of visits to your online store per month.
The number of registrations per day.
The bounce rates.
The number of online orders per month.
Approximate duration of each session.
The loading time.
General Aspects of Your eCommerce Business
3. Who is your target audience?
You should make a general profile of your ideal customer: age, location, gender, occupation or client's business, values, interests, lifestyle, etc.
Defining your buyer personas helps you predict a new client's behavior.
Better yet, it enables you to understand how you can better reach your target audience, which is ideal for implementing a more effective marketing campaign to become one of their favorite websites.
4. What is the scope of your new website?
For efficient execution, you must define a priori your project scope, I mean, the web pages you will include on your web design project.
Want more than the home page and product catalog? Do you want to create a blog? What about the term of use and conditions?
Keeping this in mind facilitates the web design process and allows you to create a more solid web structure and avoid additional costs or any extra effort in redesigning your entire store.
5. Who are your online competitors?
To find out your competitors' websites and who you are battling against for market share, you can use Google's search engine or one of your choices and enter one by one the keywords that users use to find products similar to yours.
Make a list of your competitors' sites. Try to make a classification of the type of competitor (direct, indirect, future, potential, or replacement).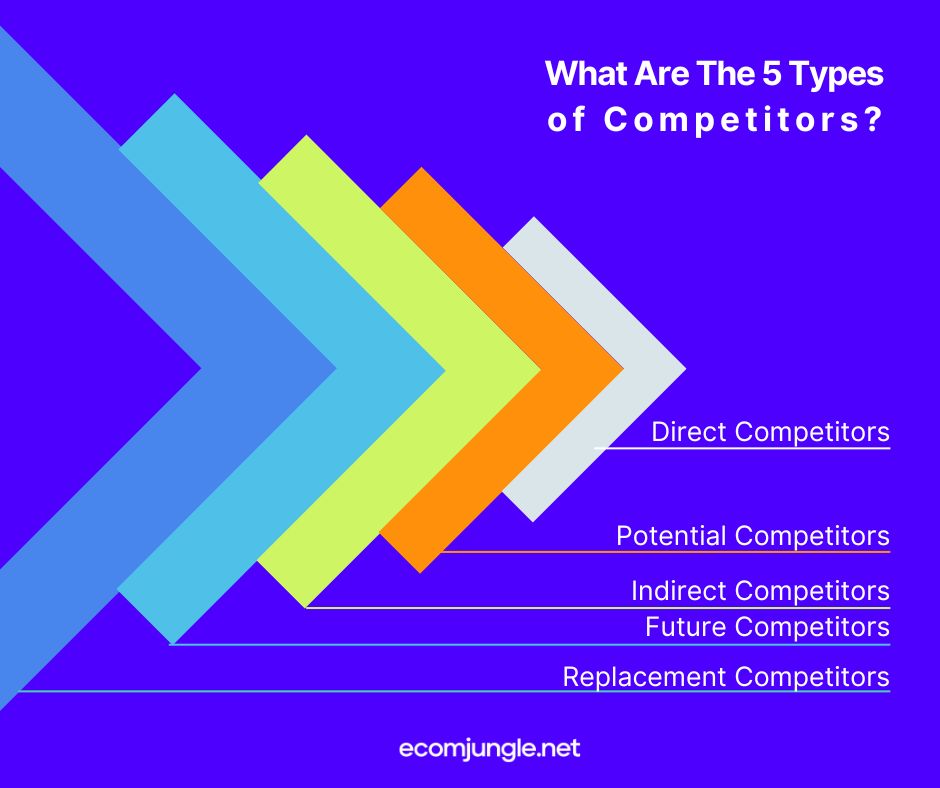 I suggest you analyze SWOT to understand other sites' advantages and weaknesses better and detect positioning opportunities.
Pro Tip:
Use specialized tools to analyze your competitors, such as SE Ranking, Semrush, Ahrefs, etc.
6. What products and services are you going to offer? One of the most important questions to ask when building a website.
As a creative professional, you must define your online business proposal.
To do this, I suggest these questions to ask about the aspects of your future website design:
What is the industry sector you are targeting?
Do you have experience in this market?
Do you offer physical or digital products?
Do you have a physical store?
Is it an entirely online business?
Are they one-time sales or subscription packages?
You need to keep this in mind because, based on your type of products, you will define your web design project and all the specific features your eCommerce store must have, such as payment processing and shipping methods.
7. How many products or services are you going to offer?
Thinking this through ahead of time saves you time, money, and a few gray hairs too! Be as specific as you can in listing the products and options for each one.
At first, you may think, "this is a small business; I only offer ten products," but if each one comes in different colors and sizes, it adds more complexity to your website design layout. Why?
8. What deliverables do you expect?
Think about what you expect to achieve at the end of your new project. I am referring to all the features:
Functionalities.
Different features.
Integrations.
Layout design (responsive for a desktop computer, laptop, tablet, or mobile-friendly).
Navigation experience.
Payment gateway.
Other materials your site needs.
All you aspire to have once your website is ready.
9. How many categories and subcategories do you need for your web design?
It is crucial to help you define the size of your store and create your sitemap and its multiple levels of product categories, so you know how much time and money you should invest in the web design phase.
The quantity will depend on how many products you offer and the characteristics of each; remember that there must be a logical hierarchical order between one category and another to facilitate the user's navigation.
For example, you have a clothing store:
Jeans (category).
Mom jeans (subcategory).
Skin-tight jeans (subcategory).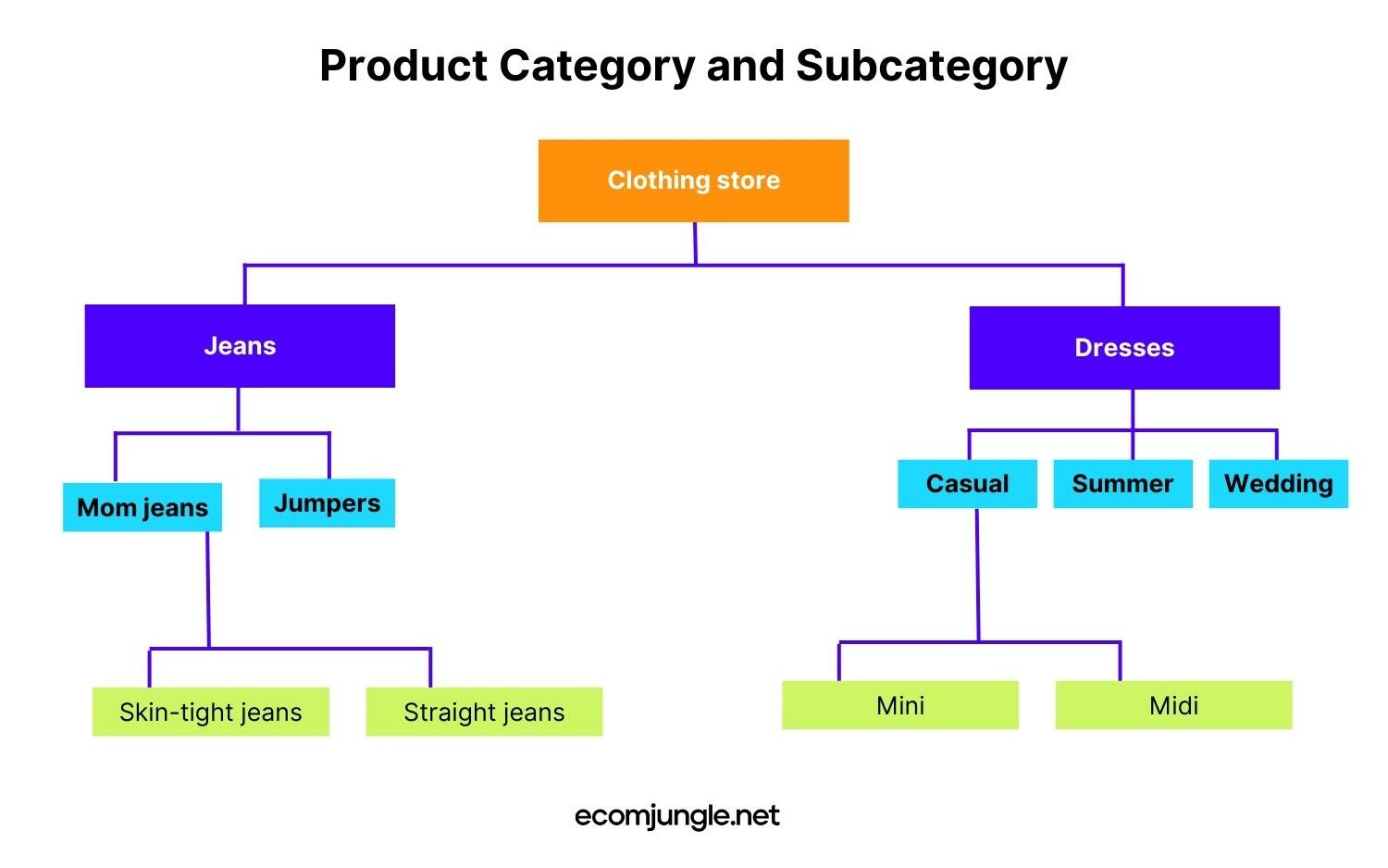 The idea is to quickly guide your customers to find what they need on every single page.
10. Do you have to add specific attributes for your products?
When I talk about the attributes of your products, I often mean the size, color, or other specifications that differentiate one item in the same category from another.
These give a layer of complexity to the website categories and product filters you must consider for your web design.
Defining Your eCommerce Website Features
11. Do you want your online store in multiple languages?
Suppose you need the configuration in multiple languages. In that case, you can include it as an automatic function according to the region or country where the user accesses the site or offer a preferred language selection menu.
There are plugins and eCommerce website builders that offer this function.
12. Does your eCommerce site need to process payments in multiple currencies?
Accepting multiple currencies expands your merchandising possibilities, so it is ideal for offering options to display prices in the user's preferred currency.
In this case, you can set a base currency, such as the Dollar or Euro, and set the automatic changes to another currency according to the exchange rate.
Pro Tip:
You must define what parameters will guide the configuration of the currency, the IP location, the shipping address, or the user's preference.
Payment Processing, Shipping, & Logistics
13. What will the shipping options your eCommerce site offer?
Consider the shipping companies like FedEx, USPS, DHL, etc., that allow you to set the actual shipping price according to the order's characteristics (volume and weight) and the distance.
Think about including package tracking tools like Veeqo or Station to provide a better delivery service.
You could establish a flat rate if you want to offer a more attractive offer for your target audience.
Maybe offer a free shipping option for your customers as part of your marketing plan.
According to Marking Blog, the main reason shoppers buy online is the free shipping option offered by eCommerce stores.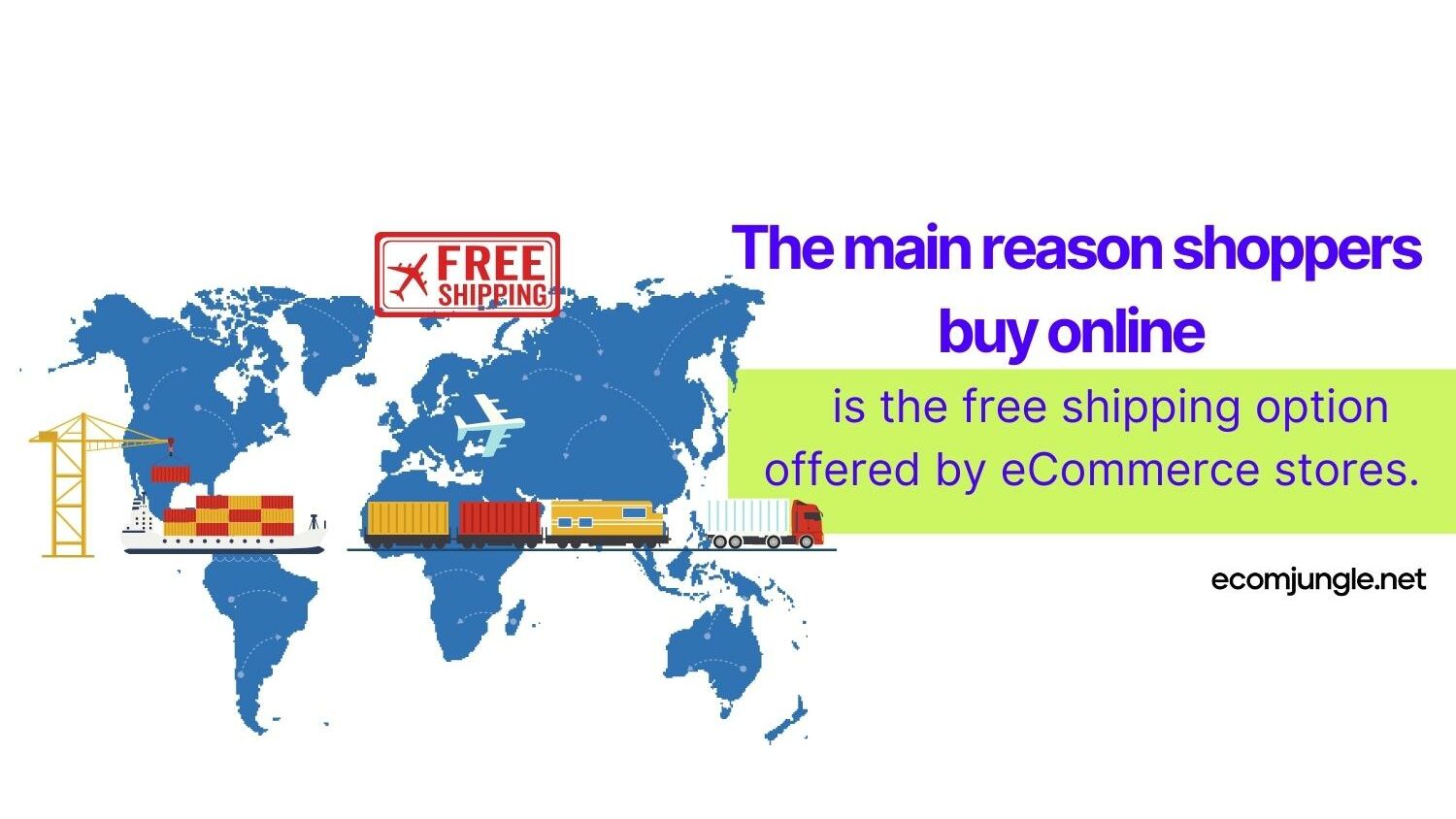 To set up shipping, be specific, and consider the shipping options per city or country, the number of products that apply for a flat rate, or free shipping.
14. How can you calculate sales tax?
Every purchase in your store generates sales tax that your buyer has to pay. It is necessary that the checkout process automatically calculates the corresponding amount.
How to know which are the taxes to be paid? As a general rule, you should check the tax laws of the state or city where your store is based.
15. How will you fulfill your customer's orders?
You must process your orders correctly as part of a healthy e-commerce sales cycle. For example, if a customer clicks on buy, you need to send an automatic alert to your email and the buyer's email confirming the purchase.
Ensure the delivery date, so the customer knows how long to wait.
Think about all sales-related fields and the logistical process of packaging, boxes, and customized packages so the customer can receive the product quickly and in the best conditions.
16. What payment methods should you use?
The more payment options you include in your eCommerce website, the better the customer experience. Go from the traditional ones, like debit and credit cards, to the most modern ones, like cryptocurrencies or payment gateways like PayPal or Stripe.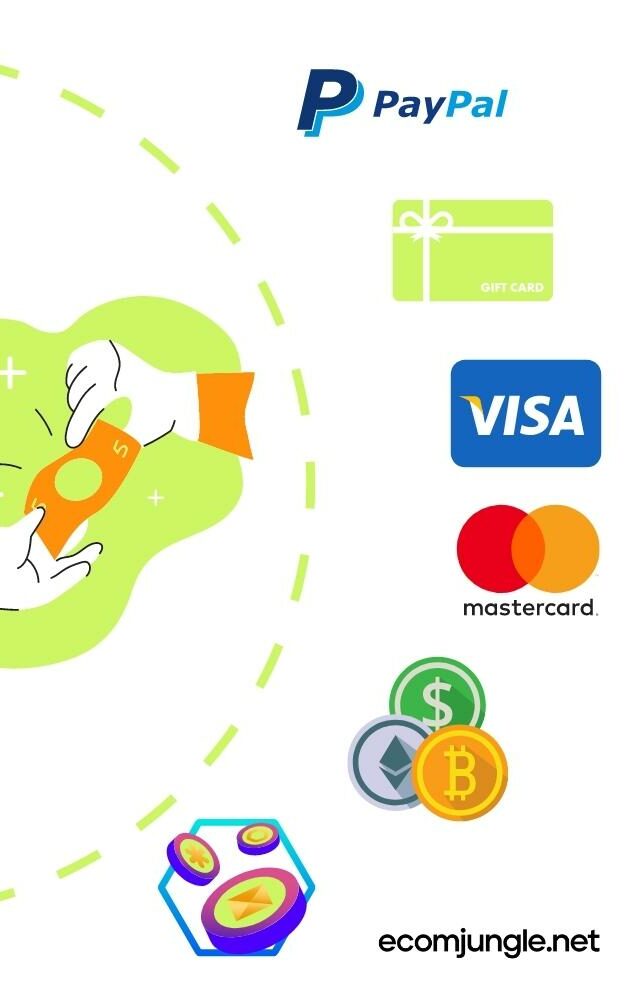 About these last ones, most eCommerce platforms like WordPress allow you to add them for free when creating your store.
They are also ideal for customers who do not want to share their bank details.
Running your eCommerce Site
17. How will you manage site maintenance and updates?
You must include in your project a plan with the schedule of updates of your store. All the tools, plugins, or integrations are updated to keep your website working.
18. How will you add the products to your site?
You have two options, upload them manually one by one or automatically. What you must consider is the size of your catalog.
If, for example, you have 10 or 20 products loading them one by one will not be much problem; however, if there are 3000 or more, you will waste a lot of time on it, so you should look for import tools.
19. How could you manage your stock?
Once customers start placing their orders, you must ensure you don't run out of stock. It can get complicated if you already have a physical and an online store. However, order management tools can help you, such as BigCommerce, Brightpearl, and NetSuite.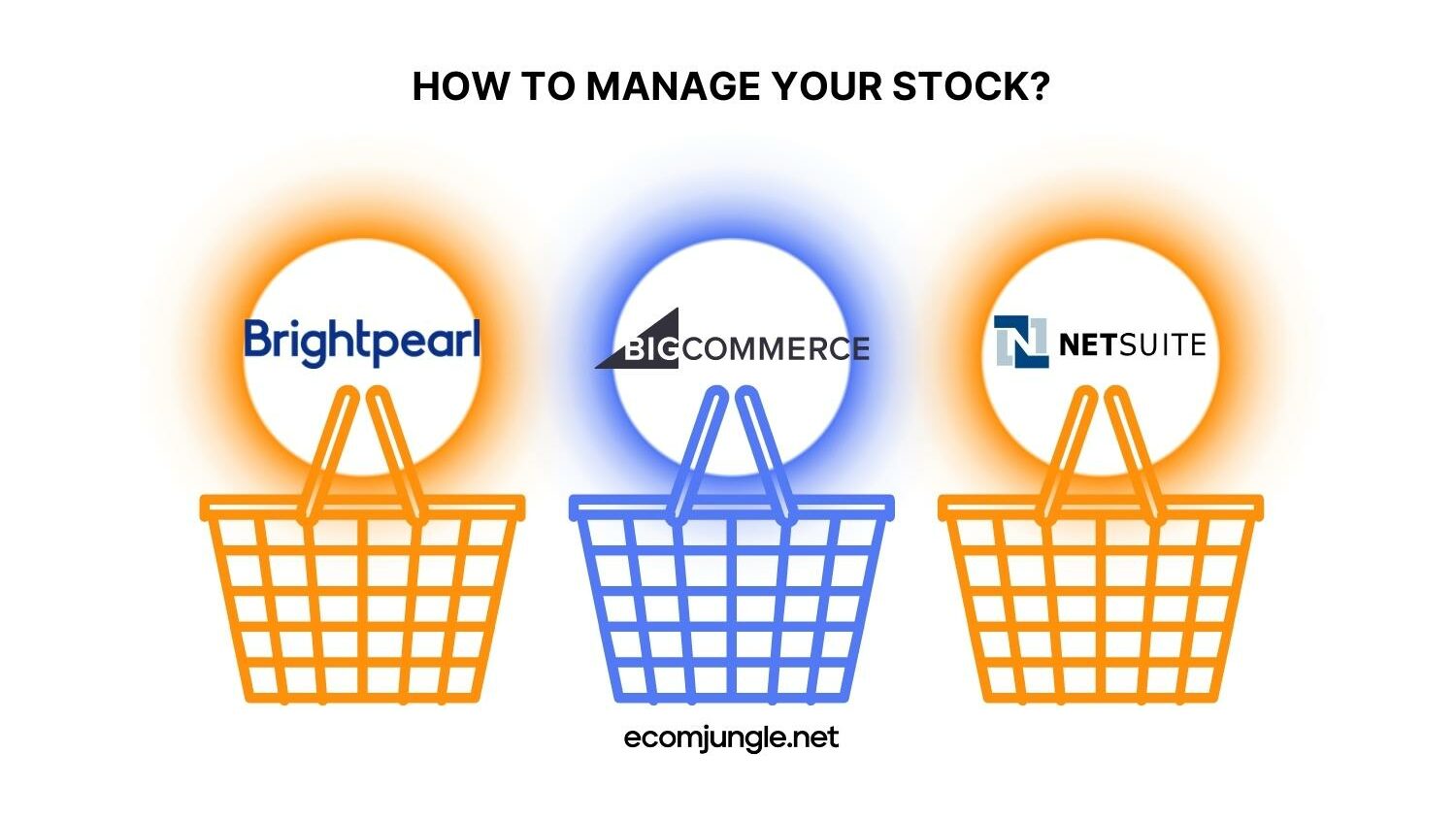 20. How do you create a subscription plan?
There are tools like WooCommerce that help you create subscription functionality.
Suppose you provide the products or services regularly to your customers. In that case, you should also have in mind the management of recurring invoices so that customers can cancel every month or every year to continue enjoying your service.
21. Do you keep your customers updated with products availability?
You must think if your website design will show the following:
The number of products available.
If you are out of stock.
When you don't have immediate availability but allow to pre-order.
eCommerce Site Third-Party Integration
22. What other systems does your eCommerce need?
Ideally, your online store needs to include several tools with specific functionalities, such as:
CRM (customer relationship management).
ERP (enterprise resource planning).
PIM (product information management).
WMS (warehouse management system).
Email marketing system.
23. Do you have to migrate data from your current website?
Suppose you have an existing website or store with a customer base and contacts. In that case, as part of the website redesign, you should migrate the existing customer data to your new website, such as:
User profiles.
Order history.
Subscription plans.
Product data (text, product images, attributes, product categories, etc.)
301 redirects.
24. How do you implement an affiliate program?
If you plan to include an affiliate program, you must communicate it to your developer to install the necessary add-ons to activate the links so that you can make payments. An excellent option for WooCommerce is AffiliateWP.
Finding a host to store your eCommerce
25. Where do you host your new website?
You need a space on a server where you can store your data and eCommerce business key information.
There are different types of hosting you can choose depending on the size and needs of your site:
Share hoisting.
Cloud hosting.
Dedicated hosting.
VPS (Virtual Private Server) hosting.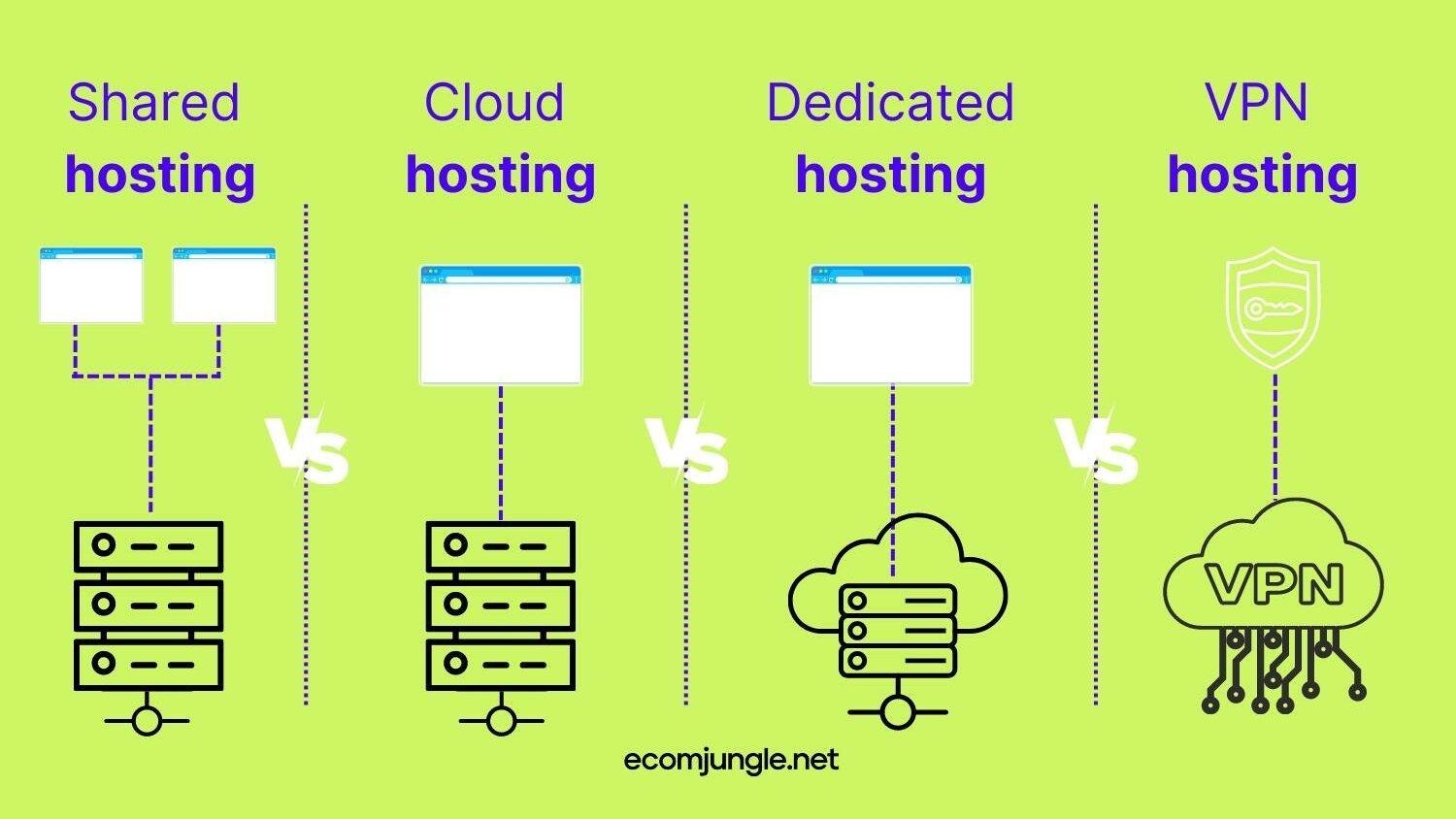 26. Should you include the 301 redirects?
When redesigning an existing website, there is often a change in website structure and product category tree; if you do not want to lose SEO value, you need to implement 301 redirects.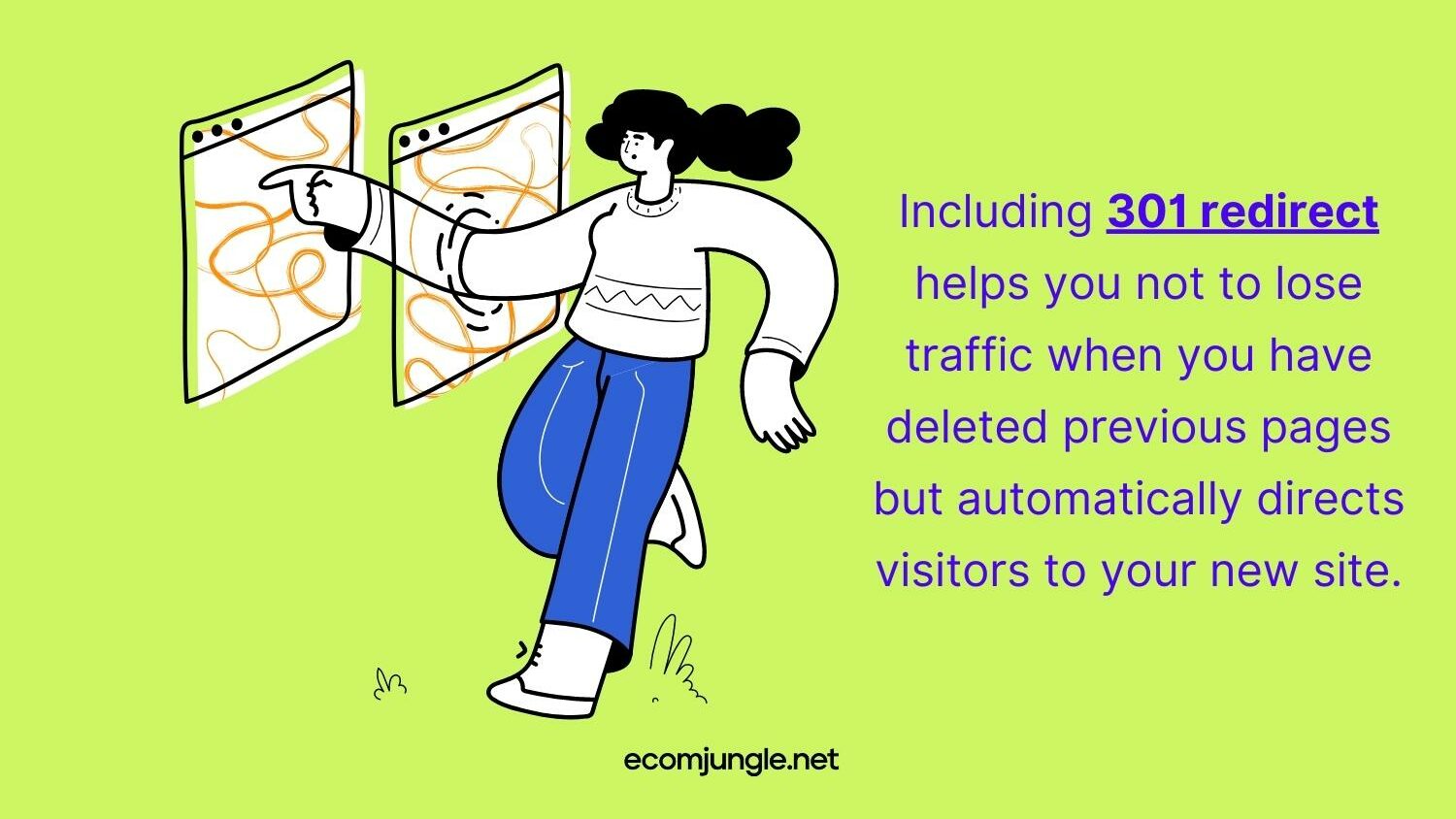 Including this option helps you not to lose traffic when you have deleted previous pages but automatically directs visitors to your new site.
Customer Support
27. What kind of alerts and notifications do you need to set on your site?
You should set up email notifications informing the customer about their orders.
Be sure to set up internal alerts on each new sale or comment to keep track of the set of invoices processed per day or customer inquiries; this allows you to be fully informed of what is happening on your website and optimize the work cycle.
28. What kind of reporting do you need?
To keep improving your performance, you need to receive continuous reports about your website:
You need reports about your search engine rankings, the variation of your keyword rankings, your traffic, the performance of your backlinks, etc.
The usability of your website, i.e., that you can access and visualize all its elements from any device.
Its performance is that it has an adequate loading speed to provide a better customer experience when going from one page to another.
Most eCommerce platforms include reporting solutions, but you could also use some 3rd party solutions like Google Analytics, etc.
29. How will you solve customer issues?
You must think about workflow and how customer issues will be received, delegated, and resolved.
Also, you must decide who will be responsible for that in the company and what is the guidelines and policies for solving any customer issue.
I recommend you integrate a CRM tool that will help you unify the communication channels with your customers and give a quick response and efficient online support before any setback with their orders.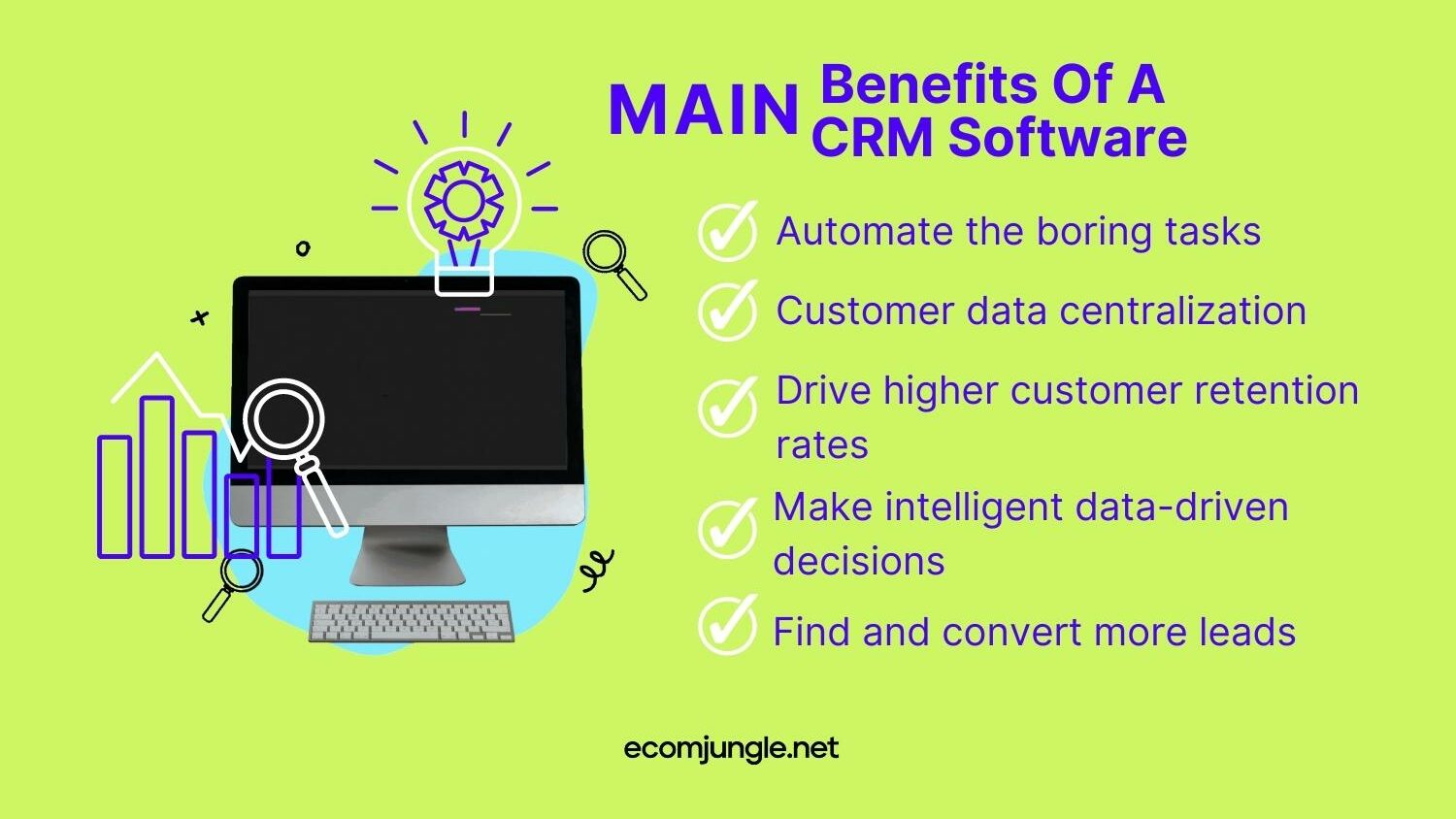 Security Mechanisms
30. Does your eCommerce need to have a backup copy?
Yes, in case of server failure, you don't lose your data, and your site can get up and running quickly. Try to store as much information as possible and schedule backups daily. Some eCommerce platforms like WordPress allow you to add backup plugins, such as Updraft Plus.
31. What about your site security?
Different elements can help you to shield the information on your website. For example, an SSL certificate ensures customers can safely enter their data, such as credit card numbers, addresses, or others, because your store has the appropriate encryption to protect them.
In addition, server software, CMS, or eCommerce platform updates and patches can help you with this task. You must schedule how often you update and maintain and who will be responsible for it.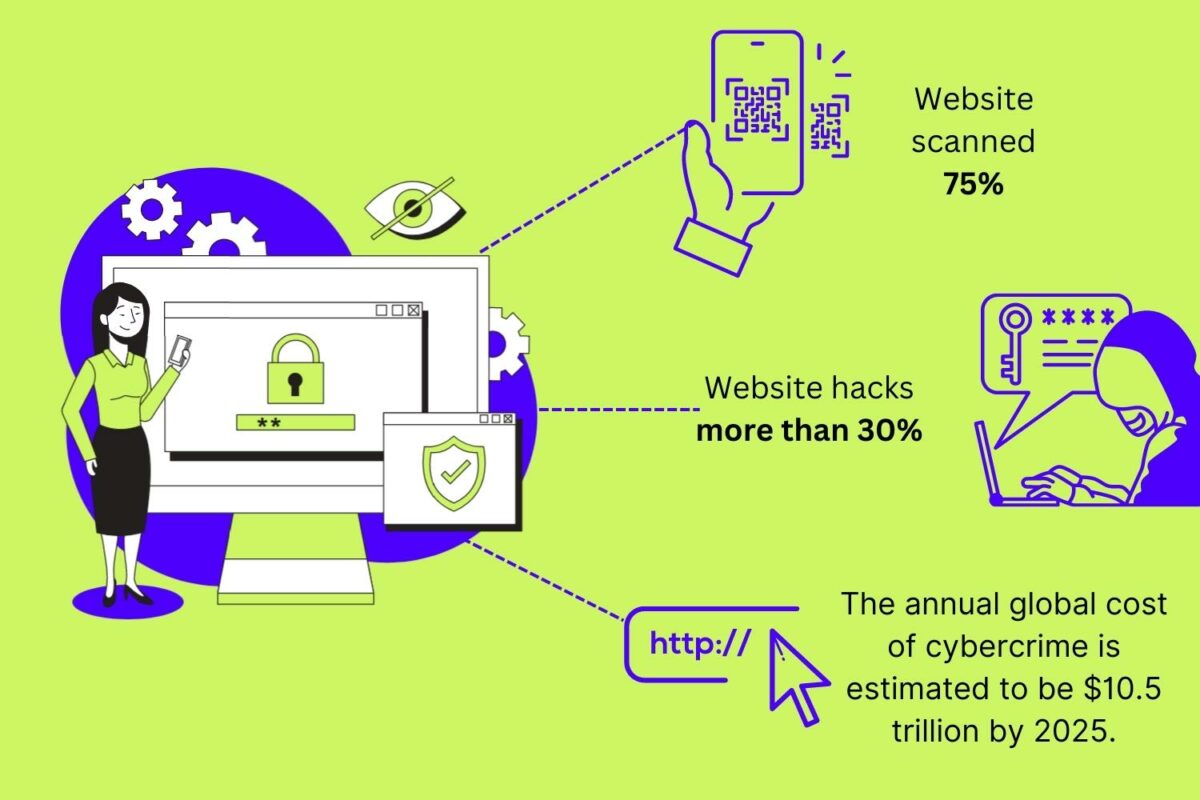 Getting on the Market
32. How can you build your online store?
Several eCommerce platforms can help you set up your store, offering domain, hosting, SSL certificate, content management system, predesigned themes, payment management, and other options to simplify your work. Some possibilities are Shopify, BigCommerce, Wix, etc.
33. How can you create discounts or special offers for your visitors?
You should talk to your web developer to automatically set up discounts on specific products for a defined time to help you get more visitors and, hopefully, more sales. Gladly most platforms provide this feature out of the box.
These discounts usually are fixed percentages, i.e., 5%, 20%, or 40% of the total purchase.
34. How to get quality pictures of your products and write their descriptions?
Suppose you can hire the services of a professional photographer. In that case, you can get high-quality photo galleries, with pictures from the right angles, to highlight the attributes of your products and give the customer the feeling that they are holding it in their hands.
You can either do the descriptions yourself if you have the time and the disposition or rely on a copywriter to create brief and exciting SEO-friendly content.
35. How can you attract customers to your current website?
Make sure you find an attractive design and color schemes that fit your brand and help customers recognize you easily.
Loading speed is crucial because of how much traffic and conversions you can generate. According to Bonsai, 80% of potential customers will never return to your site if it doesn't load in 3 seconds or less.
Put in place SEO marketing strategies to achieve a better ranking.
Use inbound marketing or SMS strategies.
Don't forget about social media posts!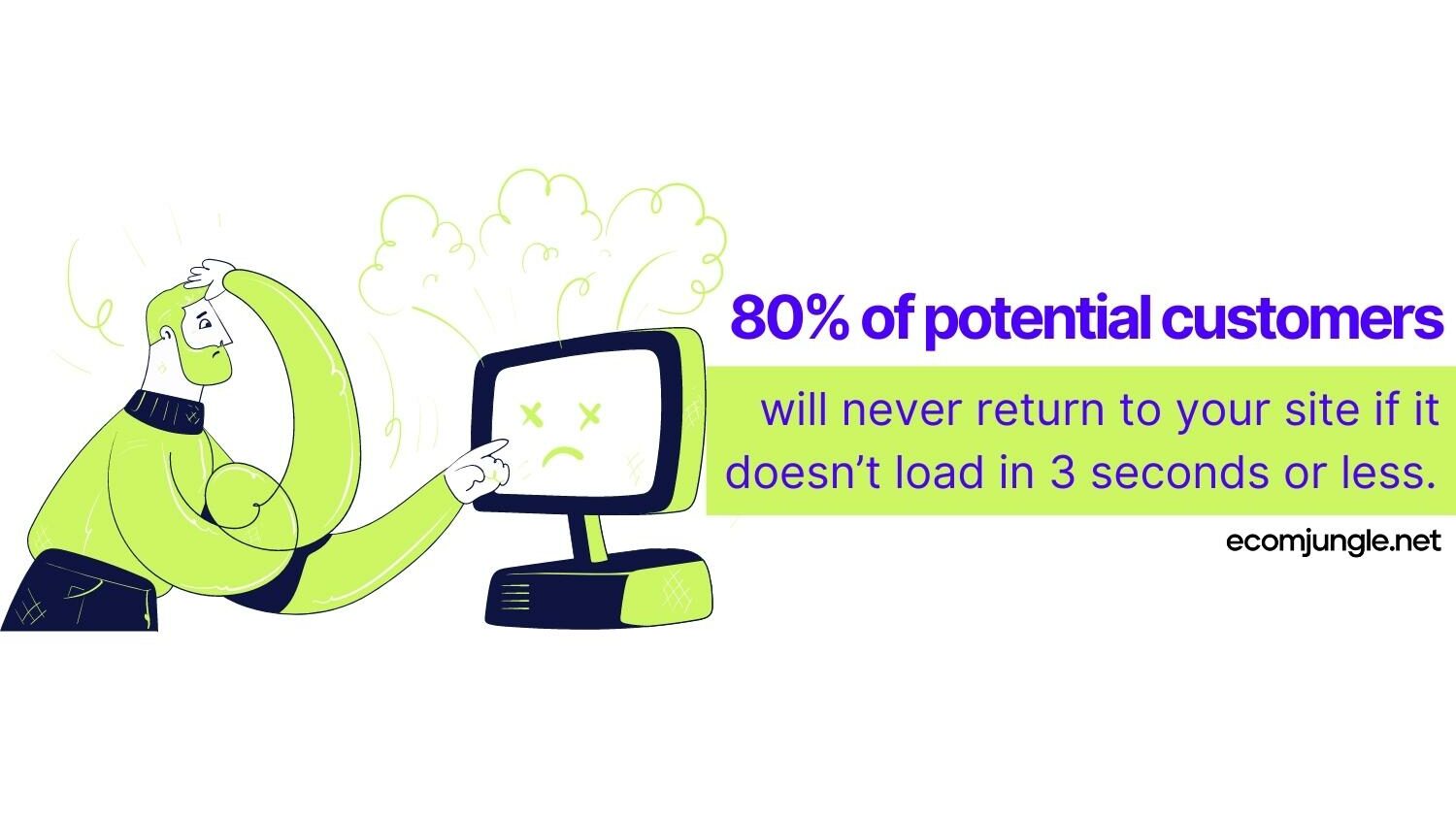 I suggest you use Google Analytics to track your site traffic.
36. Should you add social buttons and allow custom reviews?
Yes, both are crucial design elements to attract new customers; a favorable review significantly impacts your business because the visitor can know your users' experience. Depending on your eCommerce platform, you can eliminate those not-so-favorable reviews.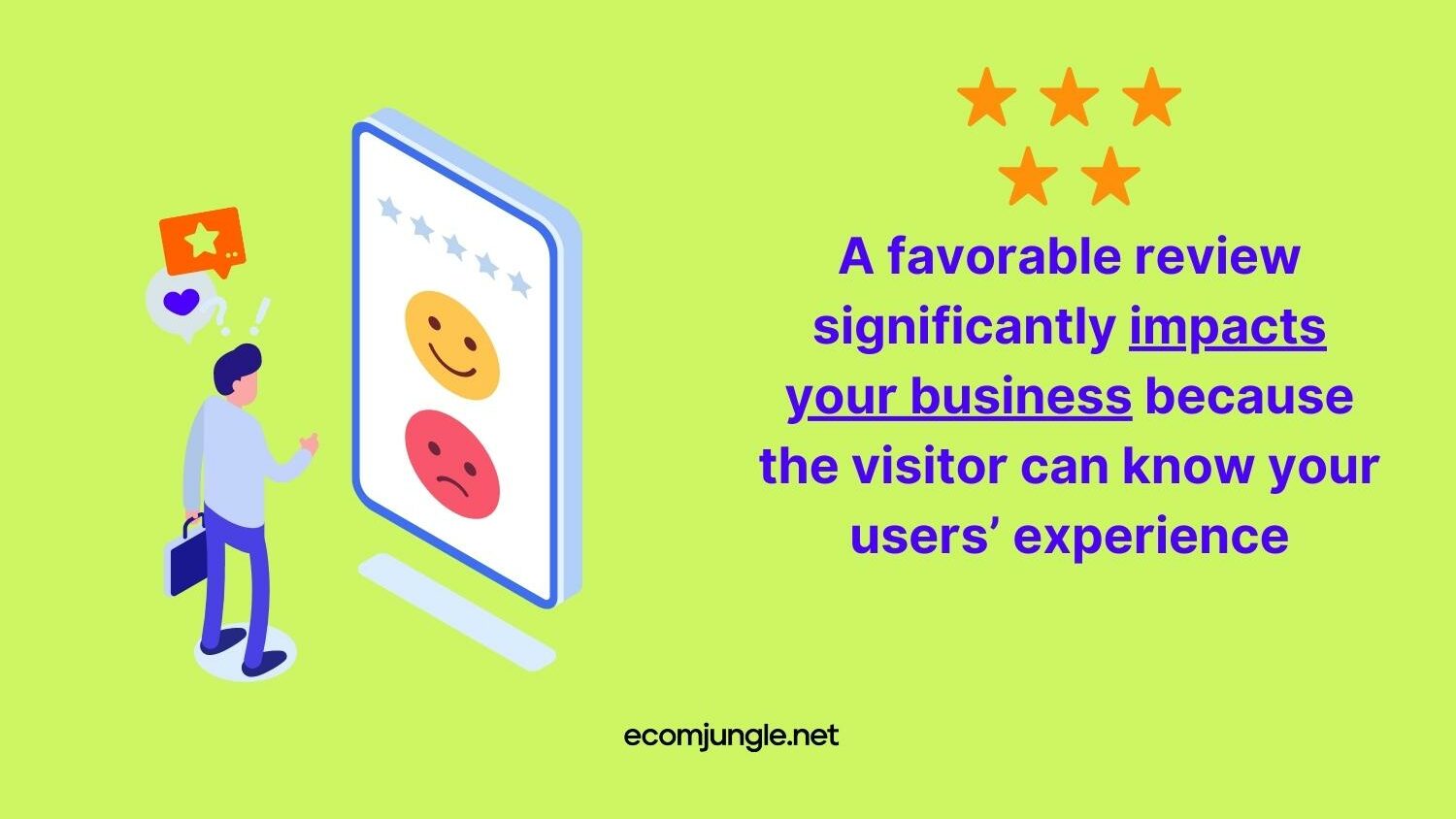 That's all for today!
I hope this guide helps you find the answer to the questions to ask when building an eCommerce website. Remember that each project is unique, and each entrepreneur's path to follow for getting a great website design process is different. The important thing is to try to plan with the highest specificity what you expect, your goals, objectives, and business vision of your store so you can have a better idea of what you need and what you don't.
Have you found these answers helpful? Do you still have any questions about website projects?
Let me know in your comments!